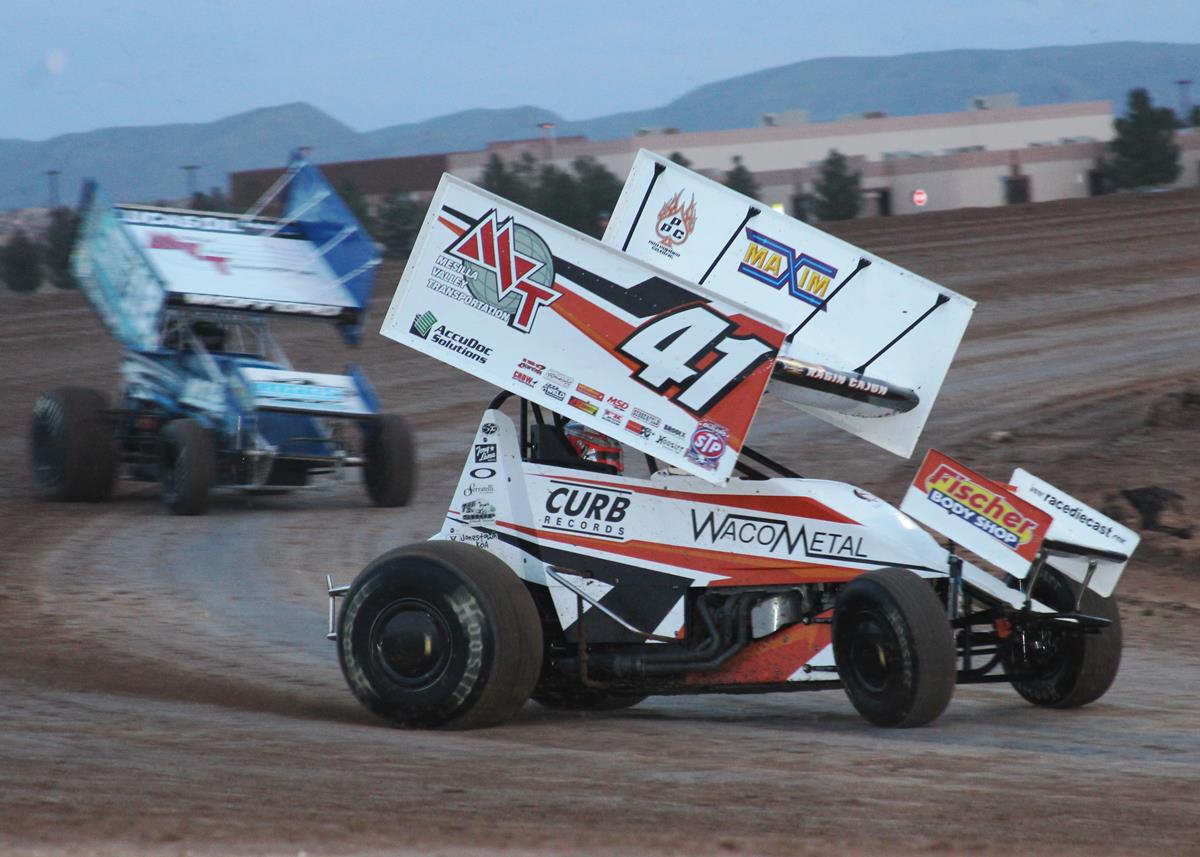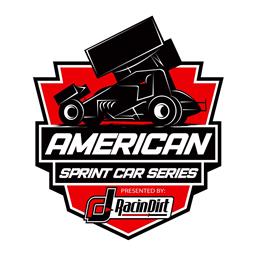 ---
Jason Johnson Pockets El Paso Payday
EL PASO, Texas (March 14, 2014) - Jason Johnson added $3,000 to his bank account Friday night at the El Paso Speedway Park, charging from seventh to win the first annual ASCS 305cid Sprint Car Smackdown with the West Texas ASCS 305 Region presented by Mesilla Valley Transportation.
Working past Aaron Reutzel with 13 laps to go, traffic, and a caution with three to go, played into Johnson's hands as the Stenhouse, Jr. Racing owned, Curb / Agajanian Performance Group co-owned No. 41 crossed with an advantage of 0.655 seconds.
Johnny Herrera worked to second on the race's final restart with Aaron Reutzel settling for the final podium step. Originally scheduled to lineup fourth, Brady Bacon would have to charge from 24th to his original starting spot after requiring a second push for spinning before the green flag. Lorne Wofford completed the top five.
Kyle McCutcheon, John Carney II, Cesar Fuentes, Wes Wofford, and Derek Drown completed the top ten.
The West Texas ASCS 305 Region presented by MVT moves to the Southern New Mexico Speedway in Las Cruces, N.M. on Saturday, March 14 for another $3,000 to win event at the 305 Sprint Car Shootout. Gates Open 3:00 P.M. with races at 6:30 P.M. (MT). For more information, log onto http://www.snmspeedway.com or http://www.ascsracing.com.
West Texas ASCS 305 Region presetned by MVT
First annual 305 Sprint Car Smackdown
El Paso Speedway Park - El Paso, Texas
Friday, March 15, 2014
Car Count: 29
Heat 1 (8 Laps): 1. 199-Brady Bacon[1]; 2. 2J-Zach Blurton[2]; 3. 18-Lorne Wofford[5]; 4. 6U-Anton Salopek[3]; 5. 148-Don Grable[7]; 6. 30-Austin Mundie[8]; 7. (DNF) 2X-Brandon Williams[4]; 8. (DNF) 98-Jerry Gonzalez[6]
Heat 2 (8 Laps): 1. 74B-Derek Drown[1]; 2. 1-Aaron Reutzel[6]; 3. 80-Josh Hawkins[4]; 4. 4X-Shawn Petersen[3]; 5. 7-Rick Lovelady[5]; 6. 54-Art Quijano[2]; 7. (DNF) 74BC-John Carney II[7]
Heat 3 (8 Laps): 1. 94-Jeff Swindell[1]; 2. 41-Jason Johnson[3]; 3. 27-Cesar Fuentes[2]; 4. 21TX-Brandon Schure[6]; 5. 16-Cory Riley[4]; 6. 99-Chuck Jackson[7]; 7. (DNF) 5-Joseph Hernandez[5]
Heat 4 (8 Laps): 1. 131-Royal Jones[1]; 2. 45X-Johnny Herrera[2]; 3. 7K-Kyle McCutcheon[4]; 4. 19-Wes Wofford[6]; 5. 77-Colt Treharn[3]; 6. 9K-Kyle Sager[7]; 7. 52-Aaron Quijano[5]
B Feature 1 (12 Laps, taking top 8): 1. 74BC-John Carney II[9]; 2. 4X-Shawn Petersen[1]; 3. 9K-Kyle Sager[6]; 4. 77-Colt Treharn[7]; 5. 16-Cory Riley[4]; 6. 30-Austin Mundie[2]; 7. 99-Chuck Jackson[5]; 8. 52-Aaron Quijano[11]; 9. 7-Rick Lovelady[3]; 10. 5-Joseph Hernandez[10]; 11. (DNF) 54-Art Quijano[8]; DNS 2X-Brandon Williams; DNS 98-Jerry Gonzalez
A Feature (30 Laps): 1. 41-Jason Johnson[7]; 2. 45X-Johnny Herrera[9]; 3. 1-Aaron Reutzel[5]; 4. 199-Brady Bacon[4]; 5. 18-Lorne Wofford[6]; 6. 7K-Kyle McCutcheon[11]; 7. 74BC-John Carney II[17]; 8. 27-Cesar Fuentes[14]; 9. 19-Wes Wofford[13]; 10. 74B-Derek Drown[3]; 11. 94-Jeff Swindell[2]; 12. 4X-Shawn Petersen[18]; 13. 148-Don Grable[15]; 14. 2J-Zach Blurton[8]; 15. 131-Royal Jones[1]; 16. 77-Colt Treharn[20]; 17. 80-Josh Hawkins[10]; 18. 6U-Anton Salopek[16]; 19. 21TX-Brandon Schure[12]; 20. 30-Austin Mundie[22]; 21. 16-Cory Riley[21]; 22. 99-Chuck Jackson[23]; 23. (DNF) 9K-Kyle Sager[19]; 24. (DNF) 52-Aaron Quijano[24]
---
Submitted By: Bryan Hulbert
Back to News