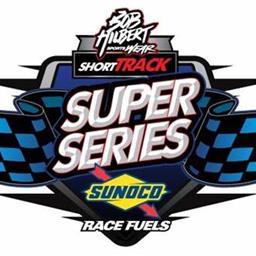 Short Track Super Series
Series Information
The Bob Hilbert Sportswear Short Track Super Series (STSS) Fueled By Sunoco is a touring series for big-block/small-block Modifieds featuring many of the sport's most talented drivers. The STSS offers a mix of full-time drivers and weekend warriors battling for lucrative purse structures and series point funds.
The STSS is the only Northeast dirt Modified series to present two events offering $50,000-plus to win annually: one at Port Royal Speedway in Pennsylvania and another at Fonda Speedway in New York.
The STSS has North and South Regions for its Modified division with $15,000 championships available in addition to a five-race 'Elite' Series with events paying no less than $12,000 to win.
Additionally, there is a 'Cajun Region' for teams based in Louisiana and Texas with approximately 12 events per year.
Joining the big-block/small-block Modifieds, the STSS presents a touring series for the Crate 602 Sportsman division as well.
Aside from its touring series, the STSS manages the American Racer Cup, a home-track program rewarding drivers for competing regularly at home tracks utilizing American Racer tires.
The STSS was formed by special-events promoter Brett Deyo late in 2013 and the series has grown significantly since its inception, celebrating its 10th anniversary season in 2023.