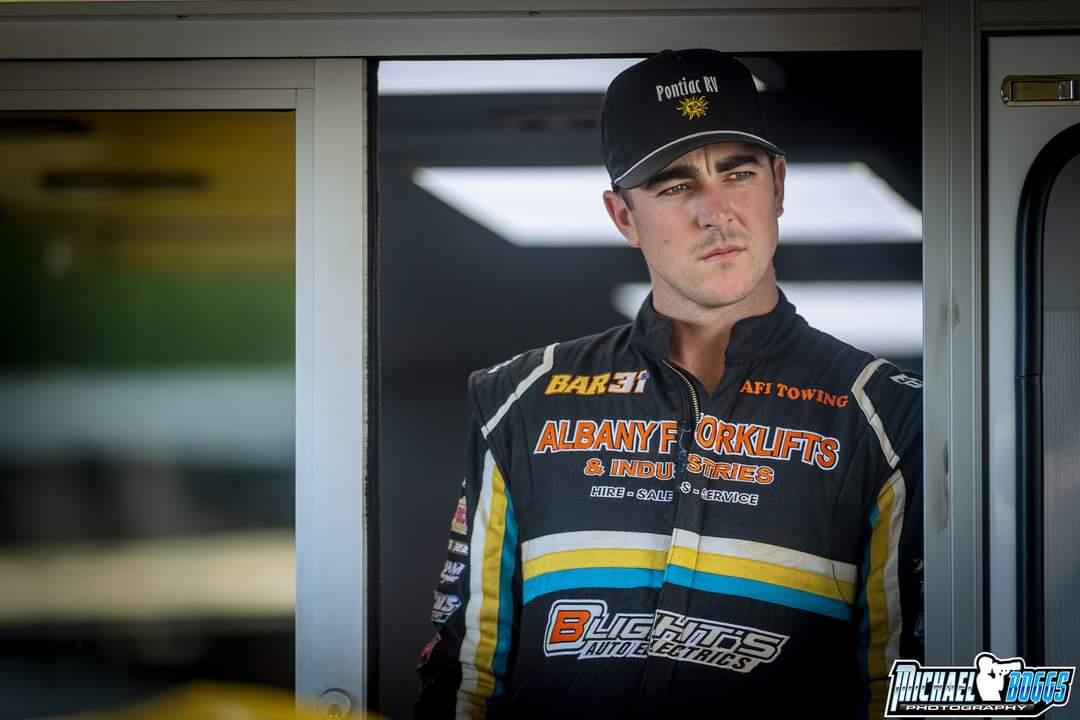 8/13/2023
---
Night 3 of the North/South 100
The final evening of the Lucas Oil event at Florence Speedway was a rather frustrating evening for the BAR31 team.
Heat races were set by points earned on the first two nights of racing, which put the team mid-pack. Kye started the 31AUS on the outside of row 3 in the 3rd heat race. The top 3 finishers would go on to the feature, the others to a B-Main. The car fell to the tail of the field and was never able to make up any positions. That put the team starting 20th in the first B-Main where only the top 2 finishers would go to the feature. The team wasn't able to make it into the top two, but Kye was able to pick up several positions to finish 14th.
Although the team didn't make the 100-lap feature, they did compete in the 20 lap non-qualifier race, and looked the best they had since Thursday. Kye picked up 12 position to finish 6th.
Ever optimistic, Kye stated: "It took me all weekend to find my car balance. However, it was a good weekend of learning, and we are ready to get back to MARS action this upcoming weekend."
As always, the BAR31 Team would like to thank our partners:
BAR31
Rocket Chassis XR1
Accu Force Dynos & Testers
Durham Racing Engines
My Race Pass
Sunoco Race Fuels
Back to News