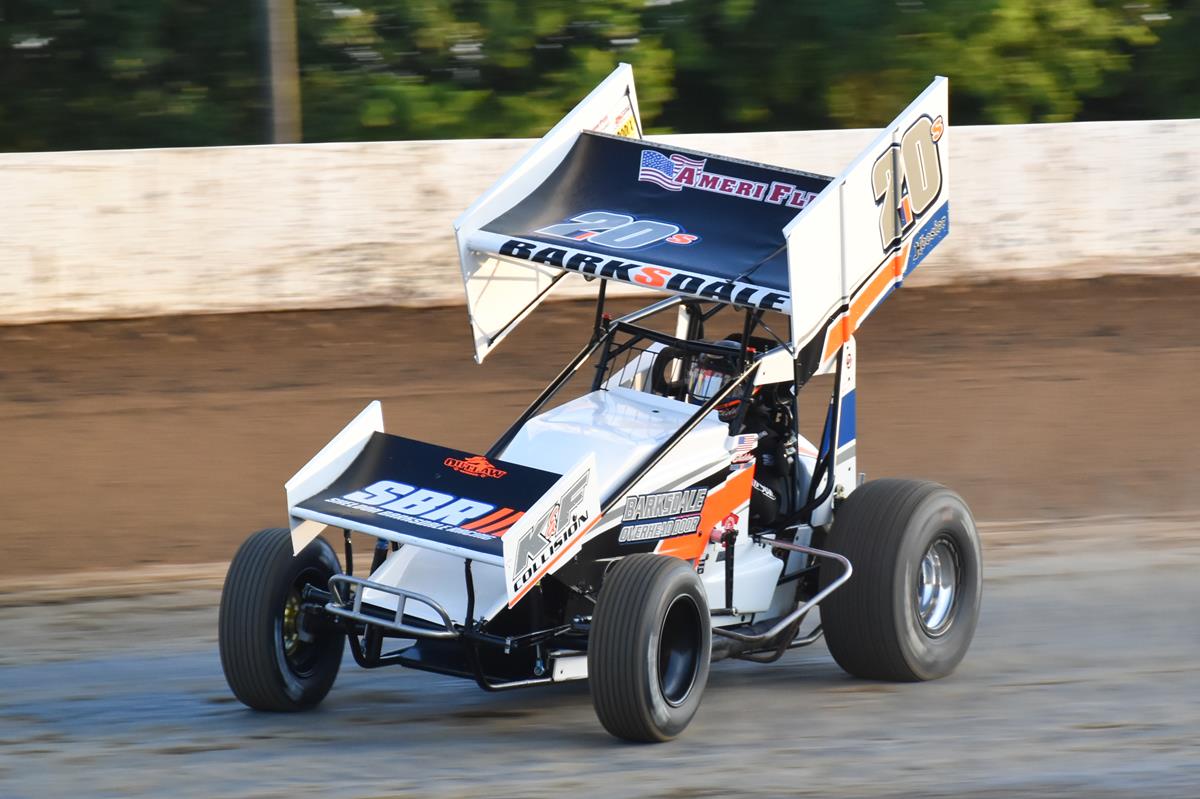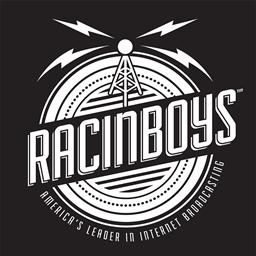 ---
5th Annual OCRS Harold Leep Classic drawing near
By OCRS PR (Tulsa, OK) -- The 5th Annual Harold Leep Classic presented by Carter-Maxwell is almost upon us. This special AMERI-FLEX / OCRS sprint car event is slated for June 21-22 at the Thunderbird Speedway in Muskogee Oklahoma. Each night will have a complete program for the sprint cars with heat races, semi mains and the main event.
Over $20,000 is up for the taking for this years Leep Classic 2-day event (based on a 30 car field).
PHOTO: 2018 Harold Leep Classic winner Sheldon Barksdale--CREDIT: Top Row Photos
One of Harold Leep's race cars was one called "The Missile". That car will be on display for race fans to see up close and the car will make some laps during intermission. Several members of the Leep family are expected to be in attendance.
Friday the 21st will see the sprints run a 20-lap main event on the 1/2-mile oval. Saturday's main event will be 25 laps.
Carter-Maxwell in Bethany Oklahoma has once again returned as the title sponsor for the Harold Leep Classic and as with previous Leep Classic races, various lap sponsors are participating in the event and they will be announced soon. Ameri-Flex Hose & Accessories and D&G Contracting are participating sponsors for this event as well.
Friday Payout:
$1,000, 2) $600, 3) $450, 4) $400, 5) $325, 6) $300, 7) $250, 8) $250, 9) $225, 10-20) $200
Non-qualifiers will receive $125 each providing they started their semi or main event. Non starters will receive $75
Friday race times:
Grandstand gates open 5:30p / Pit gates open 4p / Hot Laps 7p / Racing 8p / OCRS drivers meeting @ 6:15p (draw opens 5:15)
A-Mods, B-Mods and Factory Stocks will also perform.
Saturday Payout:
$2,000, 2) $1,000, 3) $750, 4) $700, 5) $650, 6) $600, 7) $525, 8) $500, 9) $450, 10) $425, 11) $400, 12) $375, 13) $350,
14-20) $325
First ten non-qualifiers receive $225 each. ($125 for any remaining non-qualifiers*)
*One semi main: positions 9-18 = $225 each (Top 8 transfer)
*Two semi mains: positions 5-9 = $225 each (Top 4 transfer)
Non starters for the semi or main event will receive $75
Full championship points will be awarded for each night.
Saturday race times:
Grandstand gates opens 5:30p / Pit Gates open 4p / Hot Laps 6p / Racing 7p / OCRS drivers meeting @ 5:15p (draw opens 4:15)
B-Mods, Super Stocks and Factory Stocks will also be on the program.
Track website: http://www.thunderbirdspeedwayok.com
Previous Harold Leep Classic Winners:
2018: Sheldon Barksdale @ Thunderbird Speedway
2017: Jamie Passmore @ Caney Valley Speedway
2016: Zach Chappell @ Outlaw Motor Speedway
2015: Whit Gastineau @ Outlaw Motor Speedway
Website: http://www.ocrsracing.net
Facebook: http://www.facebook.com/oil.series
---
Submitted By: Kirk Elliott
Back to News