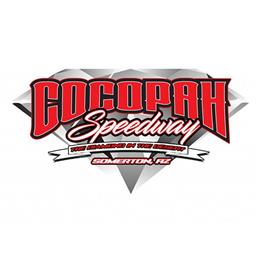 Cocopah Speedway
Somerton, AZ
Track Information
About Us
Cocopah Speedway is owned and operated by The Cocopah Indian Tribe.
The Cocopah Indian Tribe, known as the River People, have lived along the lower Colorado River and delta for centuries, maintaining their traditional and cultural beliefs throughout many political and environmental changes. Descended from the greater Yuman-speaking people who occupied lands along the Colorado River, the Cocopah had no written language, however, historical records have been passed on orally and by outside visitors.
Established in 1917, the Cocopah Reservation comprises approximately 6,500 acres. Currently about 1,000 tribal members live and work on or near the Reservation. In 1964, the Tribe founded its first Constitution and established a Tribal Council.
The Cocopah Speedway is located between Yuma & Somerton Arizona on the Cocopah Indian Reservation which is also home to Cocopah Casino, Cocopah Resort & Conference Center, Cocopah Rio Colorado Golf Course, Cocopah Museum, Cocopah Korner Fuel & Food Mart, Cocopah RV & Golf Resort and Cocopah Wild River Family Entertainment Center.
Whatever your reason for visiting, you are sure to leave inspired and entertained. With the majestic Sonoran beauty of the region, golfing, gaming, shopping, and the opportunity to learn about Cocopah Indian culture, the reservation attracts many visitors.
Fan Info
Tents and campers (no hookups)
No coolers allowed
No ATM on site
VISA and MasterCard accepted
Gravel parking
Grandstand seating
No Wi-Fi available
Family Info
Open family seating
No play area
Family restrooms available
Pit Info
Fans allowed in pits
Pit concessions available
No electricity in the pits
Fuel available at the track
Check-in information unavailable
Pits located outside the track
Dirt pit surface
Tires available at the track