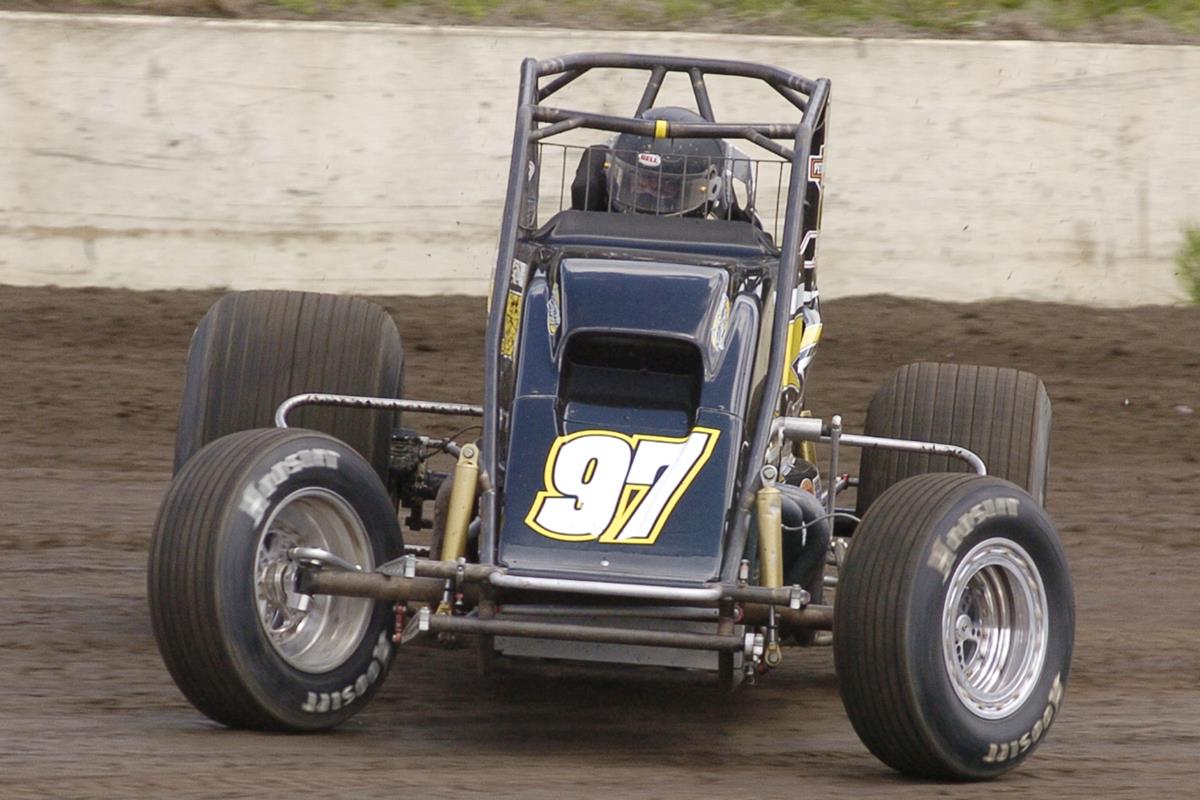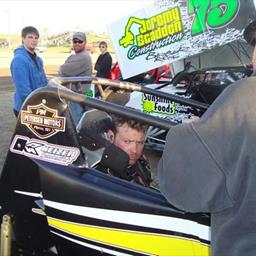 5/24/2010
Bret Mellenberndt
---
Win #2 for Mellenberndt!
Mellenberndt is off to a great start with the Heartland Racing Association traditional non-winged sprint cars putting the Sioux City Truck and Trailer Keizer Wheels #97 to victory lane for the second time of the year this past Friday at Rapid Speedway in Rock Rapids, Iowa.
Starting out the evening, Bret took the lead coming out of turn two of the first lap of the heat race and never looked back. He kept the car up front with no one contesting, winning his third heat race of the year.
"Our car was just about perfect for the heat," explains Bret. "We had to adjust our fueling after our hot lap session, but we made the right changes and the car was great."
Bret had to start near the rear of the field at 12th for the start of the 15 lap main event, but following a red flag restart, Bret quickly began moving through the field. Mellenberndt moved into fourth pretty quickly running the high line of the speedway, which gave just enough time for the top three to get about a straightaway ahead of the Sioux City Truck and Trailer Keizer Wheels #97.
As Bret put his elbows up and began to reel in the top three to about a 5-6 car length gap, the caution flag flew bunching up the pack. After that it was all Mellenberndt, and with about 4 or 5 laps to go, Bret took the lead and kept the car up front, nailing down his second feature win of the year.
"The car was very close," says Bret. "We were a little looser than anticipated due to the track slicking off a little more than we thought, but we just kept putting the car where the others weren't and moved forward. We are very happy with how the night went; it is always good to make it to victory lane!"
Be sure to follow Mellenberndt through his website, www.bretmellenberndtracing.com and also be sure to sign the guestbook to let him know that you stopped by!
Special Thanks to: Bill Mellenberndt, Sioux City Truck and Trailer, Petersen Motors, Hoosier Racing Tire, Keizer Wheels, Bell Racing, DMI, ATL Fuel Cells, Ultra-Shield, Brown & Miller Racing Solutions, RE Technologies, Dri-Bar, Schroeder Racing Components and Driver Websites.
Back to News