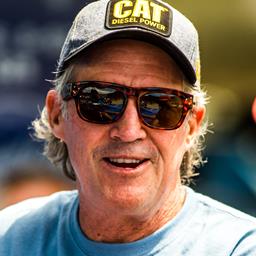 Paul Stubber
Bunbury, WAU
Driver Information
Division(s): Historic Touring Cars, Porsche Carrera Cup, 410 Sprint Cars, GTP Prototype, Late Models, NASCAR, Super Trucks.
Chassis: Rocket XR1 (Super Late Model)
Engine: Durham 430 Ford Racing Engine (Super Late Model)
Team Owner: Paul and Alice Stubber
Favorite Racetrack: Tri-State Speedway (Haubstadt, Ind.)
Racing Hero: Steve McQueen
Most Memorable Moment: Beating Billy Moyer Sr. in a 2-lap shootout at Collie in Australia
Race Most Like To Win: Honestly I have won lots of great races and enjoyed a lot of success, there's not a race that NEEDS winning!
West Australian Champion, on both Asphalt and Dirt.
Australian Champion on both Asphalt and Dirt.
Eight times a finisher at the 24 hrs of Nurburgring "The Green Hell"
Lap record holder at every track I have competed at in my trusty 1969 Camaro Historic Touring Car.
100% completion of the famous "Hell Tour" in the United States, 3 times, best finish 6th outright.
Recommendations
No recommendation information