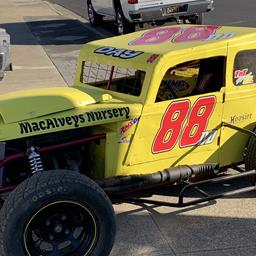 Travis Day
Concord, CA
Driver Information
Born and raised in Concord California. I am the oldest of three children. My grandfather raced sportsman's at Antioch Speedway in the early 70's and my father raced in the late 80's. My grandfather also raced hard tops in Vallejo prior to racing at Antioch.
I started racing when I was 11or 12 years old. We raced in Stockton California at Delta Speedway on Friday nights. I outgrew the Box stock class and never pursued the next class up. Occasionally went to the Races.
1999 Delta Speedway Junior Outlaw Box Stock Champion
1999 Delta Speedway Junior Outlaw Box Stock Moonlight Madness Champion
2019 RWDCA hard charger award @ WSDCA National Petaluma
2019 Antioch Speedway Dwarf Car Rookie of the Year
2020 Antioch Speedway Dwarf Car Champion
Racing Hanging out with my nephew.
Recommendations
No recommendation information