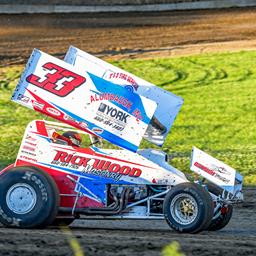 Austin Alumbaugh
Higginsville, MO
Driver Information
Biography
• In 2005, Austin started racing 305 sprints. Austin won his first feature in just his 10th start!
• In 2008, Austin jumped to 360 sprint cars where he competed with the Winged Outlaw Warriors. Austin won in his 6th start of the season at Springfield Raceway in Springfield, MO.
• In 2008, Austin joined the BRE Team driving the house car in 5 events in the 305 class. He recorded 2 wins and five top 5 finishes which includes a 4th place finish at the 305 Nationals at Knoxville Raceway in Knoxville, IA.
• In 2009, Austin received the Winged Outlaw Warriors Rookie of the Year title and finished 3rd in W.O.W. points. He recorded his 6th career 305 feature win driving the BRE House Car at Valley Speedway in Grain Valley, MO.
Recommendations
No recommendation information