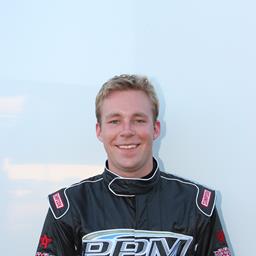 Seth Bergman
Snohomish, WA
Driver Information
Seth Bergman started out like any other kid raised around racing. His grandfather raced cars as did his father, which planted the bug in Bergman at an early age.
The Snohomish, Wash., native began competing on motorcycles at 5-years-old and made his go-kart debut at the age of 6. Bergman was victorious at various levels of karting before he stepped up to the mini sprint ranks at 13-years-old.
"Racing has been something that has been in my life since I was a kid," he said.
Bergman's most prestigious mini sprint win came in 2004 when he claimed the Clay Cup at Deming Speedway in Everson, Wash.
When he turned 16, Bergman's family bought him his first full-sized sprint car and he spent that season competing in the sportsman division at Skagit Speedway in Alger, Wash.
The progression continued the following year as Bergman advanced into the 360 class, which he raced in throughout the Northwest for several seasons.
In 2009, Bergman hit the road with the Lucas Oil ASCS National Tour before returning to Washington for the 2010 season, when he captured the track championship at Grays Harbor Raceway in Elma, Wash.
Since then, Bergman has been a full-time driver on the Lucas Oil ASCS National Tour. He has improved his finish in the championship standings each year and Bergman scored his first victory with the premier 360 sprint car series in 2012.
"I've gradually climbed the ladder," he said. "We hit the road in 2009 and ever since then I've been growing and building and expanding as I go. It's a career and now it's growing into a business."
Bergman, who has more than 25 sprint car wins, has scored at least one victory with the Lucas Oil ASCS National Tour as well as the ASCS Northwest, ASCS Midwest, ASCS Sooner, ASCS Lone Star and ASCS Gulf South Regions.
"I want to win the ASCS National Tour championship," he said. "It's something I want to see through and try to accomplish. It's a goal I want to meet."
Recommendations
No recommendation information