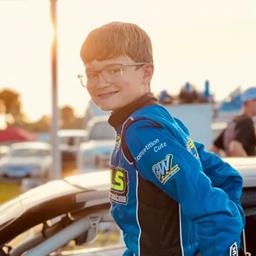 Trey Mills
St. Augustine, FL
Driver Information
Height: 5'4"
Weight: 88 lbs.
Years Racing: 7 years
Chassis: Black Diamond
Engine: H & R Race Engines and Custom Race Engines
Team Owner: Stanton & Amanda Mills
Favorite Race Track: Volusia Speedway Park
Racing Hero: Kyle Larson
Most Memorable Moment: When I won at the Bristol Dirt Nationals
Race Most Like To Win: The Dream
Crew: Stanton Mills, Jason Fitzgerald, Ricki Riedel, Robbie Hartley, Shane Haslauer, Colton Blair.
Brief History/ Accomplishments:
Trey Mills is a 13 year old late model driver, he started racing go karts when he was 6 years old. Trey drove his first late model race at 11 years old. He has multiple wins and championships, including a win at The Bristol Dirt Nationals. He was also the 604 Dirt Late Model champion of 2020 at All Tech raceway, his first full year of racing a late model.
2020 Bristol Dirt Nationals winner
2020 604 late model dirt Champion at All Tech Raceway
Winning at The Bristol Dirt Nationals!!
Favorites
Track

Volusia Speedway Park

Driver

Kyle Larson

Food

Steak and cheese fries
Recommendations
Restaurant

Outback Steakhouse

Fast Food

Zaxby's

Car Manufacturer

Ford

Beverage

Dr. Pepper