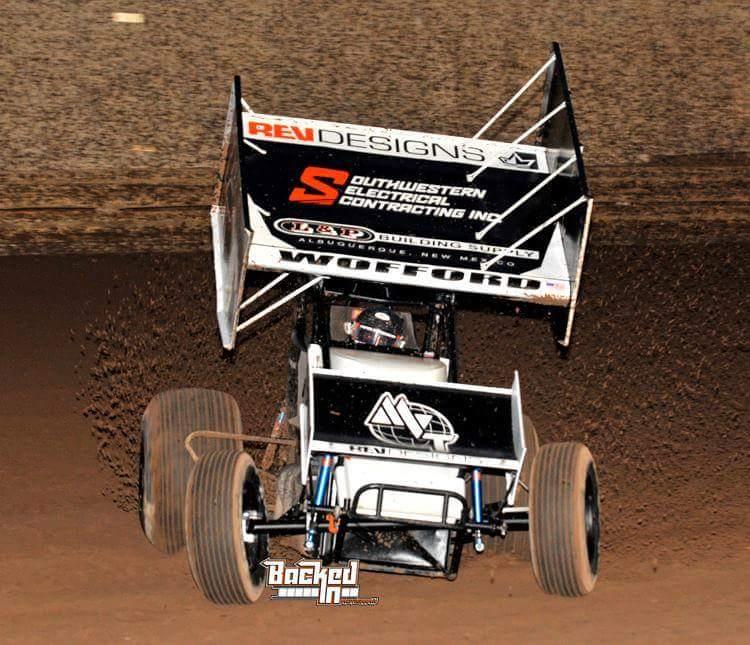 10/12/2017
Inside Line Promotions
---
X-1 Race Car Clients Wofford and Barney Capture Championships
(Photo by Patrick Shaw/Backed In Photography)
Inside Line Promotions – LOCK HAVEN, Pa. (Oct. 12, 2017) – Two more X-1 Race Car clients have seen immense success this season.
Wes Wofford won the POWRi Lucas Oil New Mexico 305 Wing Sprint championship thanks to three wins, 14 top fives and 15 top 10s in 15 races.
"There were only a couple of races where we didn't finish on the podium," he said. "We finished second six times this year. We also won the Southern New Mexico Speedway track championship."
Jason Barney also had a championship season in his X-1 Race Car. He earned six wins, including the Cole Cup at Utica-Rome Speedway in Vernon, N.Y. Barney noted that the Cole Cup hosts the toughest competition he sees all season and it's a race that he'd wanted to win since its inception.
"We also got four tour wins, 16 top fives and 23 top 10s in 27 points races," Barney said. "We've had four really good seasons with the (Empire Super Sprints Series). It was nice to finally get over the hump of finishing second and get our first championship."
Wofford transitioned to an X-1 Race Car at the beginning of the season and hasn't looked back.
"I really admire the craftsmanship of the X-1 cars," he said. "When my wife was comparing it to another car, she could even tell how well it was done."
Consistency is also a praise from X-1 customers. Both drivers commented on how they always know how their cars are going to drive each race.
"We were very happy with our race cars all season long," Barney said. "They were consistent every night and adaptable to the many different race tracks we run at."
MEDIA LINKS –
Website: http://www.X1RaceCars.com
Facebook: https://www.facebook.com/X-1-Race-cars-132228736836684
Twitter: https://twitter.com/Ryan_Linder
X-1 RACE CARS –
X-1 Race Cars is a custom sprint car chassis business that was established in 2010 by sprint car racer and master fabricator Ryan Linder. The company is relocating in 2017 to the Northeast to better serve a hotbed of sprint car racing in Central Pennsylvania and New York.
INSIDE LINE PROMOTIONS –
Inside Line Promotions specializes in affordable public relations and media management for motor sports drivers, teams, sponsors, tracks, series, events, organizations and manufacturers. ILP Founder Shawn Miller leverages professional journalism with new media technologies and social networking to improve your exposure and the return on investment for your sponsors.
To meet the media relations needs of your program by joining Team ILP, contact Shawn at 541-510-3663 or Shawn@InsideLinePromotions.com. For more information on Inside Line Promotions, visit http://www.InsideLinePromotions.com.
---
Article Credit: Inside Line Promotions
Submitted By: Shawn Miller
Back to News