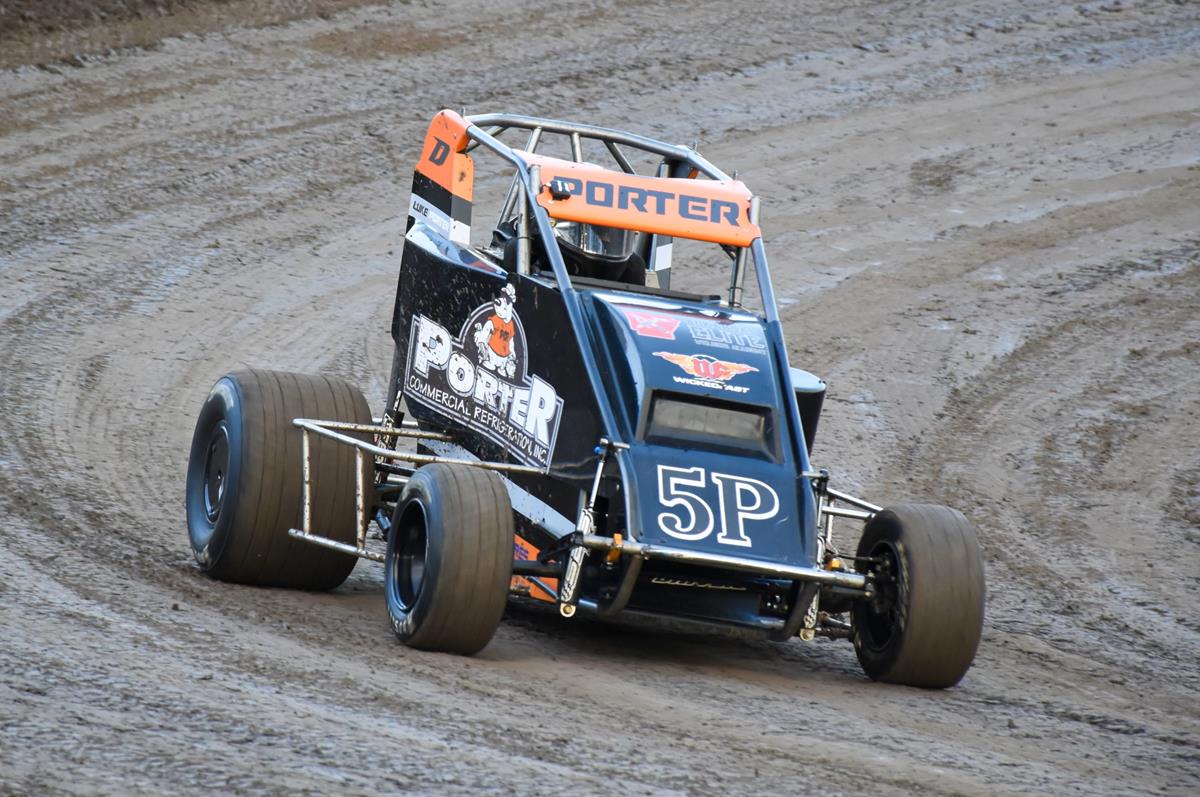 10/18/2023
Inside Line Promotions
---
Mallett Tackling KKM Giveback Classic for First Micro Sprint Start in More Than a Decade
Inside Line Promotions – GREENBRIER, Ark. (Oct. 18, 2023) – Jordon Mallett is climbing inside a different type of race car this weekend.
Mallett will be piloting a micro sprint this Thursday through Saturday at Port City Raceway in Tulsa, Okla., during the KKM Giveback Classic. It will mark his debut at the track and his first time ever competing in the Outlaw Non-Wing division.
"I haven't been in a micro in a little more than 15 years so it's going to be a fun weekend," he said. "It'll be a little different pace for us. We're just going to have fun. We still want to run well, but it's a change of pace and we want to enjoy the weekend.
"I'm driving for Thomas Porter and the Porter Racing Team. They've been long-time sponsors of mine and it's been fun to be with them along the way as they've gotten the racing careers for Luke and Sami, their son and daughter, started. I'm excited to be running one of their spare cars for the weekend."
Mallett spent a trio of seasons in his early racing days competing in the Restricted and Winged Outlaw micro sprint divisions.
"I was just good enough to be dangerous," he quipped. "I guess I have a couple or maybe three years in micros and then we moved to sprint cars. I was really young. I ran micros at I-30 Speedway, just locally about every weekend. Once we got done with that we moved to 360s.
"This weekend it worked out where my schedule was open and theirs was, too. We're excited to hang out all weekend and have fun."
SEASON STATS –
38 races, 0 wins, 10 top fives, 25 top 10s, 28 top 15s, 32 top 20s
UP NEXT –
Thursday through Saturday at Port City Raceway in Tulsa, Okla., for the KKM Giveback Classic
MEDIA LINKS –
Website: http://jordonmallett.myracepass.com
Twitter: https://twitter.com/jmmotorsports14
Facebook: https://www.facebook.com/jordonmallettmotorsports
SPONSOR SPOTLIGHT – Porter Commercial Refrigeration
Porter Commercial Refrigeration, which was created in 1992 and is based in Greenbrier, Ark., provides the finest refrigeration equipment sales, quality service and installation for supermarkets, c-stores, restaurants, warehouses, processing plants and ice machines. For more information, visit http://www.PorterRefrigeration.com.
"Porter Commercial Refrigeration is a huge supporter of our team," Mallett said. "They are always stepping up to help us however they can and we really appreciate the partnership."
Mallett would like to thank Awakening Events, Awakening Foundation, Water for Christ, Porter Commercial Refrigeration, Red River Rack Co., D&K Farms, Powers HVAC, DHR Suspension, Racing Optics, Triple X Race Co., KSE Racing Products, FK Rod Ends, Brown & Miller Racing Solutions, Sinco, Inc., Autometer, Callies Racing Products, DynoTech Race Engines, Hero Graphics, Hilborn Fuel Injection, ISC Racers Tape, K&N Engineering, Lone Star Super Gas (Sunoco), HRP Wings, Schoenfeld Headers, Simpson Race Products, Smiley's Racing Products, MetTec Titanium, MotorState Distributing, DMI, Fast 5 Solutions and Superior Bearing and Supply for their continued support.
INSIDE LINE PROMOTIONS –
Inside Line Promotions specializes in affordable public relations and media management for motor sports drivers, teams, sponsors, tracks, series, events, organizations and manufacturers. ILP Founder Shawn Miller leverages professional journalism with new media technologies and social networking to improve your exposure and the return on investment for your sponsors.
To meet the media relations needs of your program by joining Team ILP, contact Shawn at 541-510-3663 or Shawn@InsideLinePromotions.com. For more information on Inside Line Promotions, visit http://www.InsideLinePromotions.com.
---
Article Credit: Inside Line Promotions
Submitted By: Shawn Miller
Back to News