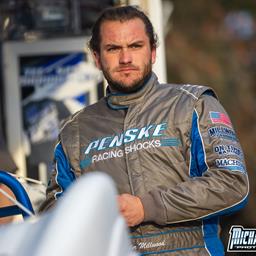 Tyler Millwood
Kingston, GA
Driver Information
Tyler stated racing Quarter Midgets at 7-years-old. He raced Quarter Midgets for eight years, traveling all over the United States. He had over 100 feature wins.
Millwood then moved on to race Legend Cars, where he raced at Atlanta Motor Speedway and Charlotte Motor Speedway, competing in the Summer Shootout Series.
Tyler soon found himself in an Asphalt Late Model, where he raced all over the southeast for 4 years. He scored several top-five-finishes.
He than began his Dirt Late Model career in 2007. Tyler started out competing in the Crate Late Model division. Over the course of the next two years he registered 10 wins. After 2 years of Crate Late Model competition he made the move to Super Late Models.
Recommendations
No recommendation information