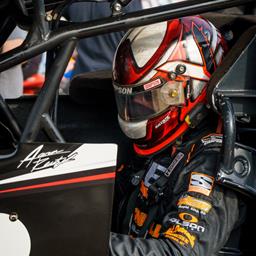 Aaron Reutzel
Clute, TX
Driver Information
Already with multiple Sprint Car championships to his credit, Aaron Reutzel teams with Josh Baughman to form Baughman-Reutzel Motorsports in pursuit of Tony Stewart's All Star Circuit of Champions title in 2018. And it's a pursuit that has gone extremely well thus far with Reutzel not only leading the way in the Rookie of the Year pursuit but right in the mix for the series championship as well.
The Clute, TX, racer transitioned into All Star action after several years of Lucas Oil ASCS National Tour competition along with a mix of selected 410-ci events over the past three years. Along the way, Reutzel recorded a Lucas Oil ASCS National championship in 2015 along with Knoxville Rookie of the Year honors and then Knoxville Nationals Hard Charger honors.
Reutzel built upon his Knoxville Nationals exploits in 2018, racing among the lead pack throughout before finishing out the Nationals with a fourth-place finish.
It only builds upon a 2018 season that began with Reutzel's first World of Outlaws Sprint Car series feature win in March and is now closing in on double-digits in the All Star Circuit of Champions win column.
A graduate of the Micro Sprint ranks, Reutzel displayed his Sprint Car racing prowess at the outset by capturing the ASCS Gulf South Region championship in his first year of Sprint Car racing competition in 2009.
Reutzel made the move to the National level in 2011 and captured Rookie of the Year honors on the ASCS National Tour. He has since finished among the top ten in Lucas Oil ASCS National Tour points over each of the past four years, including the series championship in 2015.
Reutzel has delved into the 410-ci ranks as well over the past three years, picking up a win in Yuma's Winter Heat in his first handful of starts and then posting a top-five finish in his World of Outlaws debut in May of 2015.
Reutzel went on to win the Peter Murphy Classic at Tulare and then earned Rookie of the Nationals honors at Knoxville in 2015. Reutzel made his presence known at the 2017 edition of the Knoxville Nationals as well by earning Hard Charger honors.
With more than 50 feature wins over the past six seasons, Reutzel and the Baughman-Reutzel Motorsports look to build upon an already strong 2018 season that includes the pursuit of the All Star Circuit of Champions title while also taking in a large portion of the World of Outlaws schedule.
Recommendations
No recommendation information