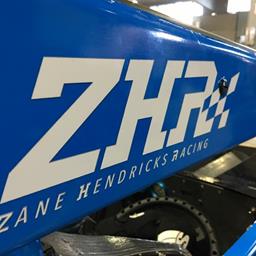 Zane Hendricks
Stillwater, OK
Driver Information
Zane's Career
2015 Season: Zane spent his rookie season in micro sprints, campaigning in the restrictor class with 22 starts to his credit. Zane competed exclusively in his home state of Oklahoma at I-44 Riverside Speedway in Oklahoma City, Port City Raceway in Tulsa and Creek County Speedway in Kellyville.
After an early crash sidelined him for three weeks with a concussion, Zane bounced back and gained valuable experience as the year ended. He finished 10th in points at I-44 Riverside.
His personal best came at one of his biggest races. Competing at the Outlaw Nationals at Port City, Zane ran the outlaw class for the first time. Against some of the best micro sprint competition in the nation, Zane picked up a B feature win and qualified for the last chance qualifier. He came up just a few spots shy of making one of the biggest shows of the year in his first attempt.
Race Stats – 22 starts, 10 top 5's, 2 top 10's, 5 heat race wins & 3 B feature wins
2016 Plans: Zane is excited to build on his 2015 rookie year and will double the amount of race nights in 2016. With 53 scheduled races in Oklahoma, Texas, Illinois and Arkansas, Zane's second year in micro sprints will be a busy one! He'll chase his home track I-44 Speedway's season points championship as well as competing with the NOW600s and POWRi 600cc Outlaw Micro Series.
Zane will race in two classes during his 2016 campaign. He'll run an Intruder Chassis in the A Class and pilot the new Stallard Chassis in the Outlaw class.
Education: A sophomore at Stillwater (OK) High School, Zane has earned a 4.0 GPA and plans to attend college after graduation with a major in mechanical engineering.
Recommendations
No recommendation information