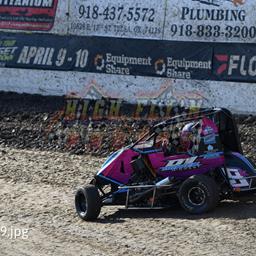 Tyler Kuykendall
Warsaw, MO
Driver Information
Tyler Kuykendall
I started racing go karts at the age of 7. Raced at Emma Indoor Speedway in Emma Mo. with my rookie year ending up 5th in the points in the Jr. 1 class. The team ventured to KC Race way in Kansas City Mo. in the spring for some outdoor racing. We didn't run for points, because of other family comentments. After a handful of races and getting the setup figured out we went to the front with 8 wins in a row in the Jr 1 light and heavy classes.
We continued our wining streak as we headed back to Emma Raceway with 4 wins in a row. Running for track championship, we accomplished our goal in both the Jr. 1 light and heavy classes.
The spring of 2017 at the age of 9, we stepped into a restricted micro sprint and started racing at Sweet Springs Motorsports Complex. Our first year ended 10th in the points a with several top 10's. Heading back in 2018 we started strong as of writing this article we are 3rd in points with all top ten finishes and 2 top 5's.
Recommendations
No recommendation information