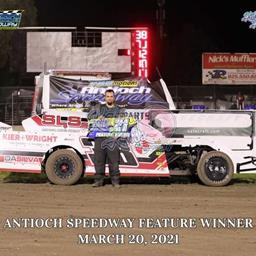 KC Keller
Tracy, CA
Driver Information
We started racing quarter midgets when I was 6 years old, for what we thought would be a year or two of fun relaxing racing. We raced mostly at the Tri-Valley dirt track in Livermore, CA and at another dirt track near Sacramento CA. Our "couple years" of racing turned into 6 years of quarter midgets. We won several dirt shootout championships and multiple race wins.
After I outgrew the quarter midget, we started racing Minicup Junior stars at Altamont Raceway in Tracy CA. Once again it took a liitle while to get going, but in 2003 we did not finish a single race out of the top 5 and won the championship.
After the championship in 2003 we decided to go off-road racing. We contemplated building a race buggy, but since our family has been involved in recreational buggies for several years, we decided to build something different. After lots of long nights in garage, we finished our class 7 Ford ranger. We primarily raced in VORRA sanctioned short course & desert races and had several wins and top 3 finishes in the short course series where we picked up the 2009 championship.
2017 Antioch Speedway Champion
2021 Antioch Seasoner Opener Win
Hunting, Offroading, Shooting,
Recommendations
No recommendation information