MRP All-Access
$5.99/month
Includes MRP Live, MRP Insider & MRP Fantasy
Buy Online or In-App

Join the action and play Fantasy Challenge powered by MyRacePass. Play to win prizes.
Learn More
MyRacePass is proud to offer a fantasy racing platform that allows race fans across the world to interact with the action on the track. Build your team for every class and compete against thousands of race fans across the country each race night. Make your picks and play along for a track anywhere you are and you'll even earn extra points when you're at the track!
Create a Fantasy Team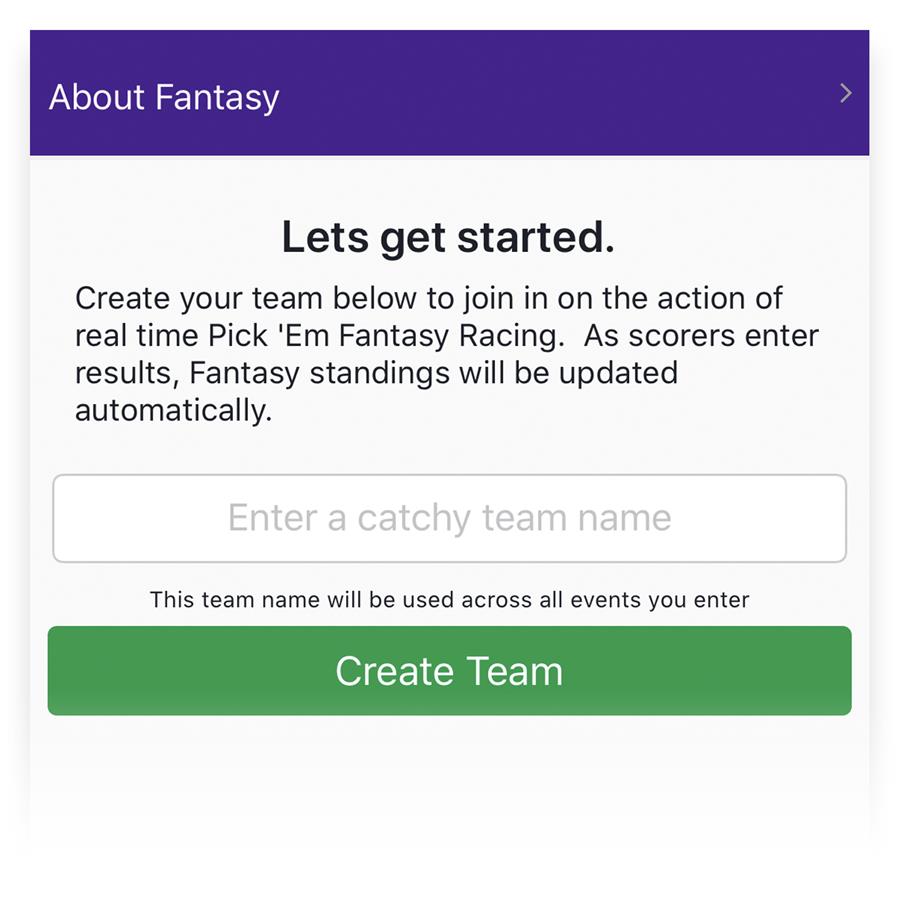 Multiple Groups Available
Overall Standings Breakdown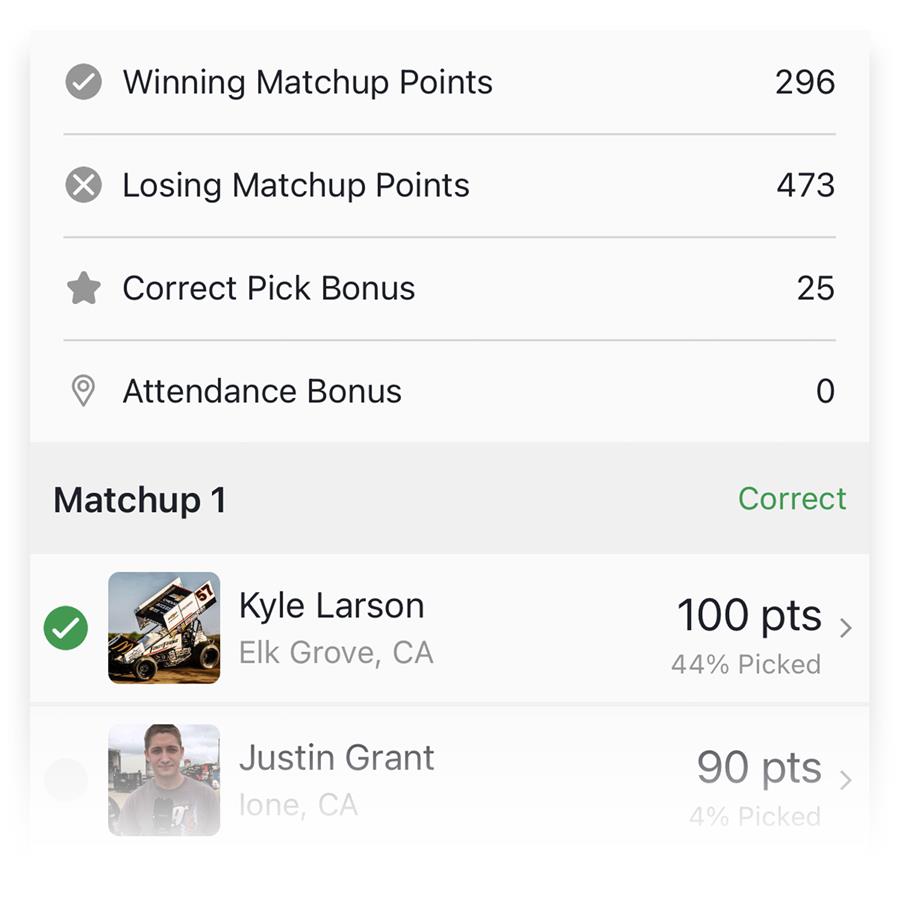 Overall Standings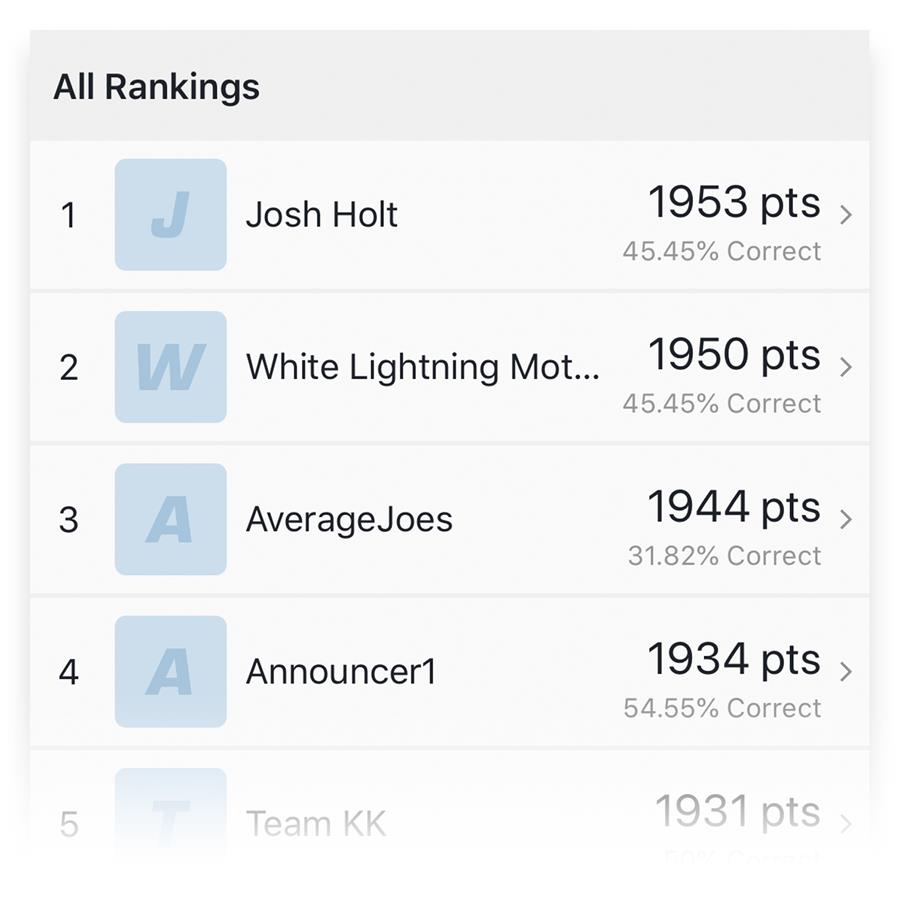 Percentage Correct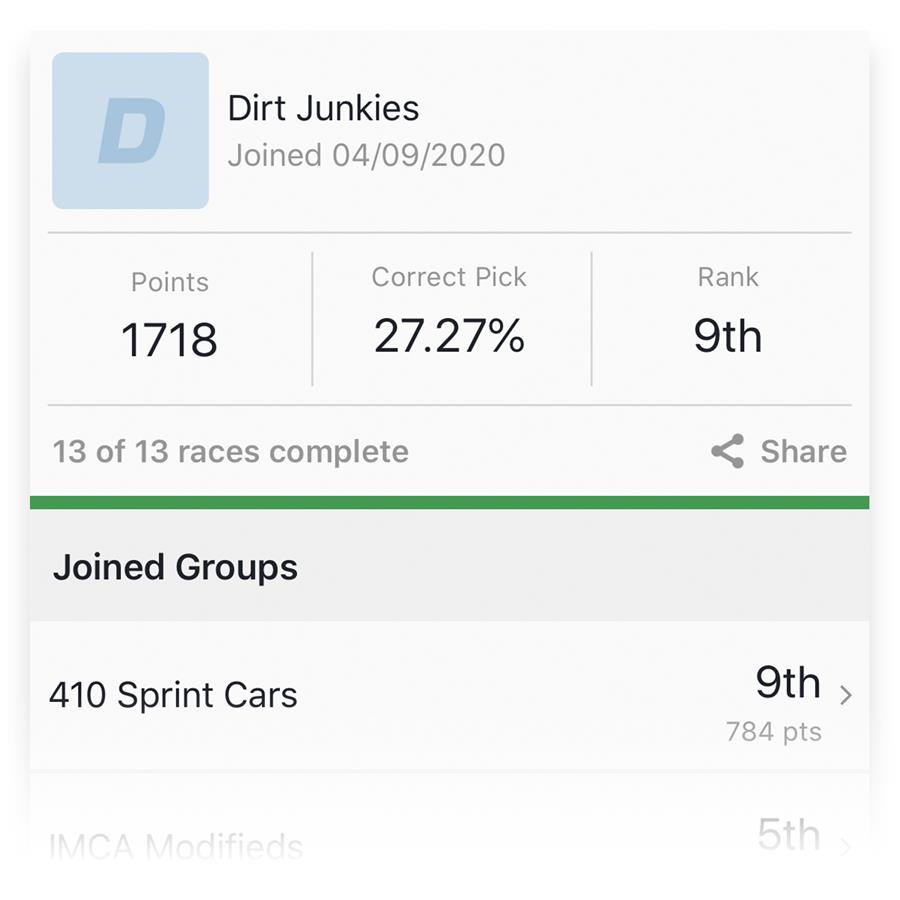 Attendance Points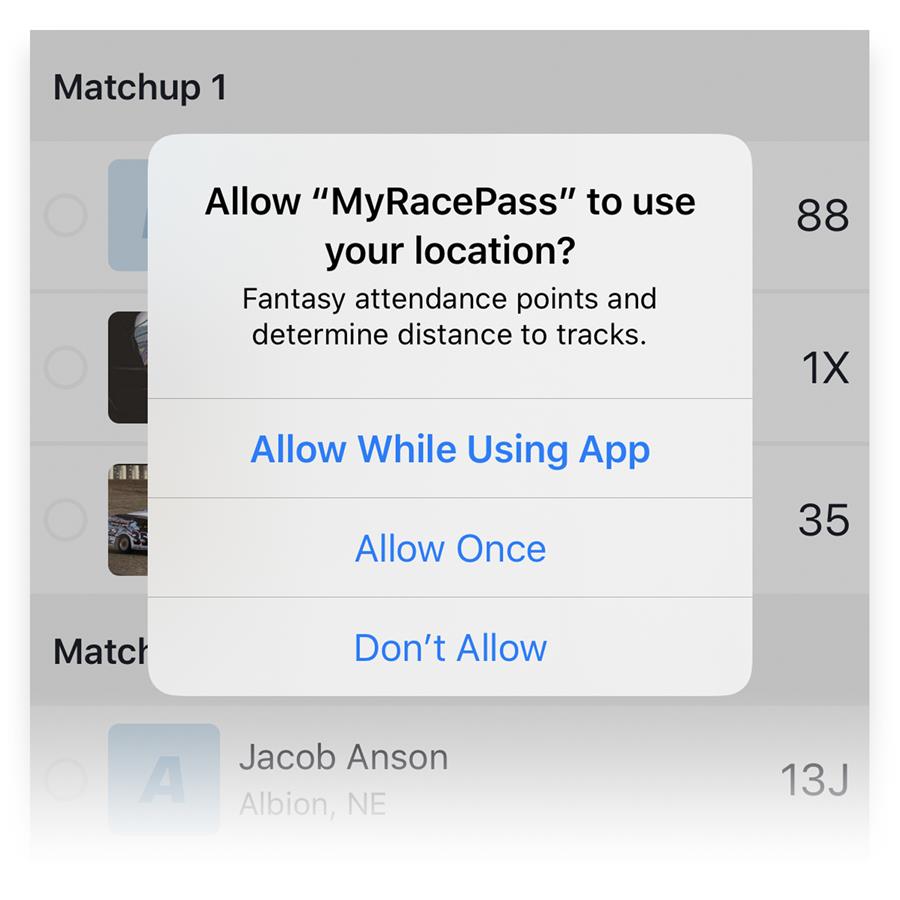 Your Picks in Lineups View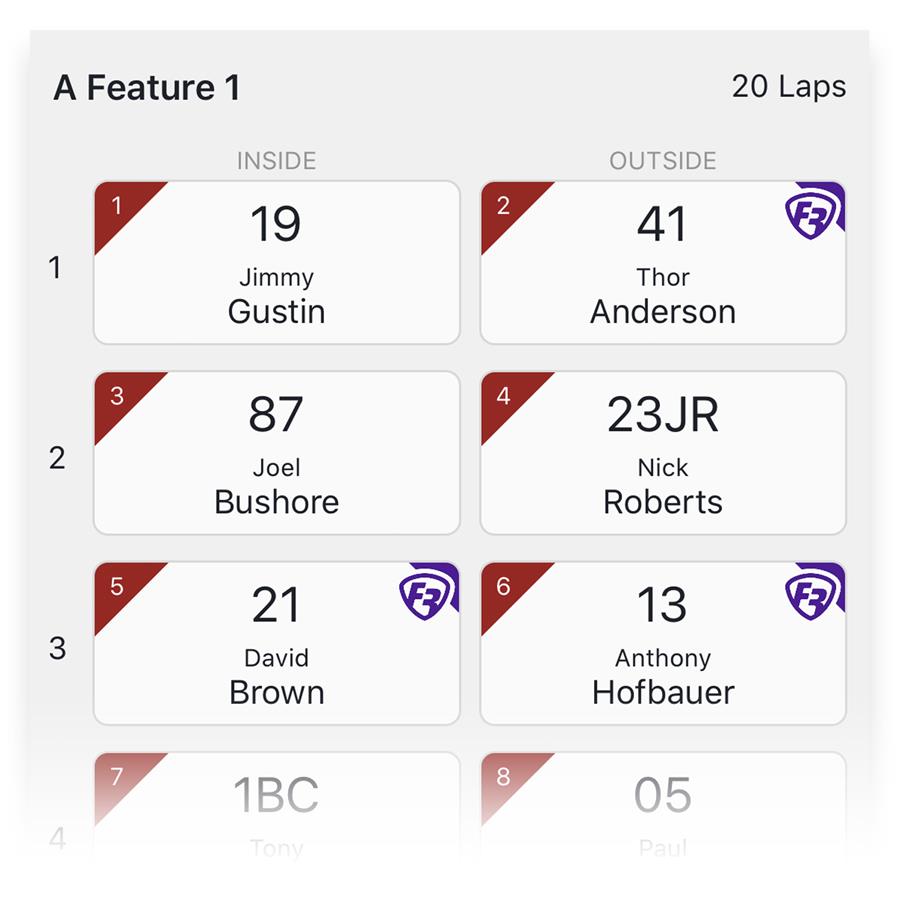 Your Picks in Results View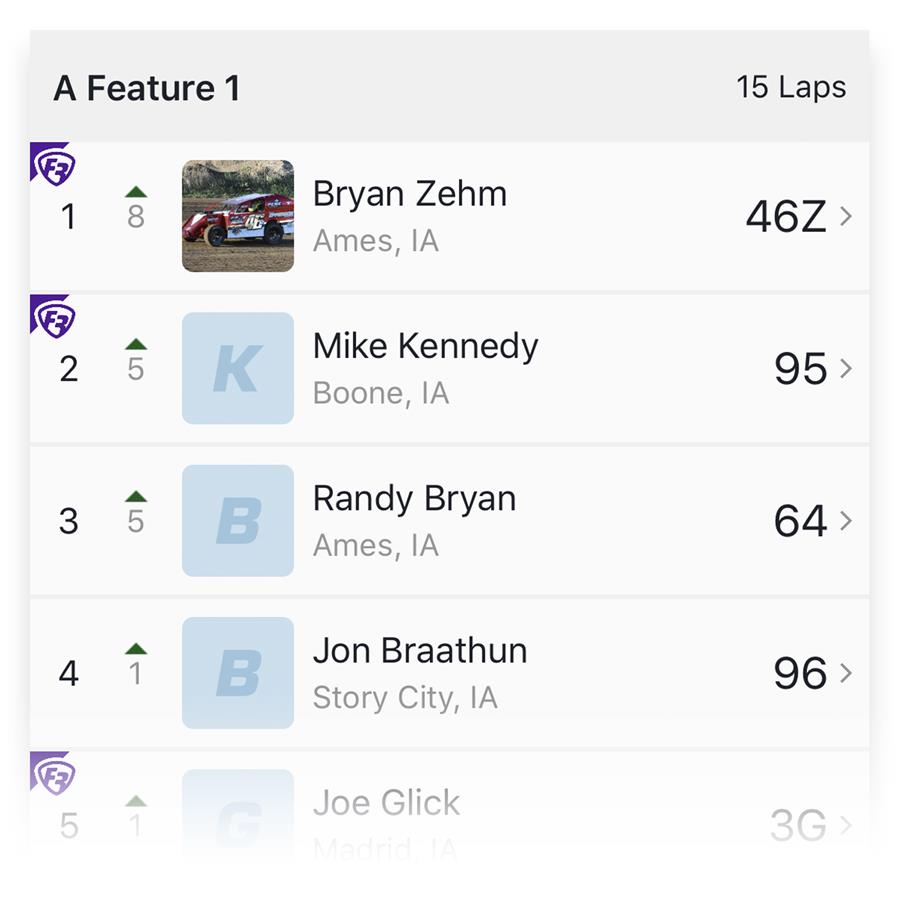 Your Picks in Live Timing View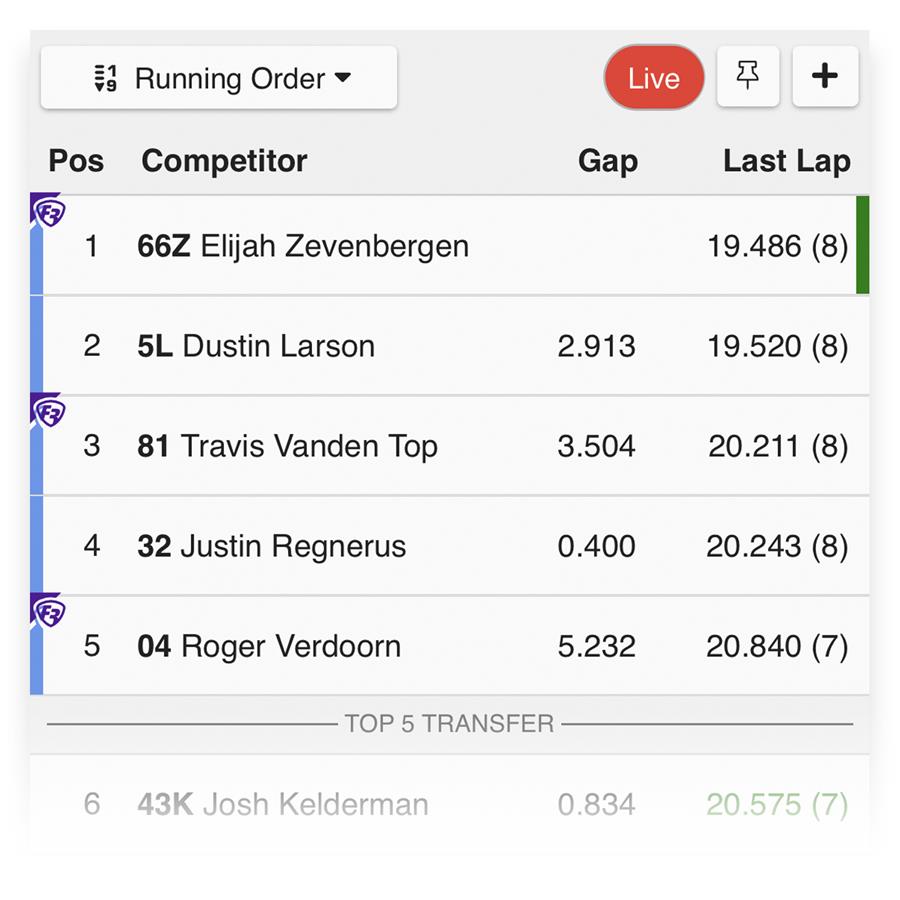 Multiple Leaderboards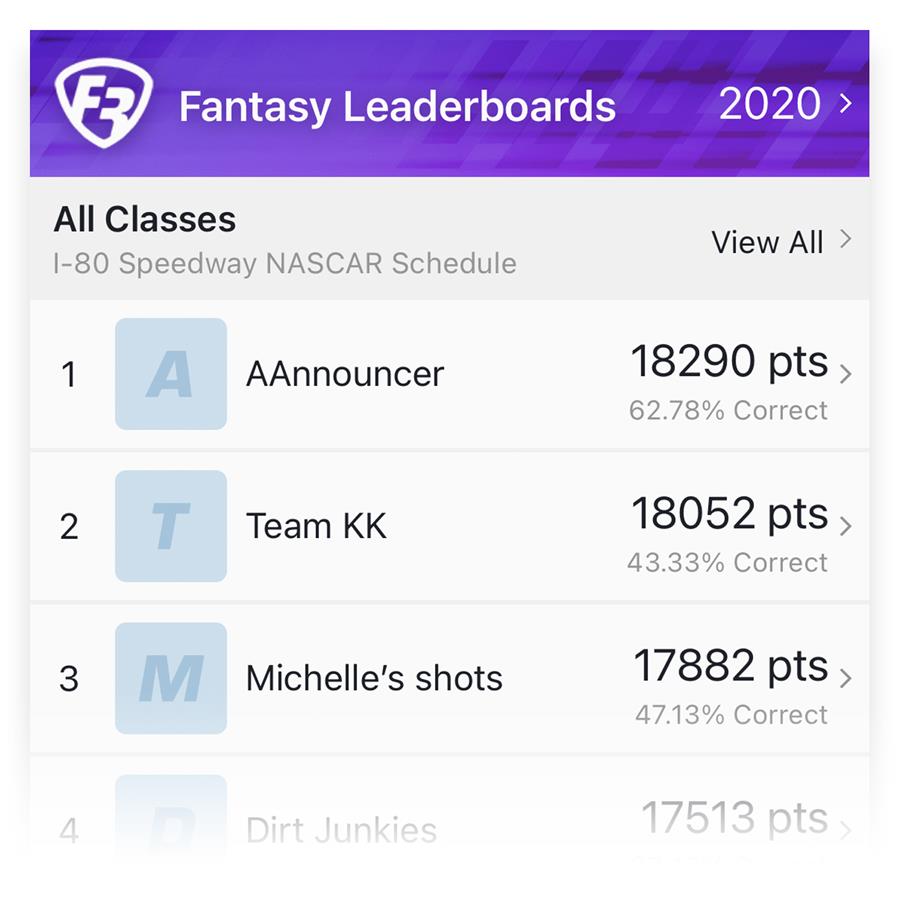 Play for Prizes*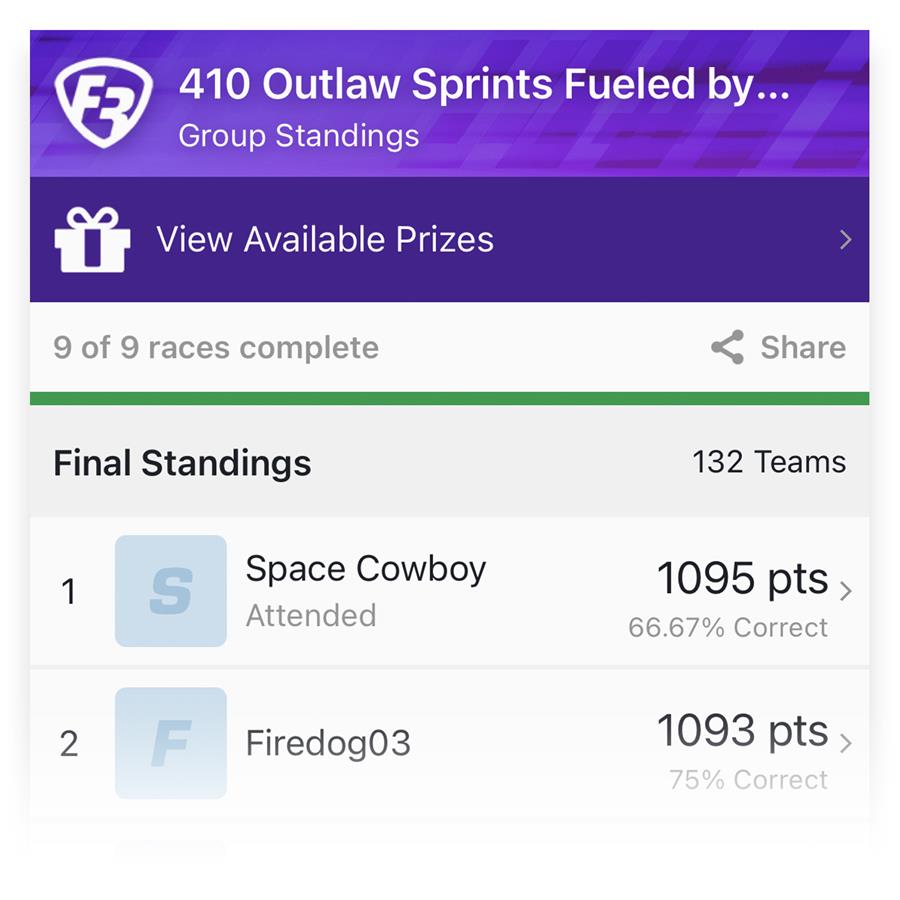 *Prizes not available on all leaderboards
Features Included from
MRP Insider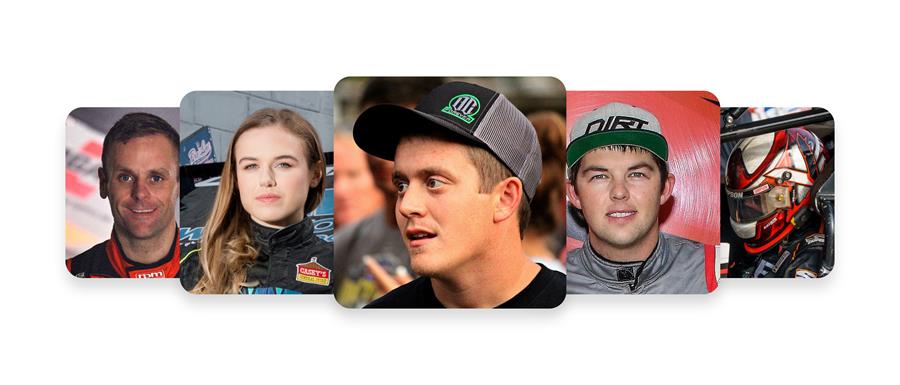 Detailed Driver Biographies
Learn more about your favorite driver with MRP Driver Profiles. Receive unlimited access to all information available for that driver with MRP Insider.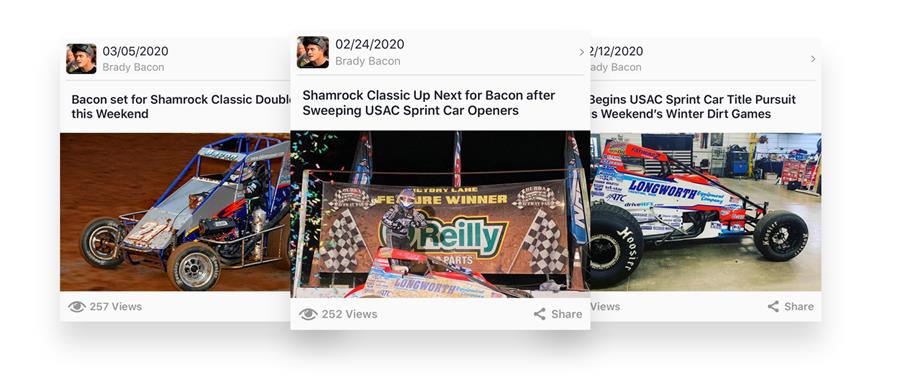 Driver's Latest News
Set your push notifications to active for MyRacePass so you'll get notified when your favorite driver adds a news article.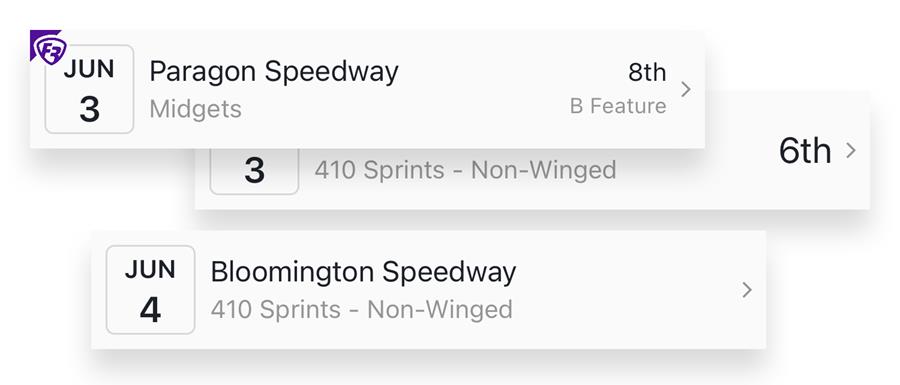 Driver's Event Schedules
Easily view the current race schedule for your favorite driver or view where the driver raced 5 years ago.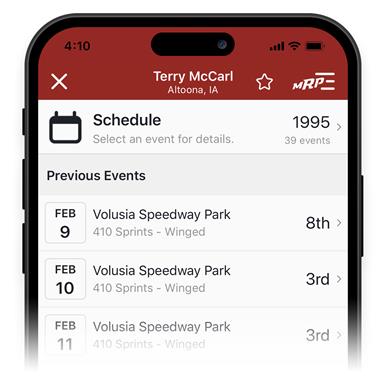 Historic Race Schedules
Look through past race schedules for tracks, series and drivers to see what events they had scheduled in past years.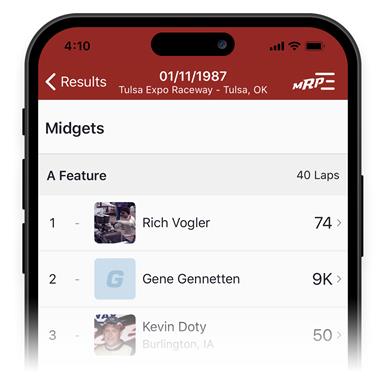 Historic Race Results
Take a trip back in time and look through historic results for tracks series and drivers. MRP Insider gives you access to select results dating back to 1949.
Detailed Championship Points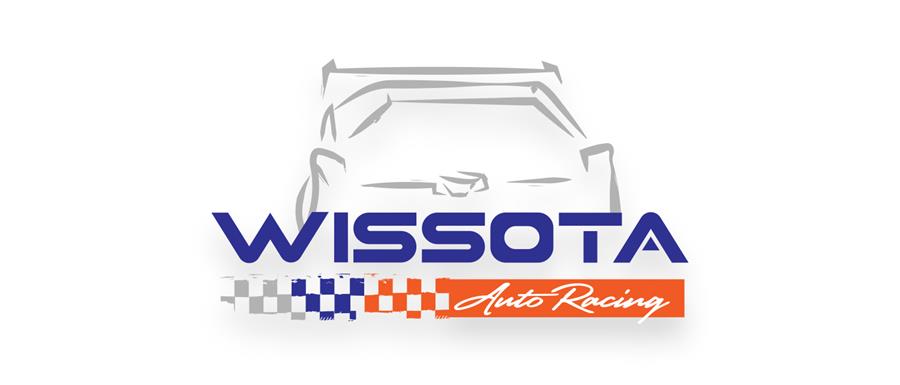 WISSOTA National Points
Easily access the official state, regional, Canada and national points standings for the WISSOTA sanctioning body. Fans can even keep track of the rookie of the year race as well.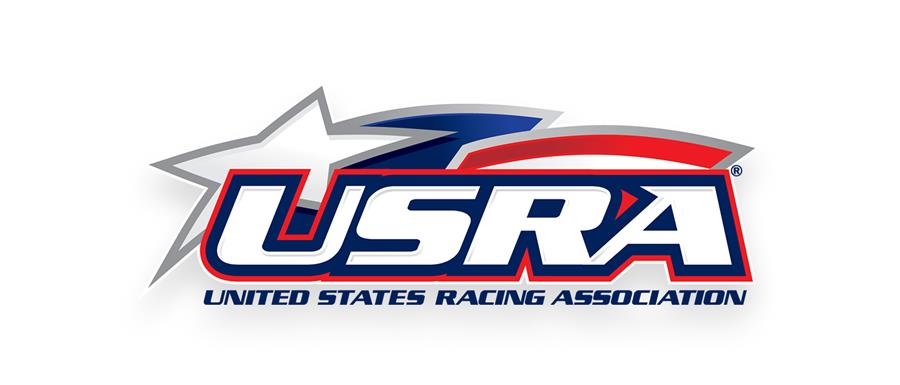 USRA National Points
Stay up to date with the USRA sanctioning body with the official national points standings. Follow along with the official standings of the Southern, Northern and central region for all USRA sanctioned classes.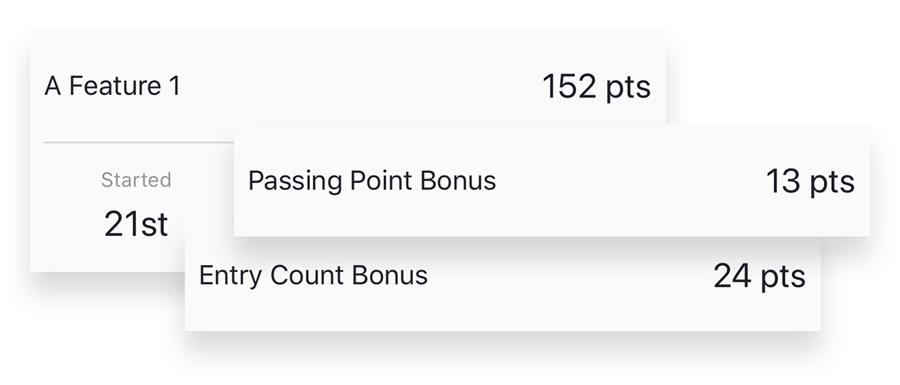 Race-by-Race Points Breakdown
Select a driver and see a breakdown of a night of racing including positions gained and points accumulated!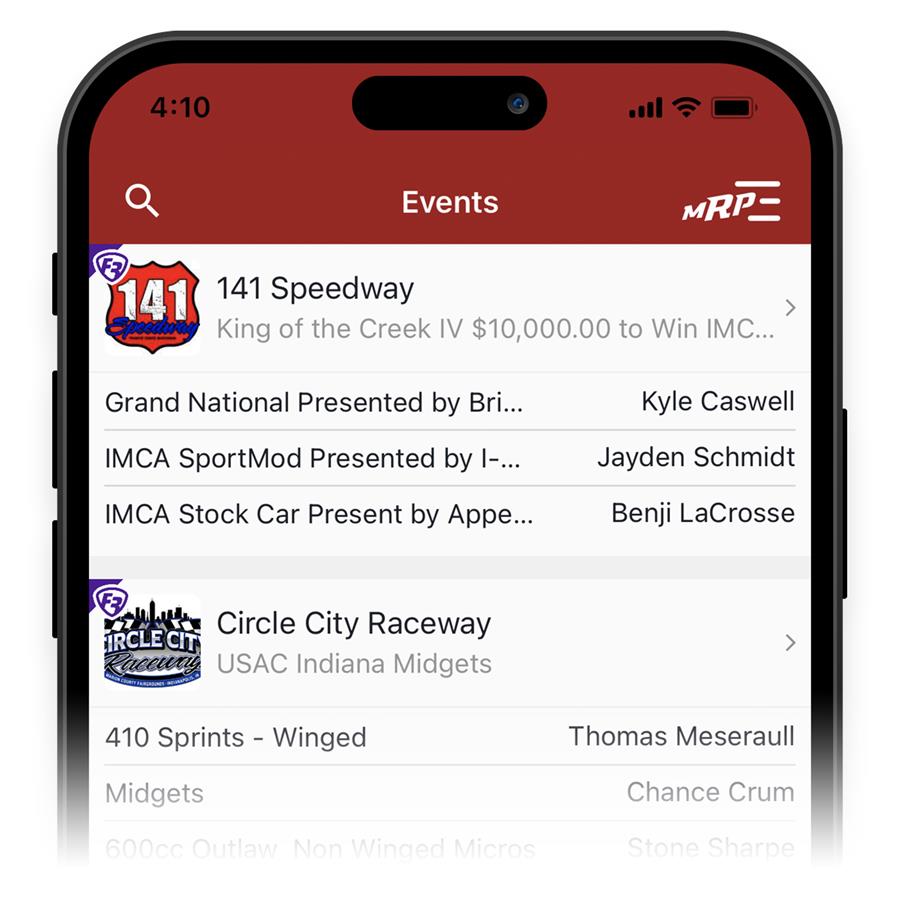 Winner Summary
Quickly and easily see all class winners from every race per day. There is even a nifty view to see every race winner of the night under the Event profile.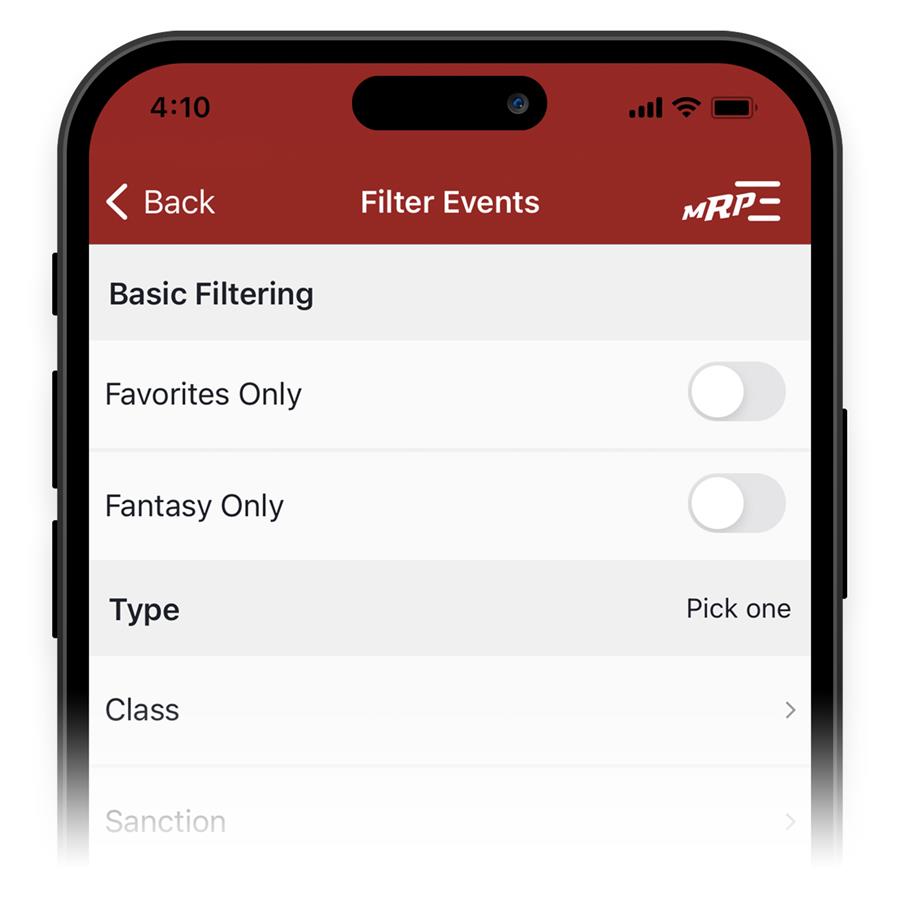 Advanced Event Filtering
Filter Events view by Class, Sanction, Location and more to find what's important to you.
Features Included from
MRP Live
Live Lap Times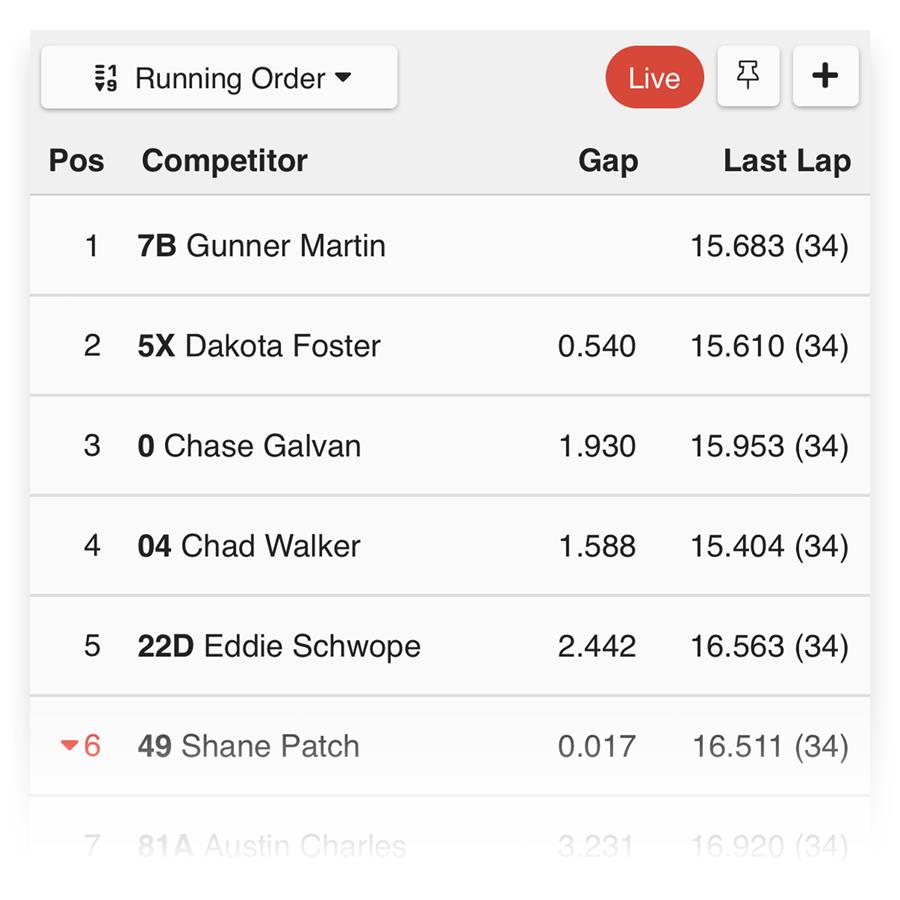 Single Driver View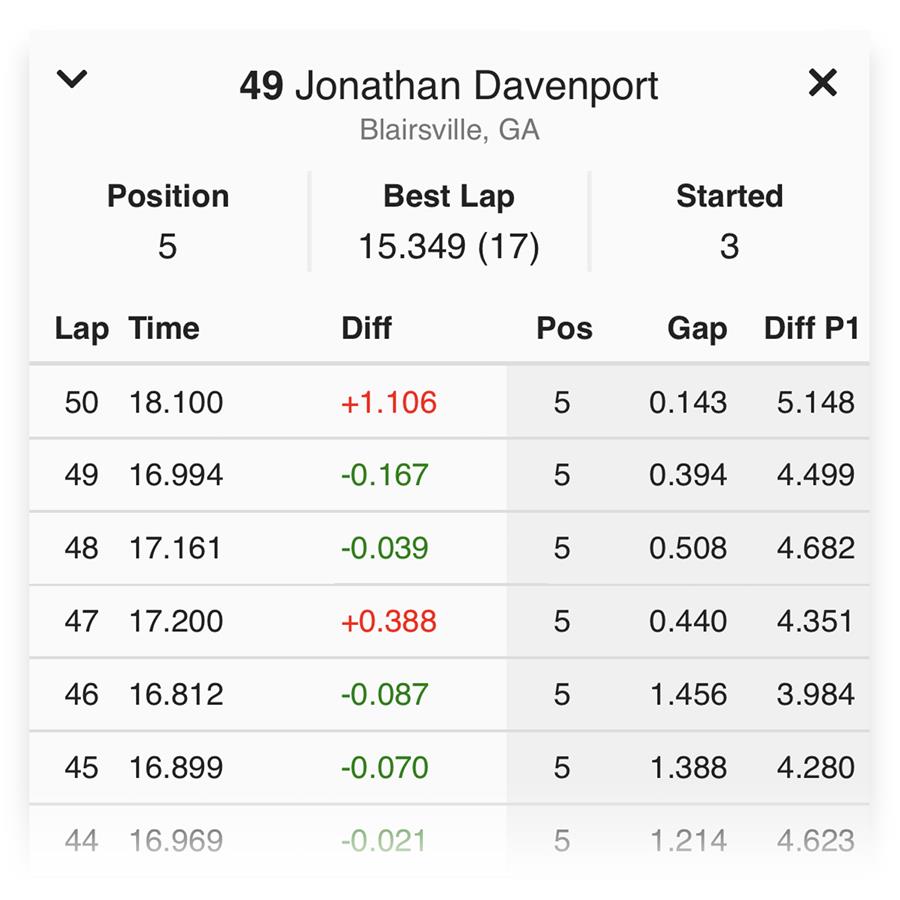 Best Lap View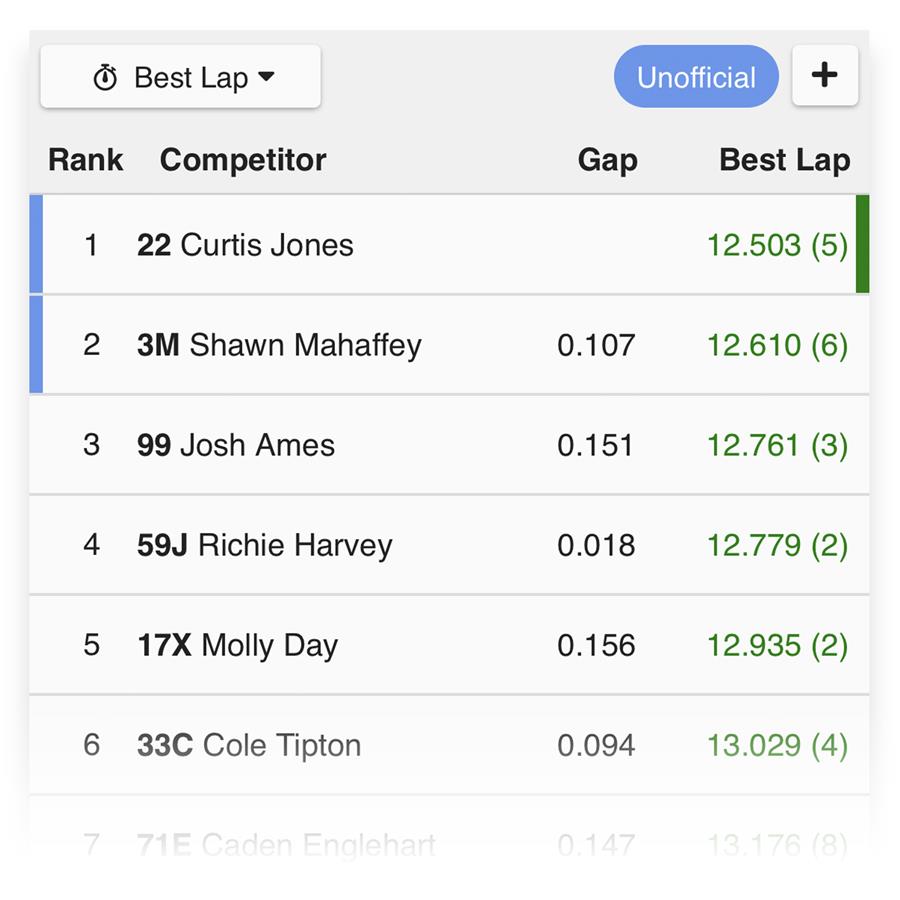 Positions Gained View
Pinned View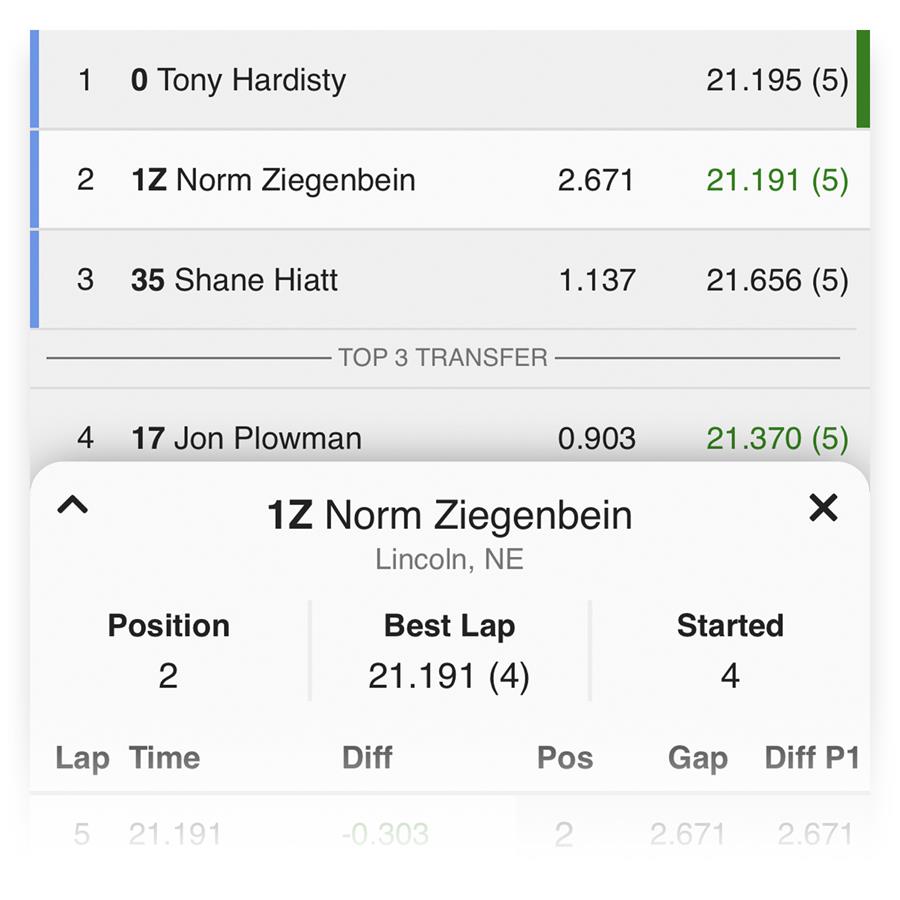 Expanded Lap View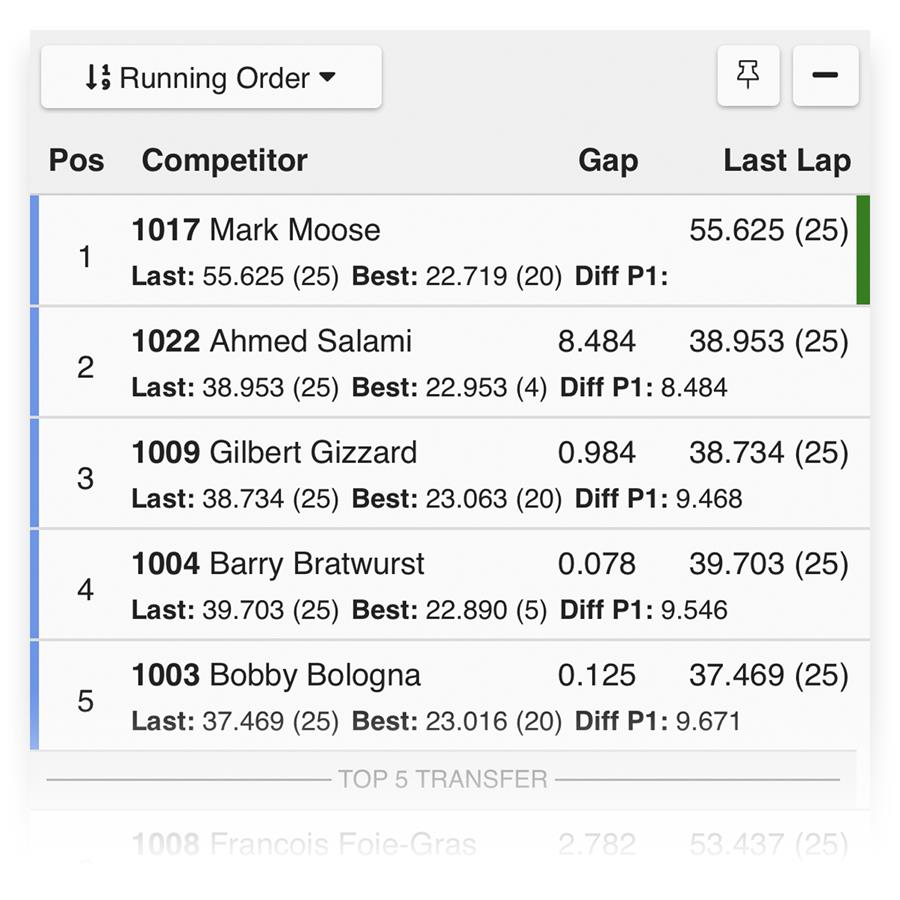 Historic Lap Times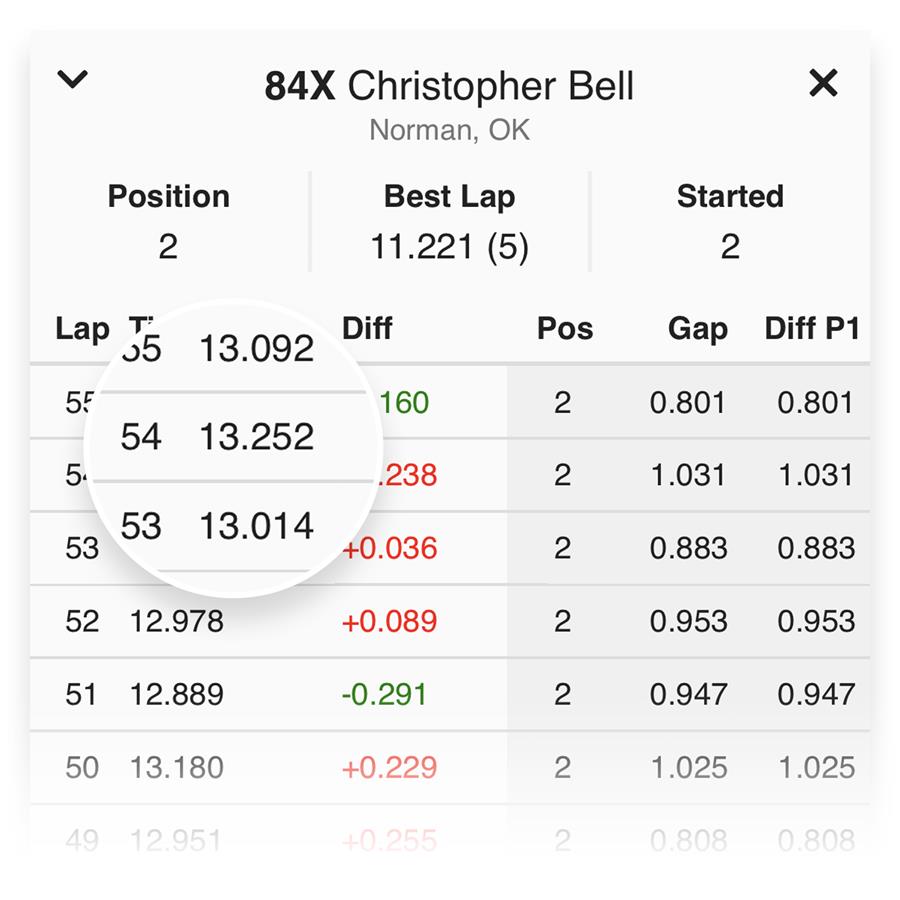 Fast Time Indicator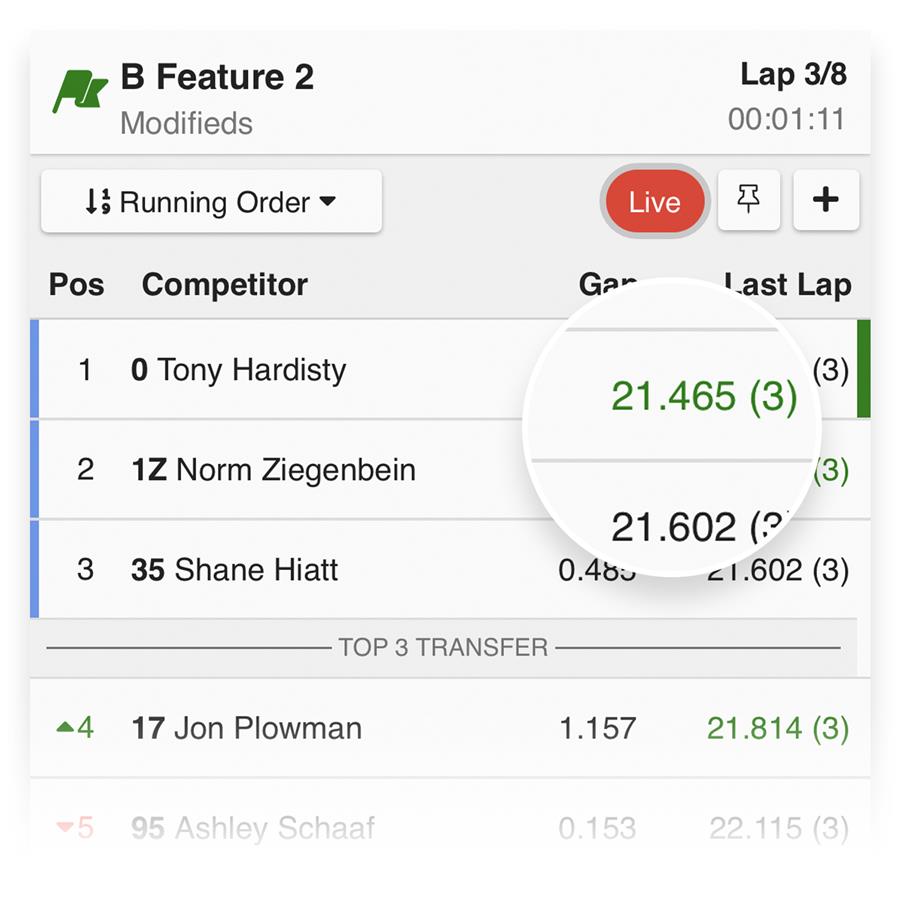 Race Length