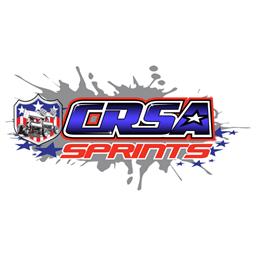 CRSA Sprint Cars
Series Information
CRSA 2017 Membership & Car Registration Forms - Downloadable PDF
2015 Marks CRSA 10th Year Anniversary !!
Hello and welcome to our 10th Anniversary CRSA Sprint Car Tour! I'm Mike VanDusen and this is my fifth year of being in charge of operations for this 305 Racesaver® series. CRSA was formed in 2006 by former sprint car racer, Brian Grisel.
The RACESAVER 305 SPEC head and the accompanying engine and car rules are the foundation of the CRSA Sprint Car Series. These rules have enabled this class to grow year after year since its inception in 2006. These rules are intended to make this sprint car class both fun and affordable. As you read through these rules and procedures, please keep in mind that these rules are designed to save you money and help you and everyone else be competitive and have fun racing. We can't keep racers from spending money but we can keep money from buying a significant advantage.