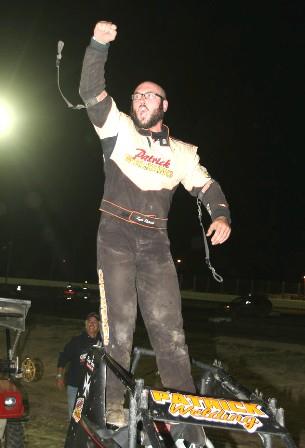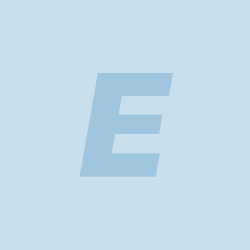 8/26/2014
Eagle Motorsports Inc
---
Raise your hand if your sure.
Kyle Patrick leads the weekend review with a fitting expression. Nine years separated his first and second career feature wins. Patrick picked up his first career wingless victory in the Ontario Topless Sprints feature race on Saturday night at South Buxton Raceway. It was back-to-back wins for Patrick, who hadn't been behind the wheel of his No.33K EAGLE Tilbury Tornado machine since his Aug. 2 Southern Ontario Sprints victory at South Buxton.
Larry Wight went where no one else could at Brewerton Speedway to earn his first triumph. "This feels great, especially at your home track," Said Larry Wight after parking his Gypsum Express/Big Red Towing/Safety-Kleen/Syracuse Haulers/No.99L EAGLE in victory lane for his first ever Lucas Oil Empire Super Sprints A-Main victory.
More ESS success for EAGLE with a weekend sweep of two familiar names. By his own admission, Steve Poirier has run "thousands" of laps around Autodrome Granby. The St. Mathieu de Beloeil, Que., driver has multiple wins and championships at the facility and Friday night he used that home track knowledge to win his fifth of the 2014 season. Michael Parent was the second Quebec native to grab a feature win in the weekend in his home province after Poirier captured the prior night's race. Parent has made only handful of ESS races this season after suffering a severe injury near the conclusion of the 2013 racing season. Saturday night at the Le RPM Speedway the Granby, Que., driver claimed his first win in over a year in the 25-lap Le Groupe Ultra Tour of Canada, Fondation 4 Saison series main-event.
Darryl Ruggles picked up a hard fought win in the 305 Sprint car feature at Yates County Speedway to add to a long list of 2014 wins in his EAGLE car.
Mark Dobmeier finished the Knoxville Raceway regular season winning the finale Saturday and then adding to the win column again on Sunday at Husets Speedway. The LDM team continues to prove the performance of the new EAGLE chassis.
John Cunningham won his seventh feature of the year in the A-Verdi Storage Containers 305 Sprints at Fulton Speedway in NY driving his EAGLE car.
Kevin Ramey, who is also well versed in 305 racing, opted for his new EAGLE car and a 360 motor to win at Red River Speedway with the ASCS Lone Star Region. Jake Martens did much of the same at Lawton Speedway after assembling his new EAGLE. This result completed the sweep of the weekend for EAGLE.
Austin Pierce piloted his SCHNEE Chassis to his sixth win of the season at River Cities Speedway. An impressive feat for his team.
---
Article Credit: Eagle Staff Writers
Submitted By: Mike Long
Article Media
Back to News