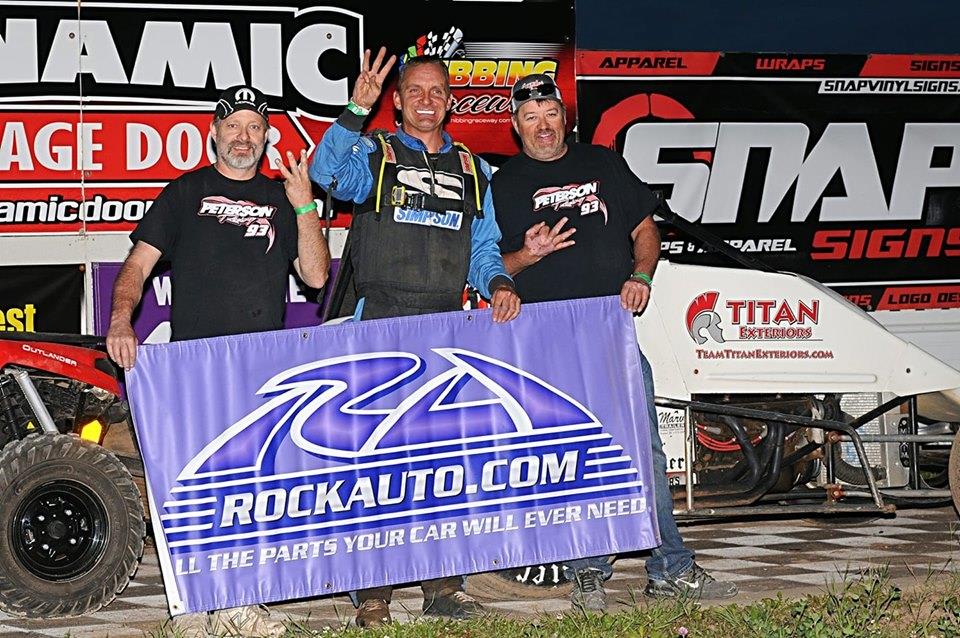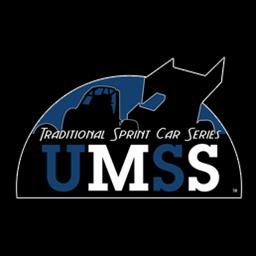 6/24/2019
Traditional Sprint Car Series
---
Brad Peterson gets his 2nd of the Weekend at the Rene Hughes Memorial
6/22/19 Hibbing Raceway
Mother Nature blessed us with a beautiful Saturday for the Rene Hughes Memorial and the 2nd race in the North/South challenge series between the POWERi Northern Renegades and the PIRTEK Upper Midwest Sprintcar Series on the Iron Range at Hibbing Raceway.
The PIRTEK UMSS Traditional sprints would take the track as the first feature race of the night and they would not dissappoint. The Traditionals would give a three wide solute with Jori Hughes out front in honor of Rene Hughes to begin the event in style. The 38s of Al Stettner would race out to an early lead with the 93 (Peterson), 34 (Stordahl) and 19b (Berger) all clamoring for the top spot. After coming out of turn 4 three wide the 93 of Peterson would claim the point with a hard charging Caho in the 65 car moving into 3rd and looking to catch him. The 2nd through 5th place cars were so close and trading spots often but could not quite catch the 93 of Brad Peterson who would retain the lead until the end for his 2nd visit of the weeked to Rock Auto Victory Lane.
The PIRTEK UMSS Winged Sprints would have the 7 of Gummer Cummings and 19 of Jack Berger lead a nine car field to the green, very quickly the 7 of Hanson and the 95 of Bradwell found the top side. A caution at lap 4 slowed the field and had the pair of 7's up front for the restart. This was a wild feature with cars on the top, cars on the bottom the pair of 7's slicing and dicing through traffic. In the end it was Harry Hanson who would park it in the Rock Auto Victory Lane.
Next up for the PIRTEK UMSS is thelegendary Cedar Lake Speedway on Saturday, June 29 as part of Cedar Lake's annualFirecracker Special. More information can be found on www.umsprints.com , or by visiting the series' facebook page.
RACE RESULTS:
PIRTEK UMSS Traditional Sprint A Feature - Brad Peterson, Rob Caho Jr, Denny Stordahl, Jon Lewerer, Jori Hughes, Caley Emerson, Allen Stettner, Paul Schultz, Jack Berger, Ken Hron, Troy Gessner, Josh Braford, Kevin Bradwell, Ryan Johnson, Tommy Colburn, Teal Arneson (DNF), Zach Hansen (DNF), Harry Hanson (DNF)
PIRTEK Heat Race 1 - Denny Stordahl, Jack Berger, Paul Schultz, Brad Peterson, Zach Hansen, Tommy Colburn, Troy Gessner, Josh Braford, Harry Hanson (DNF)
PIRTEK Heat Race 2 - Allen Stettner, Jori Hughes, Rob Caho Jr, Caley Emerson, Jon Lewerer, Kevin Bradwell, Ryan Johnson, Ken Hron, Teal Arnason
PIRTEK UMSS Winged Sprints A Feature - Harry Hanson, Gunner Cummings, Jack Berger, Denny Stordahl, Josh Braford, Kevin Bradwell, Jeff Kirchner, Jori Hughes (driving the 15E of Caley Emerson) and Ryan Johnson.
PIRTEK Heat Race 1 - Gunner Cummings, Harry Hanson, Jack Berger, Denny Stordahl, Josh Braford, Kevin Bradwell, Jeff Kirchner, Ryan Johnson and Caley Emerson (DNS)
---
Article Credit: Kris Peterson
Submitted By: Kris Peterson
Back to News