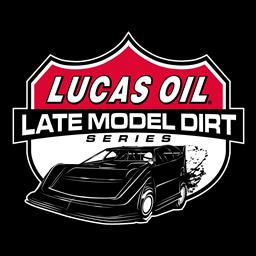 Lucas Oil Late Model Dirt Series
Series Information
The Lucas Oil Late Model Dirt Series is the premier national touring sanctioning body for dirt late models. The Series will sanction 56 events at 36 different venues across 21 states in 2017. These Lucas Oil Late Model Dirt racecars are on the cutting edge of technology in construction and are powered by 800 horsepower V-8 engines based on the Chevy, Ford and Mopar power plants. Nothing is "stock" about these $70,000 machines that provide dirt slinging, sideways, door-to-door racing action lap after lap. The in your face excitement of a Lucas Oil Late Model Dirt Series event is second to none in motorsports!
The Lucas Oil Late Model Dirt Series provided race fans the most exciting and entertaining events in 2016. The Lucas Oil Late Model Dirt Series averaged 43 entries per event in 2016, the highest average of any touring series in the country. The Lucas Oil Late Model Dirt Series also had over 500 different drivers competing at least once with the series in 2016.
The Series will sanction some of the biggest marquee events in 2017 including: Super Bowl of Racing at Golden Isles Speedway, Winternationals at East Bay Raceway Park, BadBoy 98 at Batesville Motor Speedway, Lucas Oil Show-Me 100 at Lucas Oil Speedway, Clash at the Mag at Magnolia Motor Speedway, Silver Dollar Nationals at I-80 Speedway, Sunoco North/South 100 at Florence Speedway, COMP Cams Topless 100 at Batesville Motor Speedway, Hillbilly Hundred at Tyler County Speedway, Lucas Oil Late Model Knoxville Nationals at Knoxville Raceway, Jackson 100 at Brownstown Speedway, Pittsburgher 100 at Pittsburgh's PA Motor Speedway, and the season finale, $100,000-to-win Dirt Track World Championship at Portsmouth Raceway Park.
In 2017 Lucas Oil Products and the Team Lucas Partners have expanded the TV package for the Lucas Oil Late Model Dirt Series. The Lucas Oil Late Model Dirt Series will air multiple events LIVE this season on LucasOilRacing.TV. A total of twenty-two (22) events with over fifty (50) hours of programming will be televised in 2017 and broadcast on five (5) different networks including: CBS, CBS Sports Network, NBC Sports Network, MAVTV Motorsports Network, and LucasOilRacing.TV. Network-televised events will feature multiple camera angles, driver interviews, on-board cameras, and various technical segments that bring the racing action to an even more intense and entertaining level for viewers.
The series also has expanded its presence among its social media outlets including Facebook, Twitter, and Instagram to bring the Lucas Oil Late Model Dirt Series brand to new untapped markets. Combining the extensive TV package, press releases, website, and the social media outlets, the Lucas Oil Late Model Dirt Series brings enormous brand recognition, publicity, and exposure to the companies that partner with the series!
As the owner of the series, Lucas Oil Products has put in place the necessary infrastructure with an experienced professional staff to provide sponsors, racers, race fans and promoters an exciting brand of entertainment while bringing much needed stability to the dirt late model industry. The same formula of success that Lucas Oil Products is founded on is being passed on to the race series to ensure tremendous results for everyone involved.