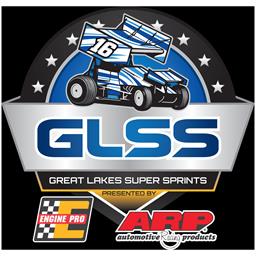 GLSS-Great Lakes Super Sprints
Series Information
Founded in the Fall of 2015, Great Lakes Super Sprints was started to keep 360 cu in winged sprint car racing alive and well in the Great Lakes region. Racing in Ohio, Indiana, Michigan and Canada.
Our first full year of racing was the 2016 Season.
GLSS
Great Lakes Super Sprints is a 360 cu in dirt winged sprint series that travels to local tracks in Northwestern Ohio, Northern Indiana, Southern Michigan and Southern Ontario. Bringing excitement to your local dirt track where you can meet our drivers and see the cars up close and personal.