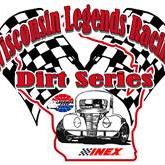 Wisconsin Legend Dirt Racing Series
Series Information
The WLDRS is committed to the growth of legends racing in Wisconsin. Listed below is a list of classifieds that we hope gives you the chance to get behind the wheel of a race car!
Classifieds
1934 Chevy Coupe: $6,000
All new fenders, hood, grill, rear end housing (Jeff Jordan) sealed 1250 motor, tach, gear shift indicator, Beaver Dam fuel cell protector. Has a 3:73 rear gear.
$6000.00
Call 920-960-0900 and ask for Mike
1937 Sedan: $7,600
2017 DRP Championship winning car and Wisconsin Semi-Pro division (asphalt) winning car! It was completely rebuilt during the fall/winter of 2016-2017, including a new Hank Scott sealed motor at the beginning of the 2017 season. Everything works well and the engine runs great. Selling because we are moving on to a new racing division. Includes 3 extra rims, 1 fender, 2 filters, an extra 3.73 ring and pinion gear, wheelbase gauge, and other miscellaneous items.
Email: Rweyer12r@gmail.com
Phone: 262-808-8040
If you would like to have an item posted on this page, please email Ryan Mech at mechracing29@gmail.com.