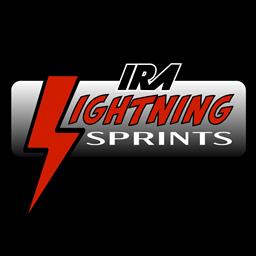 IRA Lightning Sprints
Series Information
Welcome to the IRA Lightning Sprints!
Club History
This organization has been racing across Wisconsin and Illinois for nearly 3 decades – originally known as the Wisconsin Mini Sprint Association (WIMSA) and then from 2004 through 2018 as the Wisconsin Illinois Mini Sprints (WIMS). In 2017, WIMS became sanctioned by the Interstate Racing Association (IRA) and then in 2019 formally changed their name to the IRA Lightning Sprints (ILS). The change was made to align with a more nationally recognized name for this class of car as well as to take full advantage of the exposure/opportunities that the IRA brand provides. Together with the IRA 410 Outlaw Sprints and the Wisconsin wingLESS Series, the ILS completes a trifecta of sprint car classes under the IRA banner that can't be found anywhere else in the region! The ILS is proud to based out of Wilmot Raceway in Wilmot, WI but often travels 25% of their schedule to other tracks across Wisconsin and northern Illinois and supports the IRA 410's and Wisconsin wingLESS whenever possible.
The ILS is a very family oriented, friendly organization. Competitors range from 14 years old into their late 60's. Many drivers have used this class as a stepping stone to move into full sized sprint cars, while others have been perfectly content staying in this class due to its cost effectiveness.
What is a Lightning Sprint?
A Lightning Sprint is a scaled down version of a 410 outlaw sprint car. All the technology is the same, just scaled down. A Lightning Sprint uses a midget sized chassis with 13" wheels and is chain driven by a 1000cc inline 4 cylinder motorcycle engine and is topped off with scaled down nose and top wings. The engines can be fueled by methanol, E85, or gasoline. Several purpose built Lightning Sprint manufactures are out there, but converted midgets have been extremely popular and just as successful.
Lightning Sprints are no doubt the best bang for your buck when it comes to open wheel circle track racing. We turn the fastest lap times of any regular class at Wilmot Raceway and are 2nd only to the IRA 410's when they are in attendance. Used race winning cars can be purchased turnkey for under $10,000 and yearly operating costs are minimal. Typically, the weekly maintenance can be performed in less than 2 hours.