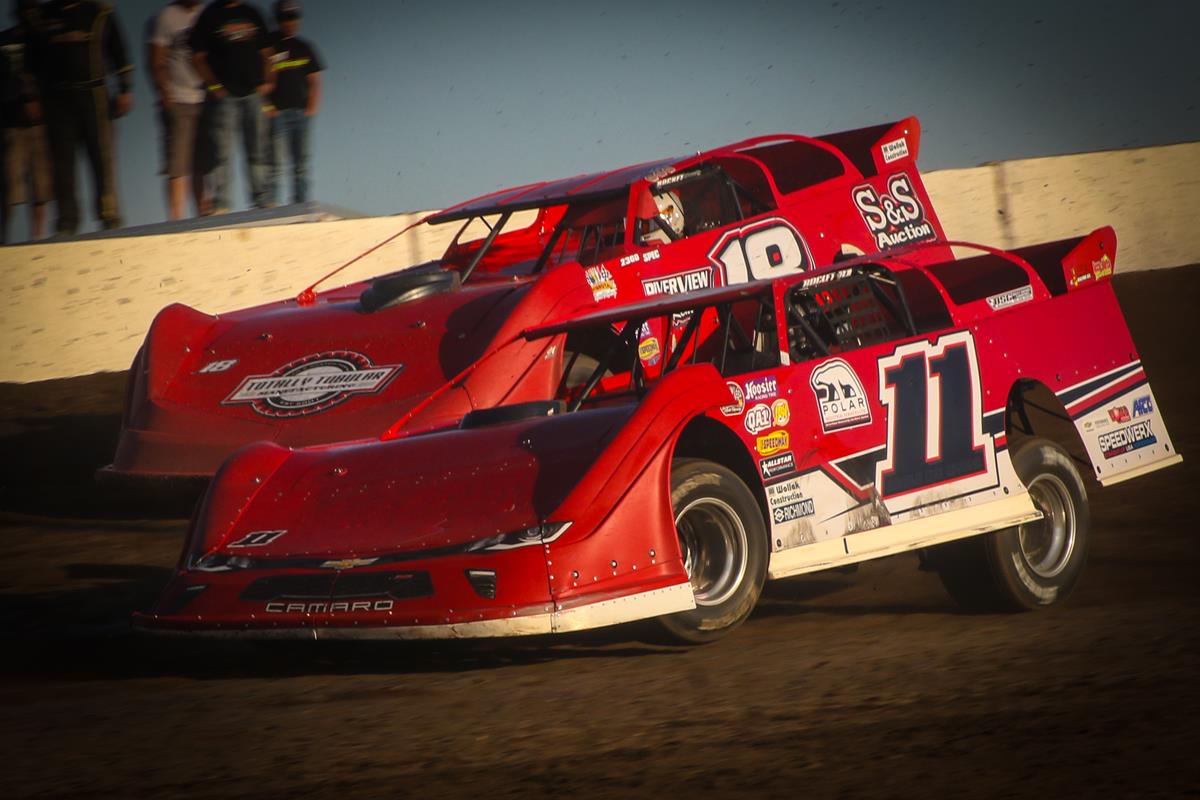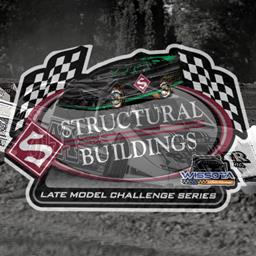 6/17/2018
Wissota Late Model Challenge Series
---
Brown County and Miller Up Next For Wollak Series
Pat Doar of New Richmond, WI is the new point leader after another strong run at Fiesta City Speedway on Friday night. Doar would finish 3rd behind the 37 of Scott Ward and the winner of the event John Kaanta. Kaanta was able to pick up the Out-Pace Racing Products halfway leader award along with the $3,000 top prize. Jake Redetzke was the QA1 Highest Passing Points Award winner as well as the Dirt Track Supply Heat Race #2 Winner. Scott Ward was the Joe Provo Racewear Heat Race #1 Winner and Pat Doar won the Richmond Gear Heat #3. The 71x of Cory Tammen was the recipient of the Speedwerx Hard Charger Award picking up 5 spots in the feature event.
Heading into this weekend's pair of events, Pat Doar leads the series standings with John Kaanta close behind. Ricky Weiss, Marshall Fegers and Steve Laursen make up the rest of the top 5.
On Friday, June 22, the series is back in action as they head to the Brown County Speedway for a $2,000 to win show, then travel to Miller Central Speedway on Saturday, June 23rd for a second $2,000 to win show. These events are both scheduled to begin at 7 PM.
For more information on The Brown County Speedway event please visit www.browncountyspeedway1.com
For more information on the Miller Central Speedway event Please email the track at Dehargens@hur.midco.net
This weekend of racing will mark the halfway point of the 2018 Wollak Construction Late Model Challenge Series presented by QA1. This will be the last visit to South Dakota for the series this season as the series will head East the following week to ABC Raceway on the 29th to finish up the month of June.
Current Series Points
1 Pat Doar 705.00
2 John Kaanta 682.00
3 Ricky Weiss 672.00
4 Marshall Fegers 645.00
5 Steve Laursen 610.00
6 Don Shaw 606.00
7 Jeff Wildung 593.00
8 Rick Hanestad 552.00
9 Cole Schill 549.00
10 Jake Redetzke 544.00
11 Lance Matthees 530.00
12 Blake Swenson 508.00
13 Buddy Hanestad 458.00
14 Ryan Mikkelson 429.00
15 Jeffrey Massingill 417.00
16 Darrell Nelson 359.00
17 Scott Ward 357.00
18 Shane Edginton 357.00
19 Jordan Tollakson 327.00
20 Kent Arment 311.00
---
Submitted By: Callie Sullivan
Back to News