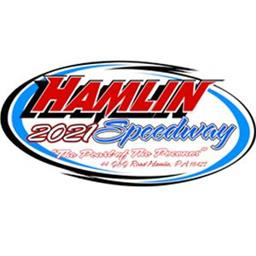 Hamlin Speedway
Hamlin, PA
Track Information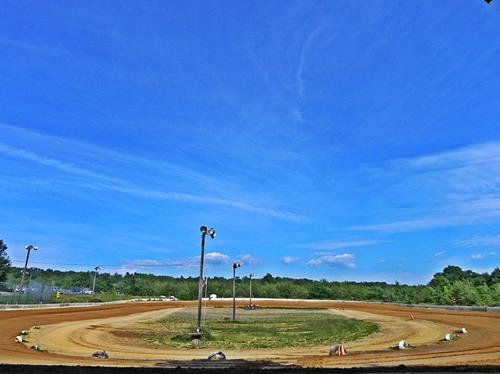 About Us!
Hamlin Speedway, 44 J&J Rd, Hamlin, PA 18427
1/5-mile clay Oval, Racing Every Saturday Night!
Family Friendly, Small Car Dirt Track Racing!
Hamlin Action- Two miles off of Route 590 in Hamlin, PA and nestled in the pristine rolling hills and valleys of the Pocono Mountains, sits the Hamlin Speedway. Excitement abounds at the 1/5th mile semi-banked clay cushioned oval. Come out and join the excitement as Hamlin Speedway is well noted for introducing racing stars to all avenues of the racing community. Affordable, fan friendly, great food and a family atmosphere connects the dots to an evening of fun and exciting racing action. We do sell you the entire seat for admission but once the racing begins, you will only need the edge of it! Racing action on the speedway for ages eight through seventy for the seven divisions of racing, will find the drivers seeking the fast lane to get to the front of the pack and the ultimate winning combination. Three distinct lanes of racing will find some drivers diving low to the baseline, some will keep their hot rods center-lined in the middle of the speedway and none but the brave daring to challenge the outer reaches of the outside racing cushion. You have to be there to believe it! "You ain't seen nothing yet until you come out to witness racing the way it is supposed to be at "The Pearl of the Poconos."
Promoter Info- Hamlin Speedway is promoted by Randy & Denise Smith, Owners of S&S Speedways - Indoor Go-Karts in Stroudsburg, PA.
The Smith Family enters the 2017 racing season for their twelfth year in control of the Hamlin facility. The team resurrected the facility in 2006 after the it was abruptly closed in the middle of the 2005 season. The unparalleled racing action and the great support from the racing community has earmarked just how popular the small car racing has become in recent years. It lends credence to the fact that Hamlin Speedway has become the premier racing stop on Saturday nights to witness side by side racing the way it is meant to be!
Come to Hamlin Speedway & See where the action is at!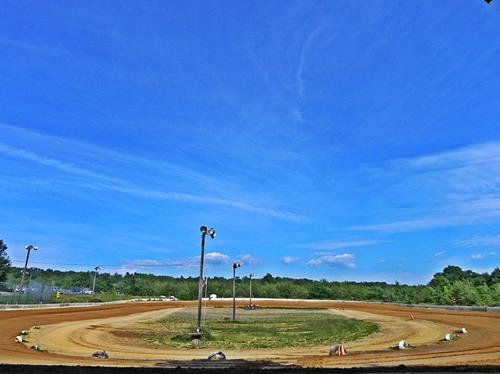 Fan Info
Tents and campers (no hookups)
Small coolers only (no glass)
No ATM on site
No credit card accepted
Grass parking
Grandstand seating
No Wi-Fi available
Family Info
Open family seating
Playground information unavailable
Family restrooms available
Pit Info
Fans not allowed in pits
Concession information unavailable
Electrical information unavailable
Fuel available at the track
MRP Card accepted at the backgate
Pits located outside the track
Dirt pit surface
Tires available at the track