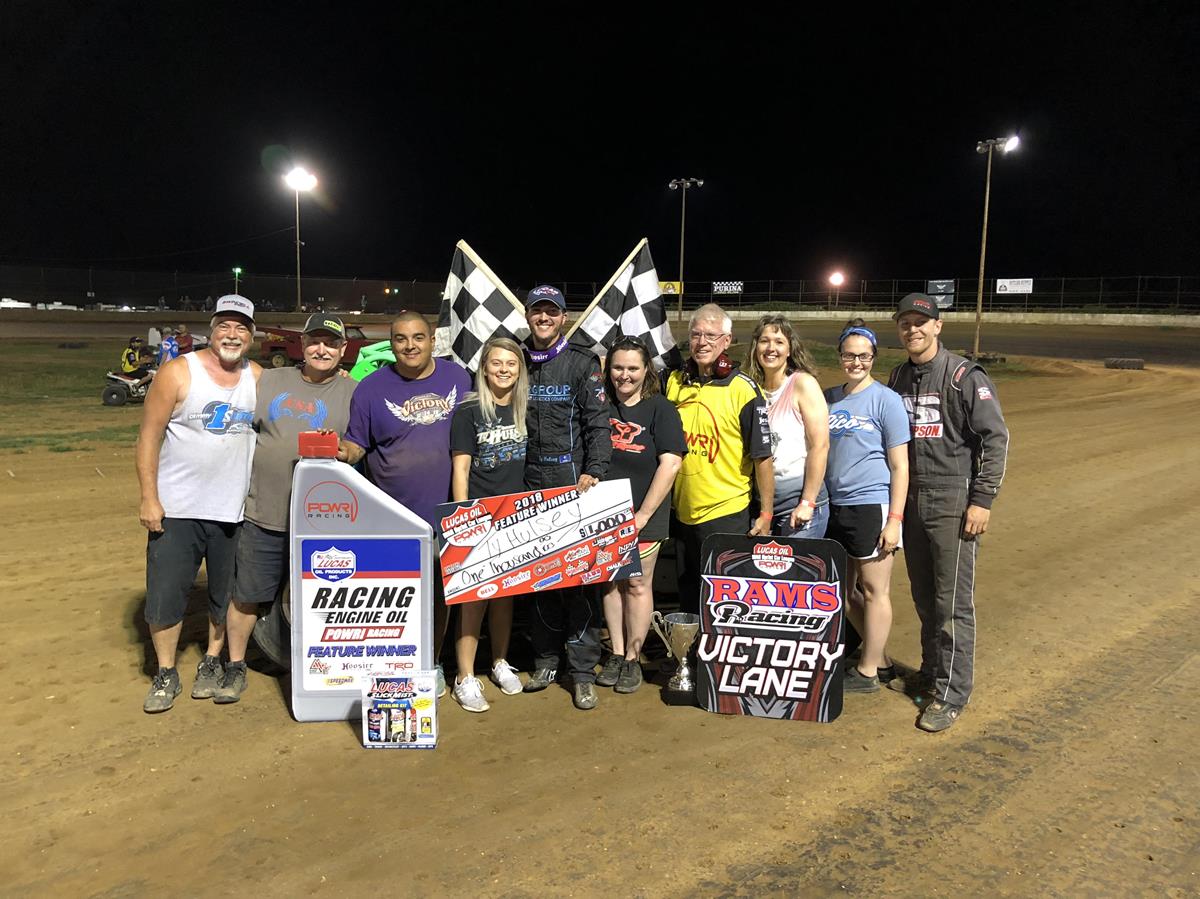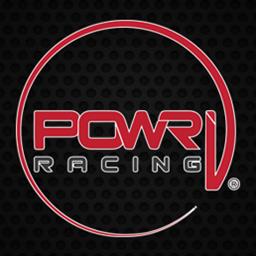 ---
HULSEY HUSTLES TO FIRST WAR SPRINT VICTORY
LEBANON, MO (June 22, 2018) - Taking the top spot from early leader Wesley Smith, Ty Hulsey earned his first career POWRi Lucas Oil WAR Sprint win at Lebanon Midway Speedway on Friday night after starting third.
Smith took command early as he was chased by Hulsey. Smith would lead the first seven laps before Hulsey was able to move by around the outside and take command.
Also moving forward was Joe B. Miller. Miller would work his way past Smith on lap eleven and set his sights on Hulsey. Hulsey was able to withstand a few challenges from Miller when the yellow flag came out with twenty-two laps complete as Slater Helt and Jack Wagner spun to a stop after contact with another competitor. Both drivers would be done for the evening.
On the restart, Hulsey again would take command and it appeared that he was headed for the checkered flag when the yellow would wave again for Todd McVay, who spun in turn one.
Hulsey was again up to the challenge on the restart as he took the Risley Trash Service/ Auto Glass Unlimited XXX with Risley power under the hood to his first ever WAR win. Miller was second in the Matt McGarry Motorsports/McGarry Machine and Welding MRP with Gaerte power. Zach Daum was the Indy Race Parts Hard Charger as he finished third after starting fourteenth in the Daum Crop Insurance/5D Composites DRC with Stanton power. Quinton Benson was fourth as he was followed by Riley Kreisel. Wesley Smith would finish sixth as he was followed by Chris Parkinson. Chance Morton was eighth with Craig Carroll and Pete Palazzolo rounding out the top ten.
The POWRi Lucas Oil WAR Sprints will be in action again on Saturday, June 23 at the Lake Ozark Speedway in Eldon, MO. The previous races there this season have produced two first time winners in Riley Kreisel and Mario Clouser.
POWRi Lucas Oil WAR Sprint League
6/22/18
Midway Speedway - 22 cars
Hinchman Racewear 1st Heat - 8 laps
89-Todd McVay, Grain Valley, MO (2); 2. 65-Chris Parkinson, Gladstone, MO (4); 3. 16-Anthony Nicholson, Millington, TN (1); 4. 93-Steve Mahannah, Springfield, MO (3); 5. 5D-Zach Daum, Pocahontas, IL (5); 6. 22S-Slater Helt, Cactus Flats, MO (6); 7. 8-Jeff Wingate, Centertown, MO (8); 8. 38-Mike Dapra, Knoxville, IA (7)
Bell Helmets 2nd Heat - 8 laps
24H-Ty Hulsey, Owasso, OK (1); 2. 12-Wesley Smith, Nixa, MO (2); 3. 15B-Quinton Benson, Sweet Springs, MO (5); 4. 2H-Luke Howard, Overland Park, KS (4); 5. 70-Pete Palazzolo, Pacific, MO (7); 6. 77-Jack Wagner, Lone Jack, MO (6); 7. 82-Vinny Ward, Warrenton, MO (3)
Schure Built Suspensions 3rd Heat - 8 laps
31-Joe B. Miller, Millersville, MO (4); 2. 7M-Chance Morton, Coweta, OK (1); 3. 90-Riley Kreisel, Warsaw, MO (2); 4. 99-Korey Weyant, Springfield, IL (3); 5. 24C-Craig Carroll, Collinsville, OK (5); 6. 30-Ryan Kent, Blue Springs, MO (6); 7. 41-Brad Wyatt, Kearney, MO (7)
POWRi Lucas Oil WAR Sprints A-Main - 25 laps
24H-Ty Hulsey (3); 2. 31-Joe B. Miller (6); 3. 5D-Zach Daum (14); 4. 15B-Quinton Benson (2); 5. 90-Riley Kreisel ((8); 6. 12-Wesley Smith (1); 7. 65-Chris Parkinson (4); 8. 7M-Chance Morton (7); 9. 24C-Craig Carroll (15); 10. 70-Pete Palazzolo (10); 11. 93-Steve Mahannah (12); 12. 99-Korey Weyant (13); 13. 16-Anthony Nicholson (9); 14. 2H-Luke Howard (11); 15. 30-Ryan Kent (18); 16. 8-Jeff Wingate (19); 17. 82-Vinny Ward (21); 18. 89-Todd McVay (5); 19. 22S-Slater Helt (16)-DNF; 20. 77-Jack Wagner (17)-DNF; 21. 38-Mike Dapra (22)-DNF; DNS:41-Brad Wyatt
---
Article Credit: Brooke Rowden
Back to News