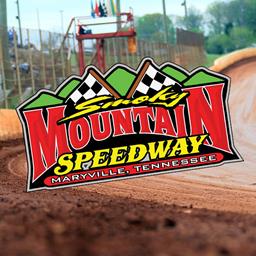 Smoky Mountain Speedway
Maryville, TN
Track Information
General Track information
Coolers:
No Coolers allowed in Grandstands. However Coolers are permitted in Tier Parking.
Carry-In Items:
To ensure the safety of all Guests, carry-in items will may be inspected prior to entrance. Bags, backpacks, purses, etc. larger than 14? x 14? x 14? will not be permitted into the Speedway in accordance with the Smoky Mountain Speedway size requirement.
Medical:
EMT's, Rural Metro Ambulance, and Greenback Fire Department will be available at every Event.
Golf Carts / ATV's/ Pit Bikes:
1 ATVs, Gators, Mules, etc will be allowed per Race Team. Fans are Welcome to bring ATV's, Gators, Mules, Golf Carts in the Pit Area but will be required to pay $20 per vehicle. ABSOLUTELY NO Pit Bikes will be Allowed.
Parking:
All Parking is Free.
Radio:
Portable radios and headsets are permitted in Smoky Mountain Speedway. The public address system can be heard on FM frequency 97.9.
Seating Update:
Fans please remember that chairs will only be allowed on the concrete areas of the grandstands. Small seatbacks and cushions are permitted elsewhere. We ask that fans that are using large chairs use the top rows to prevent blocking others view. If you are wanting a seat on the concrete bleachers please get to the track early. Our stands can withhold large crowds, however, Seating may become limited. Please be courteous to those around you.
Gate Information:
Smoky Mountain Accepts Cash and Checks only
Grandstand Gate is the FIRST Entrance coming From Hwy 411 South to Brick Mill Rd.
Tier Parking/ Camping is the SECOND Entrance
Pit Gate is the THIRD Entrance and is actually Crye Rd.
What is Tier Parking:
Tier Parking is a tailgate atmosphere, where you can park and watch from your vehicle, in the bed of your truck, or in a lawn chair.
Camping:
Dry Camping is Available in the Back of Tier Parking for $20 Plus the price of Tickets.
Over sized Vehicles are also subject to a $20 Fee.
Concessions:
Arrive hungry, SMS offers full concessions at the Grandstand Gate, and Partial Concessions in Tier Parking and in the Pits. Several food vendors will be onsite for each Event (Funnel Cakes, Kettle Korn, and Pork Rinds Weekly)
Fan Info
Tents and campers (no hookups)
No coolers allowed
No ATM on site
No credit card accepted
Grass parking
Grandstand seating
No Wi-Fi available
Family Info
Open family seating
No play area
Family restrooms available
Pit Info
Fans allowed in pits
Pit concessions available
No electricity in the pits
No fuel available at the track
MRP Card not accepted at the backgate
Pits located outside the track
Gravel pit surface
Tires available at the track