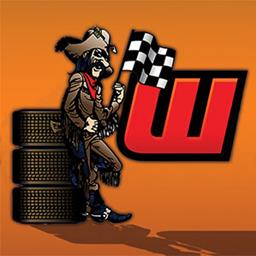 Wythe Raceway
Rural Retreat, VA
Track Information
Saturday Night Excitement April - October, Where Kids are always FREE! Now accepting VISA, Mastercard and Discover. Check our schedule for Special events and pricing.
http://wytheraceway.com/schedule/ Free parking and we also offer Trackside parking. All with easy access to our New restroom, offering a clean and regularly maintained facility for all your needs.
Kid's always FREE and so are their events, We have Kid's Bicycle Races, Bubble Wrap night and The Kid's Goldrush, with 10,000+ coins dropped on the track for their pockets to be filled!
Don't miss our ONE of a kind 4th of July Fireworks. Wythe Raceway has been delivering the best show Virginia has to offer for decades, get there early to beat the crowd.
We have amazing class divisions, each proving worthy of Saturday Night Excitement! Late Model division is our high powered, low profile dirt racer that delivers the High Speed Sideways on dirt racing. Super Street division is a force to be reckoned, these guys have weekly shows like no other, upside down, sideways and sometimes backwards. Open Wheel Modified division is guaranteed to put you on the edge of your seat, these guys all fight for the checkered, start to finish. Pro Mini is definitely pro, these guys are fast and good. This is entertainment at its best! Just when you think you've seen it all, we deliver the goods. Two divisions remain: UCAR, and KCAR. We offer super exciting Kids 12-15 age KCAR front wheel drive class, and these kids can drive! When they hit 16 they graduate to UCAR, amazingly fast front wheel drive racecars. Don't miss the Excitement.
Track phone 276-686-4261
Exit 60 Rural Retreat, VA
GPS - 164 Race Track Rd, Rural Retreat, Virginia 24368
Fan Info
Tents and campers (no hookups)
Small coolers only (no glass)
ATM on site
VISA and MasterCard accepted
Gravel parking
Grandstand seating
No Wi-Fi available
Family Info
Open family seating
Free play area
Family restrooms available
Pit Info
Fans allowed in pits
Pit concessions available
No electricity in the pits
Fuel available at the track
Check-in information unavailable
Pits located inside the track
Dirt pit surface
Tires available at the track