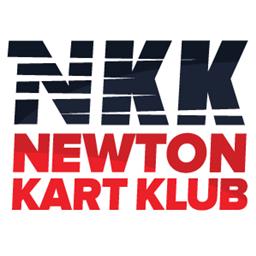 Newton Kart Klub
Newton, IA
Track Information
The Newton Kart Klub (NKK) was established in 1969. We have been at our present location since 1974. The track is 1/6 mile, semi-banked dirt surface. The soil is black gumbo and is not abrasive to tires. We race just about every Saturday in the summer with 5 races being double shows with the Adrenaline Series. Our kart counts average 120 karts of both Outlaw and Flat Karts.
About the Newton Kart Klub
Newton Kart Klub is a family owned business owned by Wes Stierwalt and ran by Josh Ryther. Ed & Dixie Peterson started The Klub in 1974. Ed Peterson is no longer with us but his dreams and visions of providing a fast, fun, competitive, family oriented sport still remain our focus today. It is our mission to provide kart racing available to as many participants as possible and to accommodate racers from different sanctioning bodies and still provide equal opportunity to all who participate. Our staff is courteous & professional and will always be working hard to improve in all aspects of our race program to create a SAFE, FAIR and FAMILY ORIENTED racing environment.
Thanks,
Josh Ryther and the NKK Team
Directions to the Newton Kart Klub
Directions to Newton Kart Klub located in Newton, Iowa.
Track is located at 2801 E. 5th St. South about 1 mile south of Newton High School on E. 5th St. South, 1/2 mile south of I-80.
From I-80 exit 164 take Highway 14 going south of I-80, go to S. 44th Ave. W. and turn left (black top road).
Take this road until you reach S. 5th Ave. E. and turn left. The track will be on the left side of the road.
From I-80 exit 168 take Beltline (Iowa Speedway Dr now) north. Go to 13th Ave and turn (veer) left and follow to E 5th St and go left approx 1 mile
Fan Info
Tents and campers (with hookups)
All coolers allowed (no glass)
No ATM on site
All major credit cards accepted
Grass parking
Grandstand seating
No Wi-Fi available
Family Info
Open family seating
No play area
Family restrooms available
Pit Info
Fans allowed in pits
Pit concessions available
Pit electricity available for purchase
No fuel available at the track
Check-in information unavailable
Pits located outside the track
Gravel pit surface
Tires available at the track