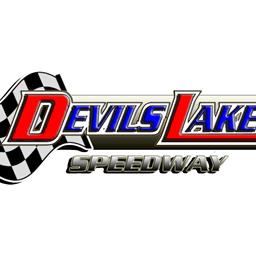 Devils Lake Speedway
Crary, ND
Track Information
Nikki
Having been the Track Announcer for almost 10 years, it becomes more of a joy every year watching drivers, crew, family and friends attend shows at the Speedway.
Watching the young drivers progress into new classes and veteran drivers set the pace to fast dirt track racing and reach their goals, and fulfill "star" studded ambitions.
After 35 years in racing, I have watched some of the best, and we have just the ticket for BIG SHOWS and great racing right here at the Devils Lake Speedway.
Track Announcer
Devils Lake Speedway Track Announcer-Nikki Nichole
Fan Info
Camping information unavailable
Cooler information unavailable
ATM information unavailable
Payment information unavailable
Parking information unavailable
Seating information unavailable
WiFi information unavailable
Family Info
Family seating information unavailable
Playground information unavailable
Restroom information unavailable
Pit Info
Pit access information unavailable
Concession information unavailable
Electrical information unavailable
Fuel information unavailable
Check-in information unavailable
Placement information unavailable
Surface information unavailable
Tire information unavailable