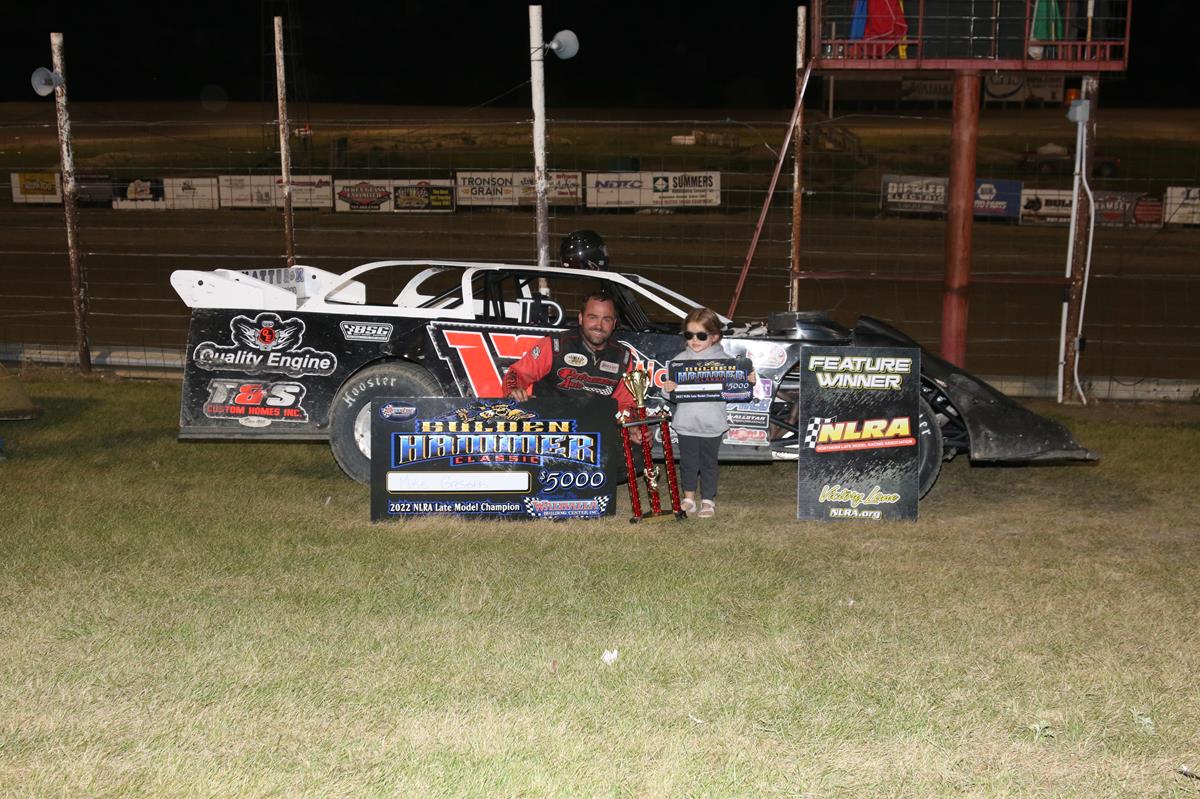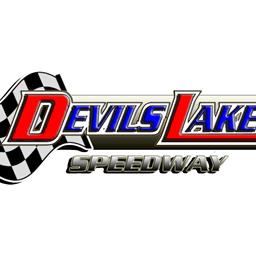 8/21/2022
Devils Lake Speedway
---
Greseth wins the 2022 5k to Win NLRA Golden Hammer
Greseth wins the 2022 NLRA Golden Hammer 
While the young Tate Bullis is on vacation. He handed the keys to veteran driver Stoney Kruk of Langdon ND in the purestock division. The 2 veteran drivers Joe Armstrong of Crary ND and Stoney Kruk drew up front where they duked it out for the heat race. Kruk ended up with the heat win with Armstrong finishing second. Armstrong started 4th in the feature with Kruk starting pole. Kruk managed to hold off Armstrong with the presents of lap traffic. Kruk was able to take the inside line where Armstrong was forced to choke up to make the pass on the lapped car. Daniel Bromstad of Luverne ND finished 3rd. Alexander Farr of Landmark MB finished 4th with Mikara Johanson of Edmore ND finishing 5th. 
Jeremy Wetzel of Mandan was the impromptu run what ya brung Trophy Class winner as the trophy class was not suppose to be on the schedule but there was enough interest in the pits to make it happen. 
Myles Tomlinson of Turtle Lake ND and Jeremy Lizakowski of Veseleyville ND were Heat Winners in the Western Renegade Non-Wing Sprint Series. Young gun Adam Sobolik of Grand Forks ND added another win to the win column in the Feature. With Lizakowski and Tomlinson trying to chase him town. Tee Young of Devils Lake was the series Hard Charger again moving up 5 positions. 
In the Wissota Street Stock division Greg Jose of Grand Forks ND and Ryne Uhrich were heat winners. Stoney Kruk of Langdon showed the young guns exactly why he is called the Legend as he had his hands full come feature time. Trey Hess of Grand Forks tried everything he had to get around the 53 year old Stoney Kruk. Even gave him a few howdy duties. But it didn't phase the veteran driver Stoney Kruk. Then in the closing laps Daniel Aberle of Finley ND comes into contention with the 2nd place car of Trey Hess. The 3 car battle for 1st came out with Kruk taking the checkered flag with Hess finishing 2nd and Aberle 3rd. Greg Jose finished 4th and Drew Peterson of Langdon finishing 5th. 
Brody Troftgruben of Grand Forks, Mitch Johnson of Horace, Cole Schill of Hawley, Mike Greseth of Harwood were all Heat winners. Jason Strand of Portland ND drew the pole position for the 40 lap feature in the redraw. Come the start of the race Shane Edginton of East St. Paul MB took an early lead but was forced to retire for mechanical reasons. Mike Greseth took the lead in short order and had a lap for lap battle with Jason Strand nipping on his heels. Between corner 1 and 2 Jason Strand went a tish too high, Causing him to lose several positions towards the end of the race. Joey Pederson of East Grand Forks and Aaron Turnbull of Estevan SK then stuck themselves in the battle trying to catch Greseth. Greseth would come out on top with the $5,000 Walhalla Building Center Golden Hammer payday. With Joey Pederson taking second. Aaron Turnbull finishing 3rd. Brody Troftgruben finishing 4th with Brad Seng of Grand Forks rounding out the Top 5. 
The Devils Lake Speedway has 3 more shows on the schedule. Back to school night is this Saturday August 27th. All kids 12 and under will be free Grand Stand Admission. Labor Day weekend is set to be a big 2 day show. With already over 40 non wing spring cars pre registered for the North Dakota Non Wing Nationals. Plus Saturday Night will be Track Championship Night and Sunday will be the Points Championship Night. Sponsored by Brekke Aviation.
---
Article Credit: Heather MacDonald
Article Media
Back to News