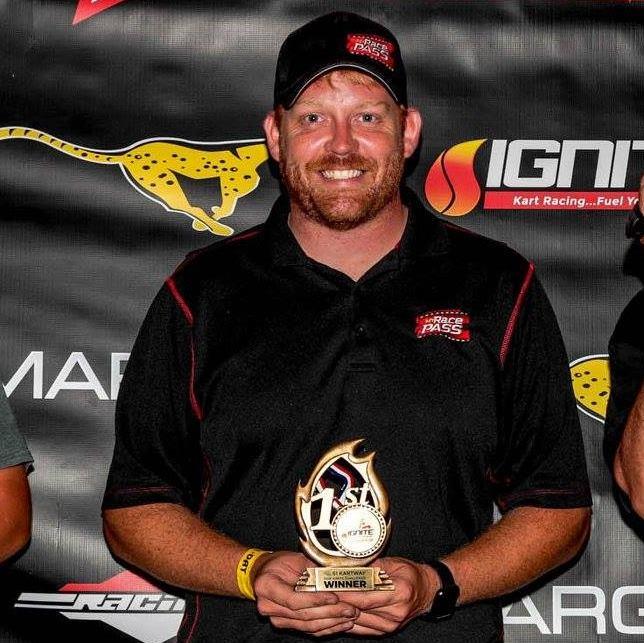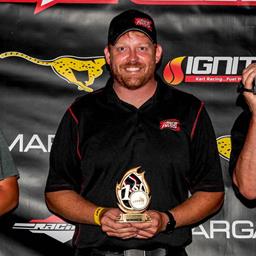 ---
Josh Holt Conquers the Margay Ignite Heavy Championship
MyRacePass - Lincoln, NE (Jan 31st, 2019) - Josh Holt, currently residing in Lincoln, Nebraska, and Co-Founder of MyRacePass goes into this weekend to take ownership of the 2018 Margay Ignite Challenge Ignite Heavy Championship Trophy at the Annual Margay Ignite Champions Banquet located at Gateway Motorplex in St. Louis, MO.
"You know.. I've been racing on and off for nearly 30 years and my main goal this year was to lock down a championship," says Josh Holt, driver of the Longacre Racing Products, MyRacePass, Margay Ignite #16v. "I haven't done that before, and to be able to cross that off my list is pretty special!"
The 2019 Season will be starting very soon as the #TeamMRP pair of Josh Holt and Ross VanEck will be heading to Circuit of the America's (COTA) towards the end of February.
Holt would like to thank Longacre Racing Products, MyRacePass, EMI, AFCO, Speedway Motors, Hinchman Indy, SPEED SPORT, K1 Racegear, and Rod End Supply for the great partnerships.
View Josh Holt's apparel at www.JoshHoltApparel.com and be sure to check out his website at www.JoshHoltRacing.com. Follow him on Twitter at /HoltRacing and via Facebook at /JoshHoltRacing.
#Partner Spotlight | MyRacePass
MyRacePass strives to produce the most data packed motorsports network in the world and continues to keep the strong name throughout their industry due to their superior product and excellent customer service. From a series director of the largest racing organization in the world to a weekly race fan, MyRacePass has a service and product for you. MyRacePass specializes in Driver/Team Websites, Track Websites, Business Websites, Print Media Marketing, Driver and Team Hero Cards, Online Ticket Sales and Single-Order Apparel. Based out of Lincoln, Nebraska, MyRacePass is the leader in the Motorsports Website Development.
#GetTheApp
www.MyRacePass.com/app
Back to News