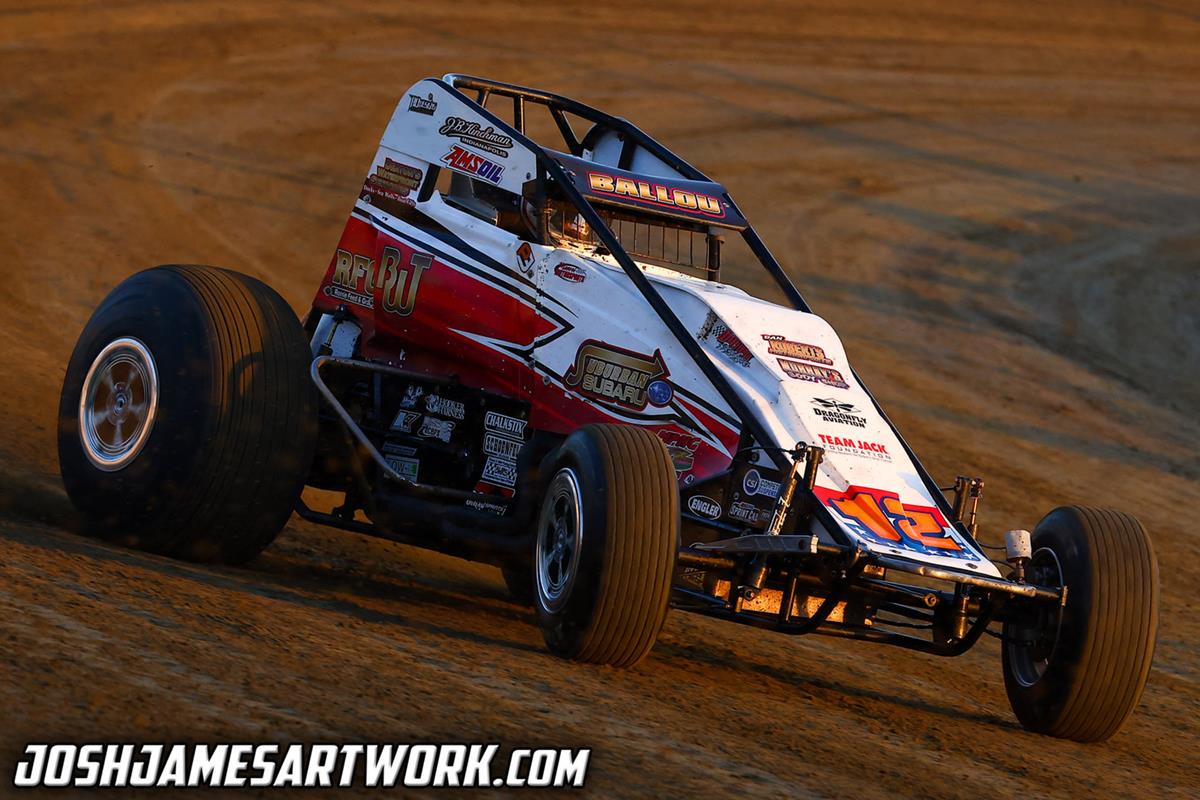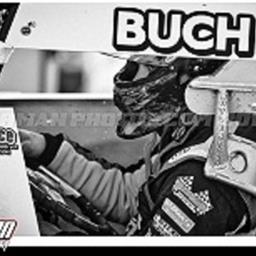 ---
Robert Ballou Makes History During Season Opening Trip to Florida
PETERSEN MEDIA: Making the annual voyage to Florida to get his season underway, Robert Ballou had a special trip in 2022. Though it would be mired with a bit of bad luck at times, Ballou would still make a bit of noise as he became the new Xtreme Outlaw Series' first ever fast qualifier and started his 400th career USAC National Sprint Car start.
"I worked hard all offseason to take my program to the next level and we showed up in Florida and had a ton of speed at both Volusia Speedway Park, and Bubba Raceway Park," Robert Ballou said. "Our trip got off to a good start with the new Xtreme Outlaw Series, but in USAC action I felt like I had a bullseye on my car. We still had speed, but we had some tough luck."
Checking in at Volusia Speedway Park for two nights of racing action, Ballou made a bit of history last Monday night as he became the series' first ever fast qualifier aboard his Suburban Subaru/Deaton's Waterfront Service/Rossie Feed and Grain backed No. 12 machine.
With the series inverting the four fastest qualifiers in each heat race/qualifying group, the Rocklin, CA native would line up on the outside of the second row of his heat race but wouldn't be there long as he made a daring move through the middle in turns one and two to grab the lead.
Earning high point honors for the night, Ballou would pull the inversion pill for the feature event and ended up with the six putting him the outside of the third row for the inaugural feature event.
On an extremely slick racing surface that was massaged prior to the feature event Ballou would battle inside the Top-Five much of the race. A late run saw him make a bid for a spot on the podium, however an untimely caution would negate his progress and the ensuing restart saw him slip back to fifth which is where he would finish.
The final night at VSP got off to another good start for 'The Madman', as he timed in third fastest in his qualifying group before settling for second in his heat race on this night.
Lining up eighth on the starting grid for the $10,000 to win feature, Ballou would again work his way forward against a very stout field of cars. Racing into the Top-Five late, Ballou capped his DIRTcar Nationals off with a fourth place finish as the focus then shifted to opening up his 2022 USAC campaign.
Making the trip over to Ocala, FL, Ballou would draw late for opening night, and it resulted in him timing in 19th fastest in time trials. Turning in an impressive heat race performance, Ballou would pick up the win and solidified the eighth starting position in the Winter Dirt Games' opening night feature.
On another extremely slick racing surface, Ballou would work his way towards the top-five again. However, with bad luck greeting in at Bubba Raceway Park, a car would get out of shape in front of Ballou, and it would result in him making contact and coming to a stop.
Forced to the back of the pack, Ballou would end up finishing 18th.
Friday night, the California native would get off to a much better start as he timed in second fastest amongst the 43-car field, but beyond that it would be a tough night.
Finishing seventh in his heat race, Ballou would be forced into the B Main. In the B, Ballou would have a big run down the backstretch, however contact with another car would ensue and it resulted in Ballou taking a nasty ride which ended his 'B' and forced his team into a mad dash to get a spare car down and utilize their provisional.
By way of the provisional, Ballou was able to make a little more history as he took the green flag for the 400th time in his career in a USAC National Sprint Car event. After the green, Ballou continued to show speed in his secondary car as he began carving his way through the field and neared the Top-10.
Victim of circumstance, Ballou would find himself caught up in another incident and it would essentially end his night after he attempted to restart.
With Saturday night dictated by event points, Ballou would kick his night off with a fifth-place finish in his qualifier, which forced him into a 'B'.
In the 'B', Ballou would handle business as he raced his way to the win and earned a spot in the Winter Games finale as he rolled off the starting grid from the 18th starting spot.
Continuing to show that speed that was on showcase all week long at both venues, Ballou had his elbows up as he worked his way forward against the stout field. When the dust settled on the 35-lap feature, Ballou picked up 10 positions as he brought home an eighth-place finish.
"I had really high hopes for the weekend at BRP after the speed we showed at Volusia, but we just didn't have any luck on our side," Ballou said. "I am fortunate that I had a great group of people with me, who kept us going, and even though we had bad luck, I am really excited for what we showcased and am looking forward for the season to really get going here in a couple of weeks."
Robert Ballou would like to thank Suburban Subaru, Deaton's Waterfront Service, Rossie Feed and Grain, Berks Western Telecom, Inc., Dan Roberts Motorsports, Dragonfly Aviation, Hinchman Indy, Don Ott Racing Engines, Manvel Motorsports, CSI Shocks, Walker Performance Filtration, Amsoil Inc, Murray's Body Shop, Pacific Grass and Turf, MPHG Promotions Inc, Team Jack Foundation, Olson Custom Design, Konnected Clothing, Hooker Harness, Indy Race Parts, Hoosier Tire, Schoenfeld Headers, ISC Racers Tape, Chalk Racing Products, Keizer Aluminum Wheels, Saldana Racing Products, Moose Blocks, Inc., AO Designs, and Arai Helmets for their support.
ON TAP: Robert Ballou is set to return to action in Indiana on March 19th at Paragon Speedway for the No Way Out 40.
BY THE NUMBERS: Starts-5, Wins- 0, Top 5's- 2, Top-10's- 3
STAY CONNECTED: Stay up to speed with 'The Mad Man' by following him on Twitter @RoberBallou81, liking https://www.facebook.com/robertballoumotorsports/, or by clicking over to www.balloumotorsports.com.
PETERSEN MEDIA: Petersen Media is a promotional company that can handle your public relations, marketing, and any other promotional needs. Petersen Media utilizes multiple tactics to help you reach your intended audience, and boost awareness.
For more information contact sales@petersenmediainc.com, by phone at 916-342-3424,visit http://www.petersenmediainc.com, http://www.facebook.com/PetersenMedia, or follow http://www.twitter.com/petersen_media.
---
Article Credit: Petersen Media
Submitted By: Brittney Johnson
Back to News