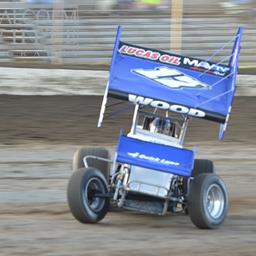 Cole Wood
Auburn, CA
Driver Information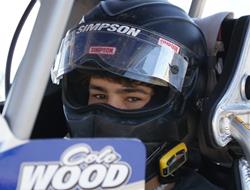 Up Close with Cole Wood
Cole Wood started racing Quarter Midgets at the young age of 7. He won the first race he competed in and won in every class he contested. He raced in more than 15 states across the U.S., winning many races as well as nailing down 15 Fast Time Track Records in the Quarter Midget.
From Quarter Midgets, Cole went into Mini-Sprints and won a Track Championship his Rookie Season. Racing across 10 states, Cole won over 15 Main Events. Following the Mini-Sprints, Cole hot lapped a Sprint Car for the first time when he was only 14 years old in 2008. The following year, he began racing 305 sprint cars and he even won his very first heat race!
In 2009, young Cole campaigned a full-sized midget throughout the season. With numerous heat race wins and 1 feature win, he was able to conquer 4th in Points and the Rookie of the Year Honors in the Rocky Mountain Midget Association.
Cole raced a full-sized 360 Winged Sprint Car starting in 2012. He competed with the ASCS National Tour full time in 2013, when he earned the Rookie of the Year Award.
This year, Cole relocated to Grain Valley, Mo., to share a shop with veteran Brian Brown. Cole will travel as much as possible, gaining the necessary experience to eventually move up in his very bright racing future. With the success he has had in the past with all the other types of cars he has had a hold of the wheel in, it is certain that this young star will be standing on the top of a podium at a track near you!
Recommendations
No recommendation information