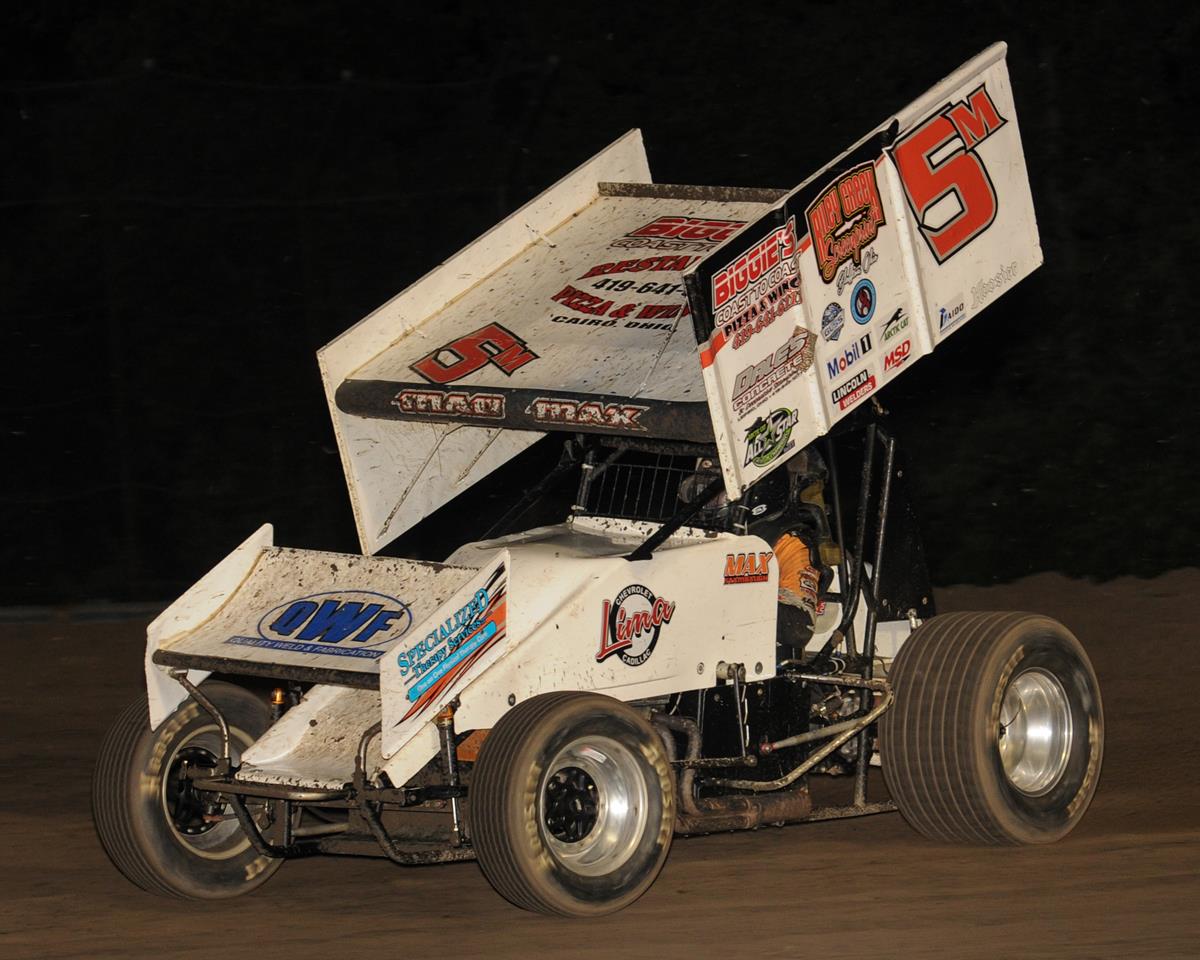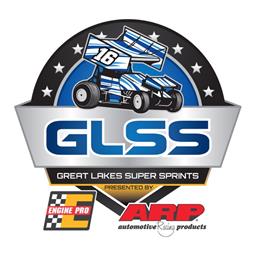 6/8/2018
Great Lakes Super Sprints
---
MAD MAX #ONTHEGAS AT GAS CITY
Gas City, IN – "Mad Max" Stambaugh (Elida, OH), takes the checkered flag for his first feature win with the Great Lakes Super Sprints this year at Gas City I-69 Speedway Friday night in front of a great and appreciative crowd.
A 28-minute downpour that included a little hail during the 3rd group of GLSS qualifying, caused the first race to be delayed for about two hours. However, the track management and crew put in a tremendous effort to get the quarter-mile dirt track back in shape. The teams, push truck drivers, rescue workers and the great Gas City fans were patient through it all, and their reward was a whale of a show featuring over 100 race cars in four divisions.
Dustin Daggett of Portland, MI, led every lap of the first GLSS feature ever held at Gas City except for the lap that ultimately counted. Going into turn 2 of the final lap of the feature, he got held up by lapped traffic, which allowed Stambaugh to shoot down low and around Daggett. Coming out of turn 4 with Daggett high and Stambaugh low, they split a lapped car at the finish, giving Stambaugh a 0.108 second margin of victory over Daggett.
Jared Horstman (Cloverdale, OH) placed third; Randy Hannagan, (Pittsboro, IN), was fourth, and Andrew Scheid (Sparta, MI) rounded out the top five.
An unusual situation took place early on with 4 drivers flipping in 4 different individual accidents and bringing out the red flag each time in the A-Main. Luckily all climbed out of their twisted cars under their own power.
Those landing on their top wing, upside down, included Nick Hull (South Whitley, IN) (Turn 1 on the initial start); Devon Dobie of Wapakoneta, OH. (Turn 2 on the second attempt to start); Phil Gressman of Helena, Ohio (between Turns 3 and 4 with 2 down), and Brett Mann of Goshen, IN (who was fourth when he flipped between Turns 3 and 4 with seven laps down).
Daggett survived all those restarts plus another one after Chase Ridenour of Perry, Mich. brought out a yellow when he stopped high in Turn 3 after doing a wheelie down the back stretch. But lapped traffic in the final turn on the final lap allowed Stambaugh, the polesitter, to take the top honors from the field of 32 GLSS cars.
In Heat Race action, the first 4 heat races and the B-Main were all ran with no cautions…green flag to checker. Here is a quick summary of the results.
Horstman won the Kistler Engine Heat Race 1 with Brandon Long (Kokomo, IN), Dobie and Danny Sams III taking the remaining four spots to transfer to the A-Main.
The Campbell Performance Heat Race #2 was won by Hud Horton (Germantown, OH). The Hoosier Rocket, Brett Mann took second with Hannagan and Phil Gressman (Helena, OH) grabbing the last two transfer spots.
Joe "Dirt" Geibe walked away with the Kistler Racing Parts Heat Race #3. Trying to chase down Geibe was "Kid Rocket" Ridenour for second and Andrew "Drew" Scheid and Joe Swanson (Etna Green, IN) rounding out the last 2 transfer spots.
Winning the Specialty Fuels Heat Race #4, Daggett held off Stambaugh for the 2 redraw spots, and Linden Jones (Edwardsburg, MI) and Hull take the remaining 2 transfer spots to the A-Main.
From the B-Main, Danny "D3" Sams III earned his ticket to the Feature. Also transferring were Gressman, Noah Dunlap (Wapakoneta, OH) and Danny Smith (Chillicothe, OH)
Our Engler Machine and Tool Hard Charger for the night was Gregg Dalman (Bellevue, MI), moving up 8 spots. Danny Sams III also moved up 8 spots, however Sams finished behind Dalman, giving Dalman the award for the night.
A big Thank you to the track crew at Gas City I-69 Speedway for getting the track raceable for us to get our racing in. Also thank you to all the cars that went out to pack the track to get our heat races in and last but not least, thank you to the great fans who stuck out the hail and rains.
For full race results and points, go to our website at www.greatlakessupersprints.com and be sure to follow us on Twitter and Facebook.
Our next race weekend will be at I-96 Speedway near Lake Odessa, MI and Thunderbird, (Muskegon, MI) on Friday, June 15th and Saturday June 16th respectively.
---
Article Credit: Barry M. Marlow
Submitted By: Barry Marlow
Article Media
Back to News