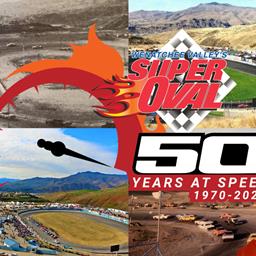 Spooky Clash: Moses Lake Karting
Below is information and rules for each division. Drivers must pre-register for each division they run in. The cost is $35 per registration. It will be $10 for Pit Pass day of event Cash Only. All Covid restrictions must be followed.
Kart Rules:
We made these rules to be inclusive of both Monroe & Spokane Area Karts.
Must have full face Helmet, Neck collar, Eye protection, high top shoes and a race jacket or thick abrasive jacket.(No Hoodies Allowed)
Must have your Number Cleary displayed on your Kart.
Large Pit Area first come first serve on stalls. No Driving Karts in the pit area only in staging area.
All karts can be treaded or slicks except stage one is slick only
Questions regarding registration contact Jeremy Anders jeremy@wvso.com 509-884-8592. The MRP will require you to input 4 separate Kart numbers to complete the registration.
1/4 Midget Stock Honda 120 Stock Rookie

8 entries

1/4 Midget Open Motor Class

5 entries

Jr Karts Ages 5-15

15 entries

Stage 2/3 4 Cycle

13 entries

KT 100 Heavy

11 entries

KT 100 Light

6 entries

Sealed Predator(Spokane Rules)

18 entries

Box/Stage 1 Clone/Predator

17 entries

Open/Modified Kart

18 entries

Kid Karts Dirt

4 entries