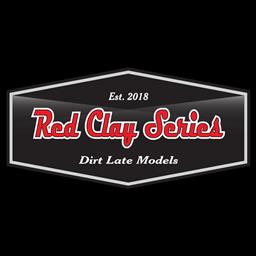 Red Clay Series
Series Information
Red Clay Series 602 Late Models (further known as "the series") Mission Statement
This series is giving back to the average racer - the guy/girl that works 40-60 hours a week then comes home and works till the wee hours of the morning on their racecar. The series has a better payout than the average "Big" race, with 4 of the 5 races paying $1500 to the winner and a total purse payout of $6000. The 5th race will pay $2000 to the winner and have a total payout of $8000. The series will utilize the GM crate 602 engine and have limitations on shocks in an effort to keep the cost down and affordable for the average racer. As former racers and family members of racers we understand trying to race on a budget and racing smart in regards to money.
We put on a race October 21, 2017 at Hollis Speedway with a similar payout and had outstanding results. They average car count and attendance doubled for this race. Drivers from Florida, Arkansas and Georgia, to Heflin Alabama were in attendance for this event. With the results and amounts of positive feedback, we decided that this class needs a local series to provide competitive racing with a nice payout. We are also going to put a small points fund together for the top 10 (that race all five (5) races) in points.
As we progress with this series we would like to grow to eight (8) maybe ten (10) races and stay in the Alabama, Georgia and Tennessee area. We believe that if we keep the travel to less than 3 hours of drive time it will encourage racers to commit to running the entire series. With a continued focus on the racers and their needs as hard workings Americans, we will be the best series for the working man/woman..