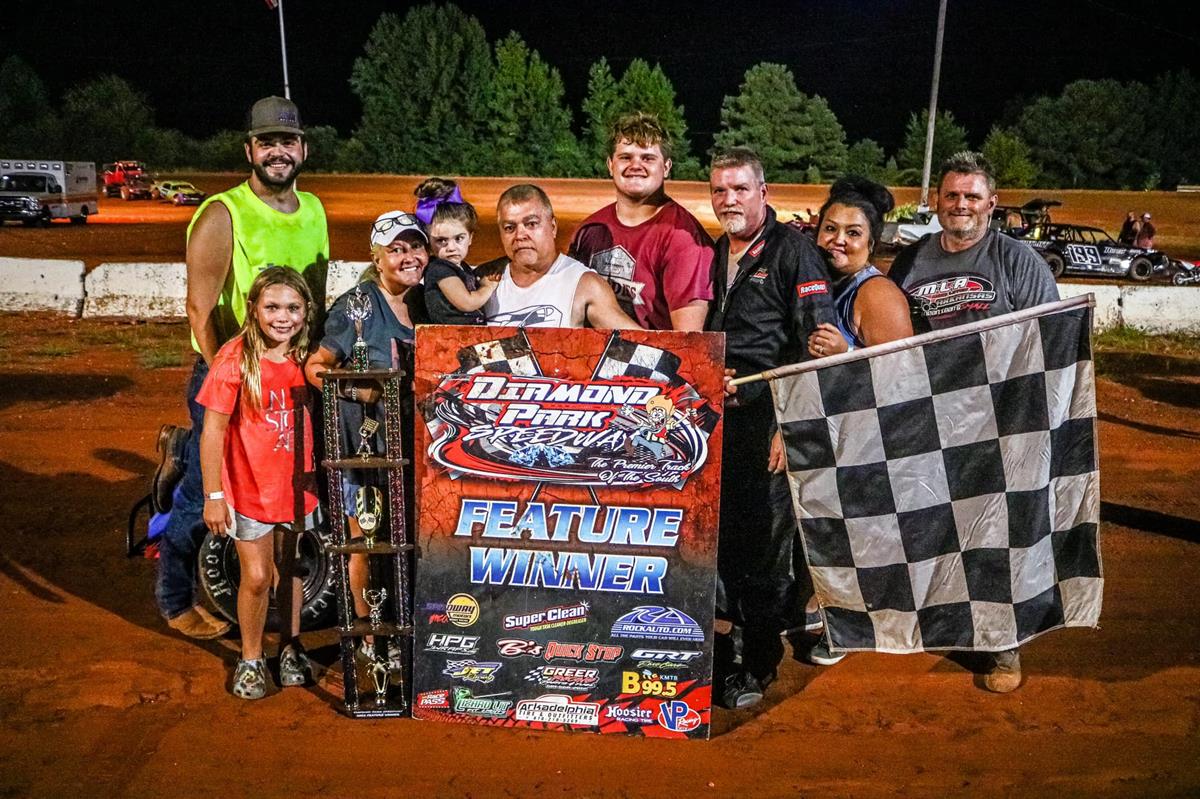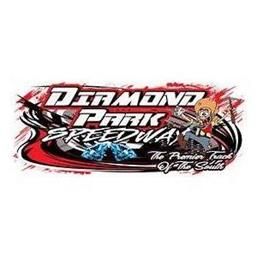 7/25/2022
Diamond Park Speedway
---
McCollett paces field at Diamond Park
(MURFREESBORO, AR) July 23, 2022 - One could say that Paul McCollett is a man on a mission, and that would be 100% accurate. McCollett recorded his second win in as many weeks at #ThePark in dominating fashion. Racing in honor of his son, Caleb, the elder McCollett has had a season of many ups and a few downs.
Saturday night though, it was about as high as one could get. McCollett started on the back of his heat which was filled with 4 of the top (10) from Arkansas standings and the current Texas State IMCA point leader, and he marched through the field and on lap (9) took the lead from Steve Sweere and found a face full of checkers one lap later for his efforts.
That performance would land him on the pole for the (20) lap A Main paying $1,000 to win and $200 to start. To his outside would be Jace Reid, who is currently leading the Diamond Park and Arkansas state standings and ranked 6th in the country. Row two was where Justin Hughes and Blake Wilson would roll off. Reid and Hughes both had similar dominating performances in their heats and Wilson took the checkers in the fourth heat.
At the drop of the green flag McCollett wasted no time in his Pest Plus/JTGC Enterprises/Suzuki/Sidewinder and during the first (13) circuits had amassed a 2.34 second lead over second place running Hughes until the first caution of the event came out for a single car spin.
After a few attempts at a restart, racing got back underway and again McCollett wasted no time trying to extend his lead over Hughes and his Tribal Cornhole/Suzuki/Sidewinder, a hard charging #KO Chad Kirkpatrick in his Golden Needle Monogramming/Suzuki/Edge Racing Chassis, Texas powerhouse #41 Willie Veach, Jr., and McCollet's fellow RCM Racing teammate, James 'Big Daddy' Rollins, who had advanced (7) spots from his 12th starting position.
At the lap (20) checkers they would remain McCollett, Hughes, Kirkpatrick, Veach, Jr., and Rollins.
Sixth through tenth went to Dubberly, LA driver #327 Andrew Lincoln, #78J JJ Borden of Hensley, #14 Chris Tucker from Sheridan, #L13 Kenny Johnson of Little Rock and #39 of Steve Sweere from North Little Rock.
For more information about Diamond Park Speedway you can find them online at www.DPSDirt.com or follow them on Facebook using @DiamondParkSpeedway
Photo credits: Chaz Brzeski
IMCA Mod Lite 30 Entries
A Feature 1 20 Laps | 00:18:47.701
94KB-Paul McCollett[1]; 2. 2C-Justin Hughes[3]; 3. KO-Chad Kirkpatrick[5]; 4. 41-William Veach, Jr.[7]; 5. 94K-James Rollins[12]; 6. 327-Andrew Lincoln[8]; 7. 78J-JJ Borden[13]; 8. 14-Chris Tucker[16]; 9. L13-Kenneth Johnson[9]; 10. 39-Steve Sweere[10]; 11. 6X-Kyle Berry[19]; 12. 41JR-Joe Butler Jr[20]; 13. 74PK-Paul Alban[11]; 14. 56B-Cameron Beene[18]; 15. 22-Bobby Hill[15]; 16. (DNF) G0-Bobby Garth[17]; 17. (DNF) 005-Boogie Krajca[6]; 18. (DNF) 9B-Barry Nolan[14]; 19. (DNF) 45-Jace Reid[2]; 20. (DNF) 18-Blake Wilson[4]
B Feature 1 12 Laps | 00:04:30.000
G0-Bobby Garth[4]; 2. 56B-Cameron Beene[1]; 3. 6X-Kyle Berry[2]; 4. 41JR-Joe Butler Jr[6]; 5. 916-Grant Rollins[3]; 6. 28-Dylan Hollingshead[14]; 7. 87M-Dalton Hill[5]; 8. 90-Justin Uchtman[11]; 9. 3X-Skyler Starr[12]; 10. 20-David Heard[8]; 11. (DNF) 7-Brock Byers[10]; 12. (DNF) 1F-Fisher Tucker[7]; 13. (DNS) 41C-Eddie Craft; 14. (DNS) 55-Tryan Starr
Heat 1 10 Laps | 00:03:18.000
94KB-Paul McCollett[8]; 2. KO-Chad Kirkpatrick[3]; 3. 39-Steve Sweere[2]; 4. 78J-JJ Borden[5]; 5. 6X-Kyle Berry[4]; 6. 87M-Dalton Hill[7]; 7. 7-Brock Byers[6]; 8. (DNF) 28-Dylan Hollingshead[1]
Heat 2 10 Laps | 00:05:43.000
45-Jace Reid[6]; 2. 327-Andrew Lincoln[1]; 3. 94K-James Rollins[3]; 4. 14-Chris Tucker[4]; 5. G0-Bobby Garth[5]; 6. 41JR-Joe Butler Jr[7]; 7. 41C-Eddie Craft[2]; 8. (DNF) 3X-Skyler Starr[8]
Heat 3 10 Laps | 00:03:19.000
2C-Justin Hughes[4]; 2. L13-Kenneth Johnson[1]; 3. 74PK-Paul Alban[2]; 4. 22-Bobby Hill[3]; 5. 56B-Cameron Beene[6]; 6. 1F-Fisher Tucker[5]; 7. (DNF) 55-Tryan Starr[7]
Heat 4 10 Laps | 00:03:50.000
18-Blake Wilson[1]; 2. 005-Boogie Krajca[3]; 3. 41-William Veach, Jr.[5]; 4. 9B-Barry Nolan[2]; 5. 916-Grant Rollins[4]; 6. 20-David Heard[6]; 7. 90-Justin Uchtman[7]
---
Article Credit: Justin Newman
Back to News