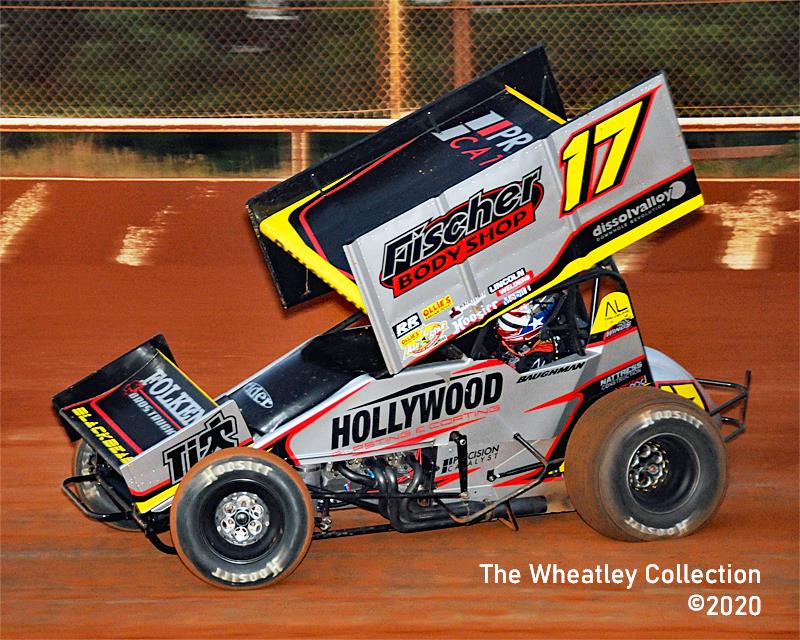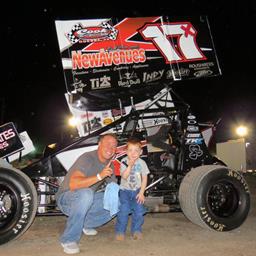 ---
Baughman Continues All Star Rookie of the Year Campaign with Set of Events this Weekend
Lonnie Wheatley, ODESSA, Texas (June 24, 2020) – Josh Baughman continues his pursuit of All Star Circuit of Champions Rookie of the Year honors aboard the Baughman-Reutzel Motorsports No. 17 with this week's set of events.
It begins in Central Pennsylvania on Wednesday before shifting far eastern Tennessee's high-banked Volunteer Speedway in Bulls Gap on Saturday and Sunday.
Baughman enters the set of events sitting tenth in points after the series recent run of eight "Thunder Through the Plains" events throughout Oklahoma, Kansas, Texas and Louisiana.
Posting three heat race wins and racing into five Dashes along the way, Baughman's best run of the week came at southwest Oklahoma's Lawton Speedway where he battled to a fourth-place feature finish after starting alongside BRM teammate Aaron Reutzel in the 40-lapper.
That fourth-place showing for Baughma on June 8 was sandwiched by a pair of tenth-place showings at Wichita's 81 Speedway on June 7 and then the storied Devil's Bowl Speedway near Dallas on June 10.
After a busy spate of events that included 11 consecutive nights at a racetrack with three negated by inclement weather, Baughman and the BRM No. 17 team gear up for another busy slate that will include nine races in ten nights following this weekend's set of three events.
2020 Quick Stats: 11 races, 1 top-five, 3 top-tens.
Quick Results:
June 5, Red Dirt Raceway (Meeker, OK) – 22nd in A Feature
June 7, 81 Speedway (Park City, KS) – 10th in A Feature
June 8, Lawton Speedway (Lawton, OK) – 4th in A Feature
June 10, Devil's Bowl Speedway (Mesquite, TX) – 10th in A Feature
June 11, Southern Oklahoma Speedway (Ardmore, OK) – 23rd in A Feature
June 12, Monarch Motor Speedway (Wichita Falls, TX) – 15th in A Feature
June 13, Lonestar Speedway (Kilgore, TX) – 13th in A Feature
June 14, Chatham Speedway (Chatham, LA) – 16th in A Feature
Next Up: All Star Circuit of Champions at Port Royal Speedway (PA) and Volunteer Speedway (Bulls Gap, TN) on Saturday and Sunday.
Keep Track: Keep track of Baughman-Reutzel Motorsports online at http://www.baughmanreutzelmotorsports.com/, on Facebook at https://www.facebook.com/Baughmanreutzelmotorsports-136754450449692/ and on Twitter at https://twitter.com/BaughmanReutzel.
If you would like Baughman-Reutzel Motorsports press releases e-mailed directly to you, send your e-mail address to Lonnie Wheatley at lonniewheatley@gmail.com.
---
Article Credit: Lonnie Wheatley
Back to News