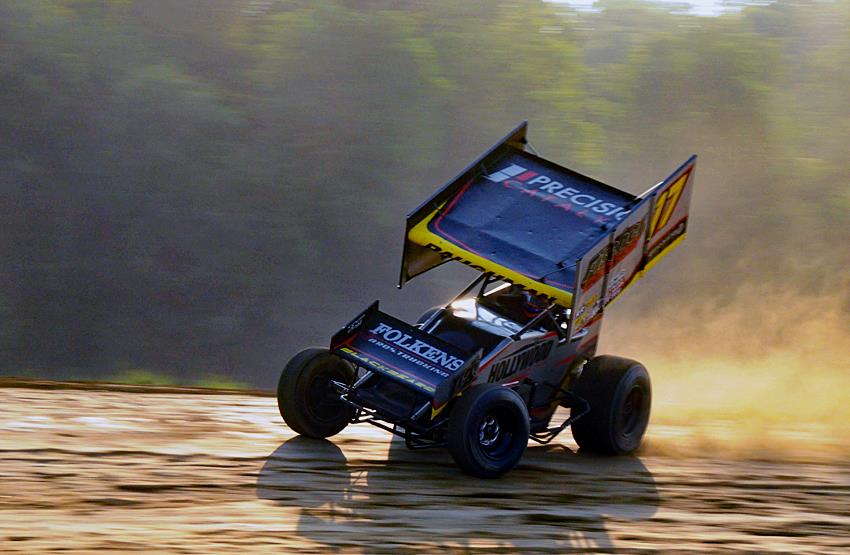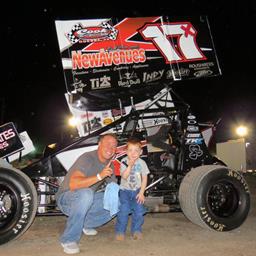 ---
Baughman Begins Knoxville 360 Nationals Pursuit on Friday
Lonnie Wheatley, ODESSA, Texas (August 7, 2020) – Josh Baughman continues an ambitious season of Sprint Car racing by taking in this weekend's Knoxville 360 Nationals aboard the Baughman-Reutzel Motorsports No. 17 Sprint Car.
After a season of selected events in 2019, Baughman has returned to full-time status in 2020 as he pursues Rooke of the Year honors with the All Star Circuit of Champions.
And he has made his presence known, racing into 27 of 28 features and currently sits fifth in series points after posting his eighth top-ten feature finish of the season during last weekend's four-race swing through Wisconsin, Iowa and South Dakota.
Baughman made his first Knoxville Raceway start of the season last Saturday in All Star Circuit of Champions competition, racing his way into the feature amongst a stout field of 46 entries.
The Odessa, TX, native has enjoyed some strong previous 360 Nationals runs with podium finishes of second and third in preliminary night action in 2016 and 2017 that propelled him into the Saturday night finale. While the 2016 effort ended early with engine woes, Baughman finished out the 2017 rendition with an 11th place run amongst the field of 91.
Back into the full-time racing routine, Baughman and the Baughman-Reutzel Motorsports No. 17 team look for a strong weekend at the Marion County Fairgrounds storied oval.
2020 Quick Stats: 29 races, 3 top-fives, 8 top-tens.
Next Up: Knoxville 360 Nationals at Iowa's Knoxville Raceway with Friday's qualifying night and Saturday's finale.
Keep Track: Keep track of Baughman-Reutzel Motorsports online at http://www.baughmanreutzelmotorsports.com/, on Facebook at https://www.facebook.com/Baughmanreutzelmotorsports-136754450449692/ and on Twitter at https://twitter.com/BaughmanReutzel.
If you would like Baughman-Reutzel Motorsports press releases e-mailed directly to you, send your e-mail address to Lonnie Wheatley at lonniewheatley@gmail.com.
---
Article Credit: Lonnie Wheatley
Back to News