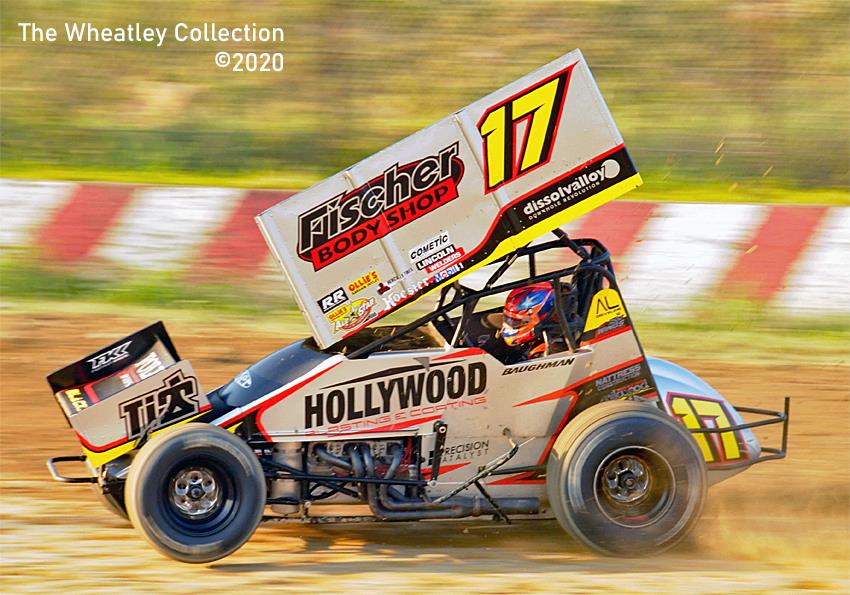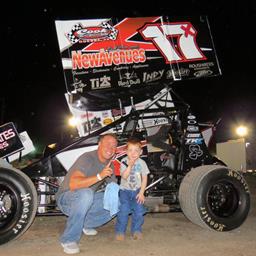 ---
Baughman Climbing All Star Point Charts – Holds Down Top Ten in Speedweek Points
Lonnie Wheatley, ODESSA, Texas (July 9, 2020) – In his rookie campaign with the All Star Circuit of Champions, Josh Baughman continues to climb the point charts abord the Baughman-Reutzel Motorsports No. 17 Sprint Car.
One of just a handful of drivers along with BRM teammate Aaron Reutzel to start all 17 series "A" Feature events this season, Baughman has climbed to sixth in overall season points.
And, midway though the series "Ohio Sprint Speedweek", Baughman holds down a top-ten position in Speedweek points at ninth with the final half of the week looming.
The final half gets under way Thursday night at Zanesville's Muskingum County Speedway before moving on to Portsmouth Motor Speedway on Friday and then Hartford's Sharon Speedway on Saturday and Sunday.
After a seventh-place run at Volunteer Speedway leading into Speedweek, Baughman has added another pair of top-tens already during the spate of Ohio events including a fifth-place run at Fremont Speedway last Saturday and then a ninth-place showing at Wayne County Speedway on Monday night.
Baughman will look to continue to climb the point charts beginning with Thursday night's card at Muskingum County Speedway.
2020 Quick Stats: 18 races, 2 top-fives, 6 top-tens.
Quick Results:
June 24, Port Royal Speedway (Port Royal, PA) – 14th in A Feature
June 27, Volunteer Speedway (Bulls Gap, TN) – 7th in A Feature
June 28, Volunteer Speedway (Bulls Gap, TN) – Rained Out
July 3, Attica Raceway Park (Attica, OH) – 14th in A Feature
July 4, Fremont Speedway (Fremont, OH) – 5th in A Feature
July 5, Fremont Speedway (Fremont, OH) – 22nd in A Feature
July 6, Wayne County Speedway (Orrville, OH) – 9th in A Feature
July 8, Brushcreek Motorsports Complex (Peebles, OH) – 20th in A Feature
Next Up: Final half of All Stars "Ohio Sprint Speedweek":
July 9 – Muskingum County Speedway (Zanesville, OH)
July 10 – Portsmouth Raceway Park (Portsmouth, OH)
July 11 – Sharon Speedway (Hartford, OH)
July 12 – Sharon Speedway (Hartford, OH)
Keep Track: Keep track of Baughman-Reutzel Motorsports online at http://www.baughmanreutzelmotorsports.com/, on Facebook at https://www.facebook.com/Baughmanreutzelmotorsports-136754450449692/ and on Twitter at https://twitter.com/BaughmanReutzel.
If you would like Baughman-Reutzel Motorsports press releases e-mailed directly to you, send your e-mail address to Lonnie Wheatley at lonniewheatley@gmail.com.
---
Article Credit: Lonnie Wheatley
Back to News