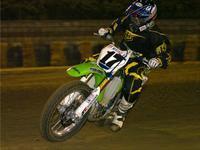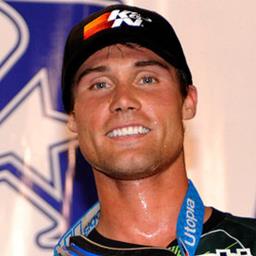 ---
2009 Plans for Wiles
23 Days and counting until the season opener in Daytona Beach and with the recent changing of the guard and current economy is it sure to be an interesting year! Money may be tight and sponsorship hard to come by, but Henry Wiles is physically and financially fit to hit the ground running in 2009!
It is with great excitement that Wiles Racing announces they are teaming up once again with Lance and Ronnie Jones to go after the Championship in the singles series with continued backing from Kawasaki. After winning half of the nationals last year, Henry looks to up the stakes in '09 with every intention of securing the #1 plate he has come so close to winning the past three years. It seems he has found a team and system that he is confident can win and looks forward to continuing his relationship with many of the sponsors who have supported him over the years.
Changes are happening for Wiles Racing beyond those of the series. As many of you know Henry has been a big part of developing the Aprilia machine over the past few years and gave them their first podium at Lima Ohio in 2008. However, the twins series finds Henry shifting teams and changing brands for 2009. Wiles will be riding for Eddie Atkins on a 750 Harley. There seems to be mixed reactions from fans and peers but be assured that this change comes with understanding and positive reinforcement from both sides of the coin. Everyone is interested to see what Henry can do on a Harley and you will all soon find out!
Mark your calendars and make sure you make it out to the races closest to you! This sport needs your support now more then ever.
A special thanks goes out to all of Henry's 2009 sponsors; Kawasaki USA, Jones Bros, Troy Lee Designs, Arai Helmets,Tech-Care Suspension,Tim Troughbridge & Son Homebuilders, Utopia Optics, Web Cams, J & E Pisons, DPC Racing, G2 Ergonomics, Westcoast Hotshoes, Motion Pro, J&M Racing Products, RHC, Bob E. Spuhl, Pacific Coast Pools, Gene & Gale Cummings, Team W Racing, Saddlemen, A&A Racing and Reckers Motorsports
Back to News