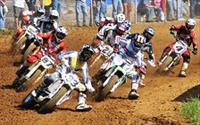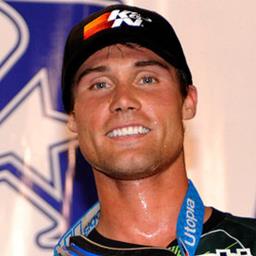 ---
Five Straight For Wiles at Peroria TT
There was at least a ray of hope for the rest of the AMA Grand National field at Peoria. Henry Wiles was coming off one of the toughest injuries for a motorcycle racer, two broken wrists. But once the green flag dropped on the 2009 edition of the classic TT race there was no question, it was going to be Wiles again in a runaway. Wiles pulled away to take the checkered flag by a margin of 3.371 seconds over JR Schnabel, who won out in a riveting battle for second over Shaun Russell and a surprising Michael Kirkness. It marked the fifth straight Peoria TT victory for Wiles.
Schnabel got the holeshot and led into turn one, but coming out of the turn Wiles took over on his Kawasaki USA/Jones Bros./DPC Racing No. 17 Kawasaki. That was all she wrote. Schnabel over rode turn one a couple of times trying to keep pace with Wiles and instead lost ground. Wiles pulled steadily away from the field and was never challenged.
The battle for second came down to the wire. Schnabel, who was the last rider other than Wiles to win Peoria back in 2003, held off a determined charge by Russell, who in turn finished just ahead of Aussie fast man Kirkness. It was the best finish in the TT for both Russell and Kirkness.
"It was challenge to come back from this injury and get ready in time for this race," Wiles said. "But once I came in and did a few laps I knew I would be able to go hard enough to win. Five straight, it's hard to believe. This is one of the big races on the calendar for us and it's always great to win here in front of this crowd!
Back to News