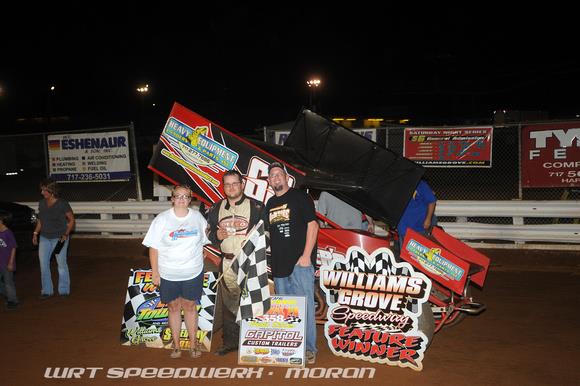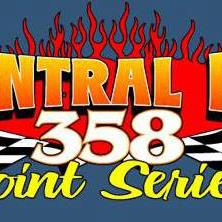 ---
DOUG HAMMAKER EXCELLED THIS SEASON
Success is not final, failure is not fatal: it is the courage to continue that counts.
The Central Pa 358 Sprints season is heading into the home stretch as there are only two more races left in the schedule which has seen the best racing housed at various tracks all year long. And we witnessed the young guns taking the reins of the series and one of those young guns, Doug Hammaker clinching some major accolades and awards.
Doug's stats alone are impressive with 5 wins, 20 top 5s and 5 top 10s racking him up four....yes, four championships along with finishing 2nd in points at Williams Grove Speedway. Doug had been on our Slingin Dirt show as one of our 358 Spotlight Drivers which has been presented by Capitol Renegades all year long and he stated in his interview that he was really wanting to win the Central Pa 358 Points Series title and he did just that this past Friday night by taking hot laps at Williams Grove in their Series Finale.
Taking in depth look into the Central Pa 358 Points Series battle, Doug led all but two weeks on the points chart, saw himself in a tight race part of the year with veteran Brad McClelland. It's an accomplishment to lead this points series for almost the entire season and goes to show that Series Operator, Bill McIntyre has been putting forth a great deal for this series.
Doug Hammaker also took the championship title for Lincoln Speedway's 358 Division in an extremely close battle with fellow young gun, Matt Campbell. The team also took home the Trail Way / Lincoln Shootout Championship and finally, the team took home the first championship in the Nouse Signs and Graphics 358 Summer Series.
The Williams Grove 358 Track Championship did not disappoint as the battle between Doug and Chase would come down to the final lap of the feature. Doug would fall just a little short in his quest for FIVE championships but does make history as there has not been another 358 driver to win four championships in one season. But, there is still some racing left and an award up for grabs for Doug to add to his list of accomplishments in 2015.
Like I said, these are some seriously huge and amazing accomplishments for the whole family ran 66 team! Congrats to everyone involved with that team and we look forward to seeing more of the talent and hard work showcased in the coming weeks and seasons!
---
Article Credit: Kristina Chambers
Submitted By: Kristina Chambers
Back to News