MRP Online Tickets /

Features
Integrated Online
Ticket Sales
Add event tickets to one location and share to potentially hundreds of different websites. MRP Online Tickets are included with Plus, Platinum and Partner Promoter Plans.
No Cost to Sell
MRP Online Tickets does not charge the Promoter on a per ticket basis. When the Promoter sells a $10 ticket, that promoter will receive $10.
We Handle Refunds
MyRacePass handles the refunds for promoters in the case of an event rainout/cancelation, refunding 100% back to the patron. Promoters are able to issue individual refunds.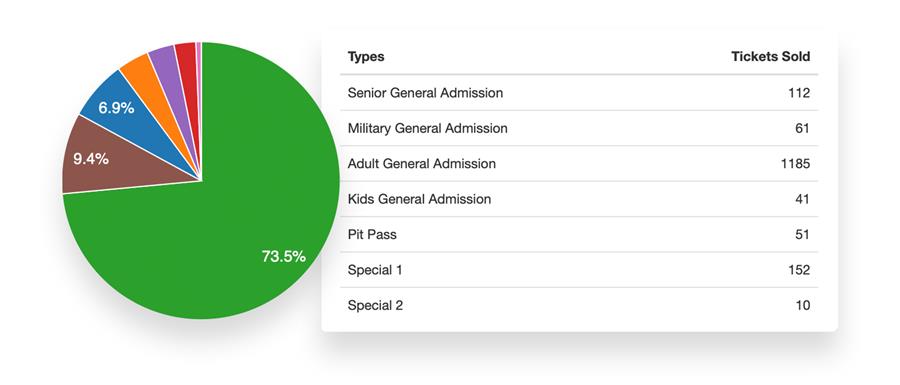 Extensive Customer Analytics
Knowing where your customers (race fans) are coming from will help streamline your advertising campaigns. Take advantage of the MyRacePass Customer Analytics software built right within your MRP Online Ticket Dashboard.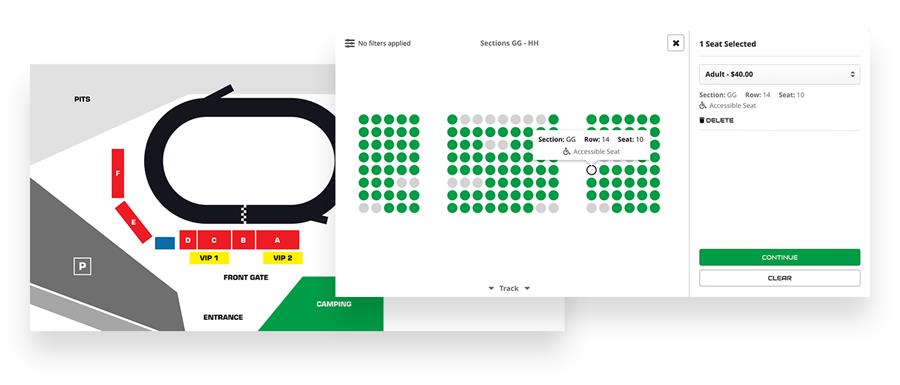 Now Available
Reserved Seating
Fans can select their exact section and seat for your events.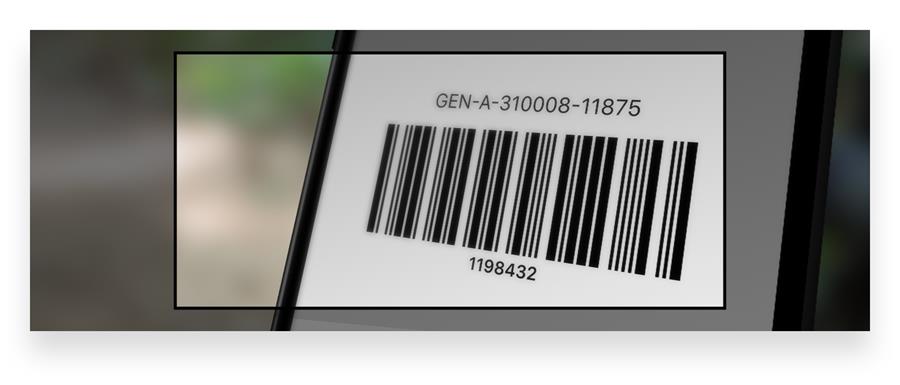 iOS and Android Ticket Scanner
Use your iPhone or Android device (Android 10 or newer) and the MyRacePass app to easily scan your race fan's tickets at the front gate. No new ticket-specific equipment required – just use your phone.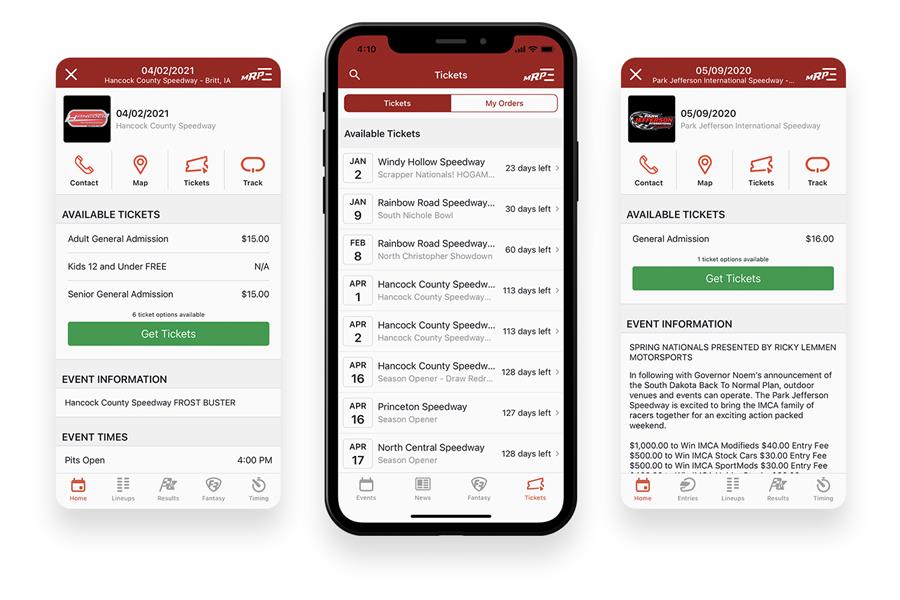 Utilize the MyRacePass App
MyRacePass Online Tickets are displayed on the MyRacePass app. The MyRacePass app surfaces your events to tens of thousands of fans, including many drivers and team owners.
Credit Card Chargebacks
MyRacePass handles direct consumer chargebacks that may come in from stolen cards, upset husbands or wives, and even upset race fans. Very seldom will MyRacePass need your assistance with chargebacks.
Add Tickets Quickly
Integrated with MRP Season Management, MRP Online Tickets allows promoters to quickly add event tickets to each event with ease.
Available Ticket Types
MRP Online Tickets is primarily built for General Admission, Pit Passes, Kids, Military, Seniors and more including section seating. Promoters can easily find the options to successfully sell online tickets to race events, banquets and more.
Low Ticket Fees
MyRacePass does not charge huge amounts for ticket fees. Ticket fees include a $1.90 ticket fee plus a shopping cart fee and are passed onto the consumer purchasing the tickets.
Ad Placements
Add your partners to the Ticket Vouchers to provide more return on their investment. Great options include concessions coupons, hotels discounts and other travel amenities.
Remarketing to Your Fans
MRP Online Tickets provides you an easy way to capture your customer's (race fans) information for email campaigns or direct mailers. Your customers contact information is key information for any business.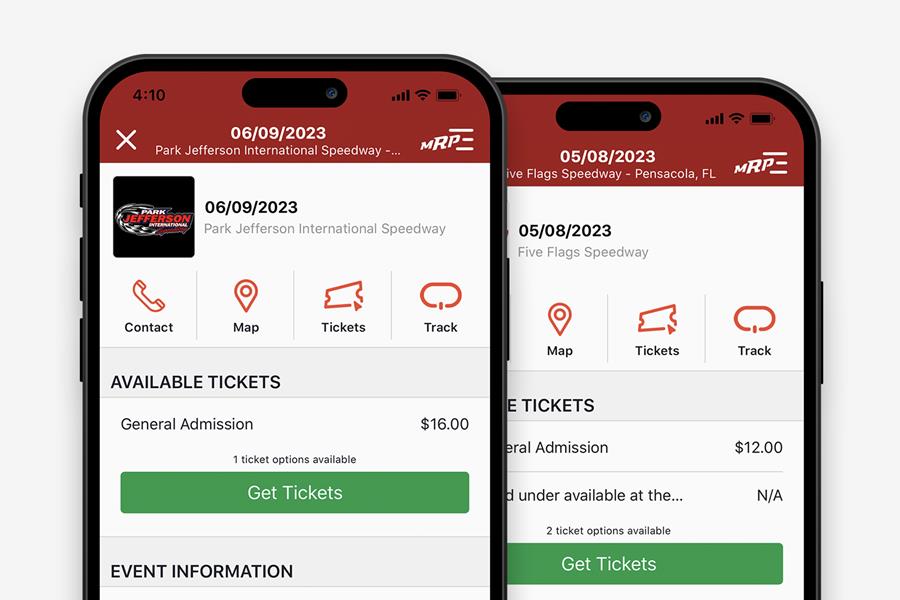 MyRacePass App
MyRacePass gives you another powerful platform to sell your tickets through. Nearly a quarter of a million race fans have used the MyRacePass app for track and series info. Display your event tickets for them to purchase.
View Features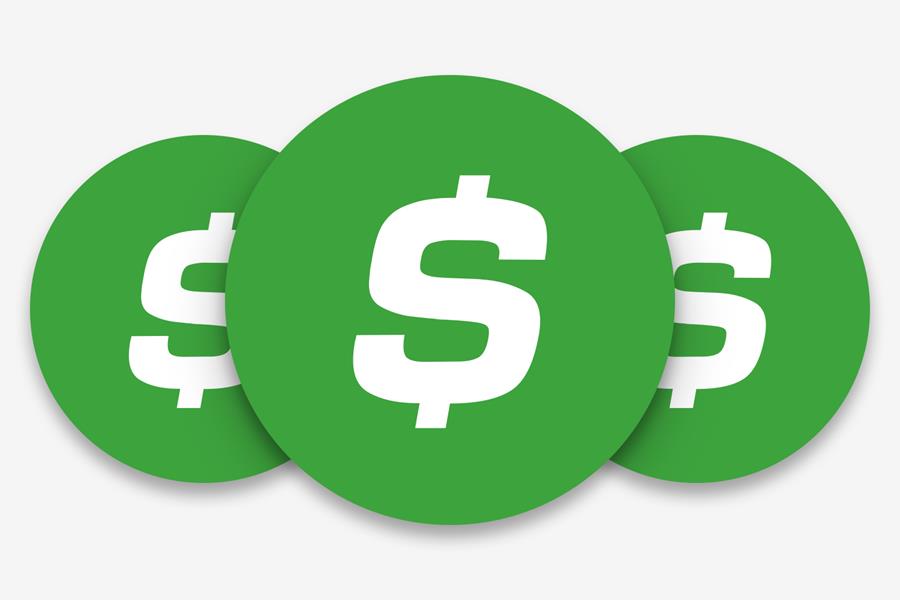 Earn Rewards
Having 75% of your events with MRP Online Tickets and selling 350 tickets throughout your season earns you $50 in rewards through the MRP Rewards program and gets you closer to the $250 total rewards available.
View Rewards Program