MRP Race Management /

Features
MRP Race Management
Cloud-Based Race Management System
Scoring your race has never been easier than using MyRacePass.
Find out why over 500 race promoters chose MyRacePass.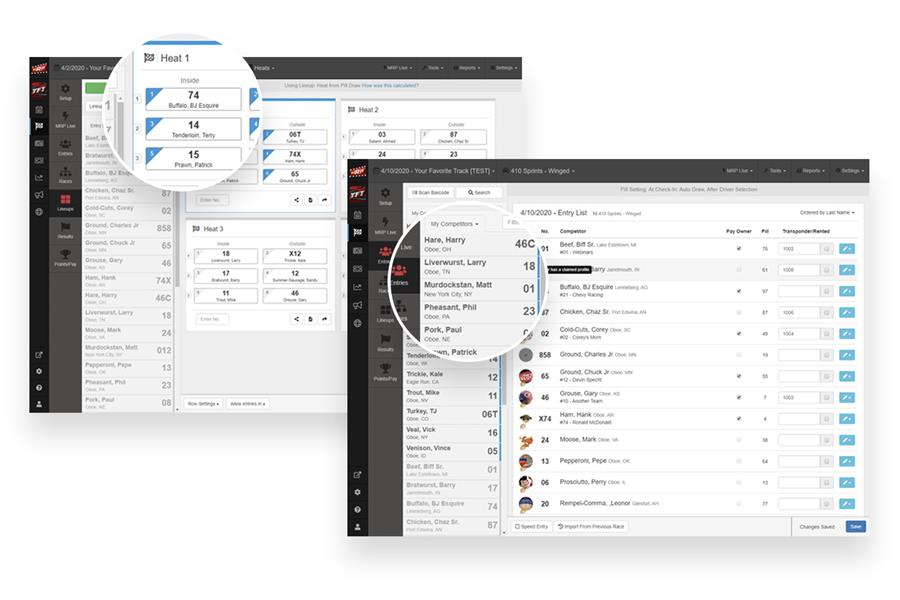 Lineups, Results, Points & Pay
Generate Lineups on the fly, manage all your Event Schedules and Results, and even quickly calculate Points/Payouts at the end of each race night.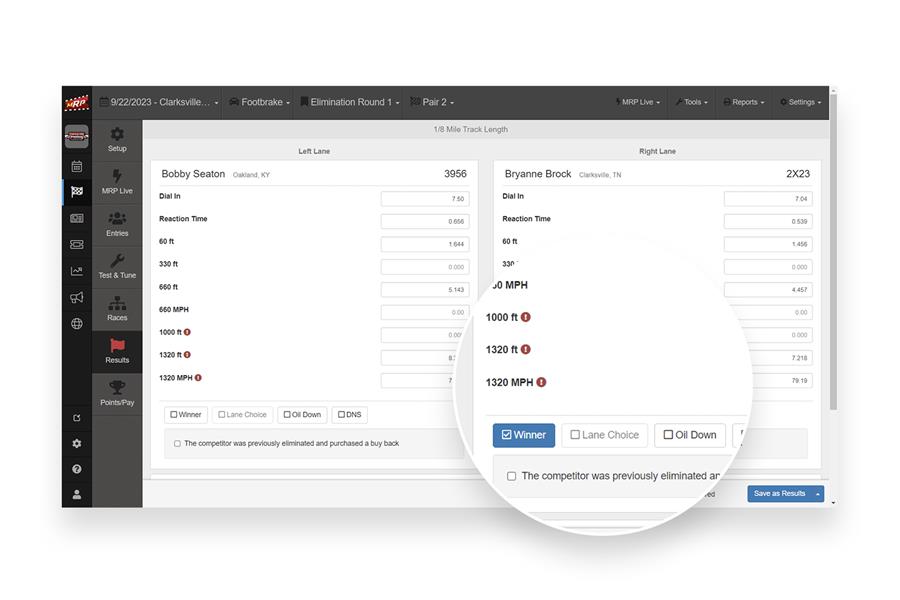 Drag Racing Live Timing & Digital Timeslips
Automatically import pairs to live timing and digital timeslips allowing racers and fans to keep track of the action. Quickly create ladders for each class. Calculate Points and Pay in seconds each night after the race is complete.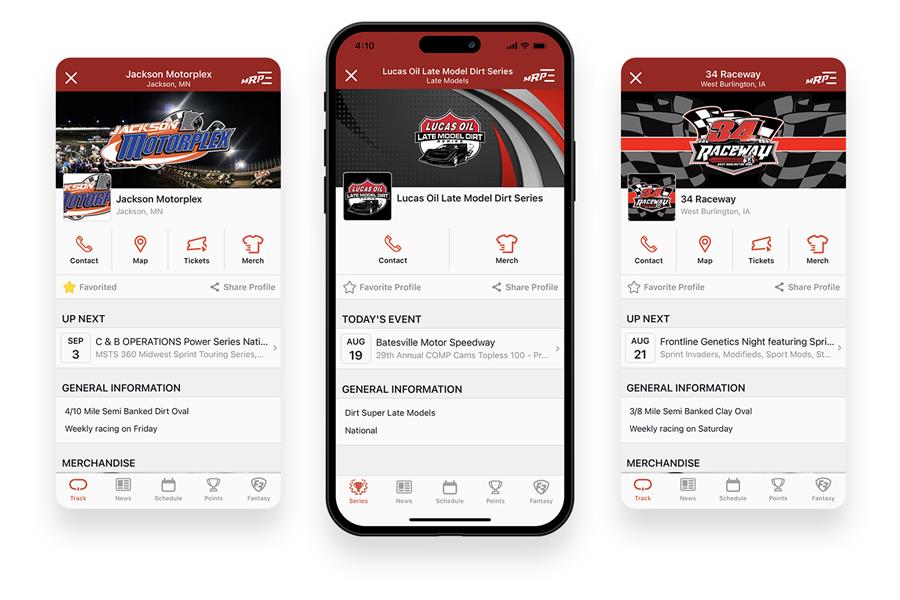 MyRacePass App
Your racers and fans can access Entry List, Results, Lineups, Points, Schedules, Lap Times, Contact Details and more using the MyRacePass iOS and Android app.
Learn More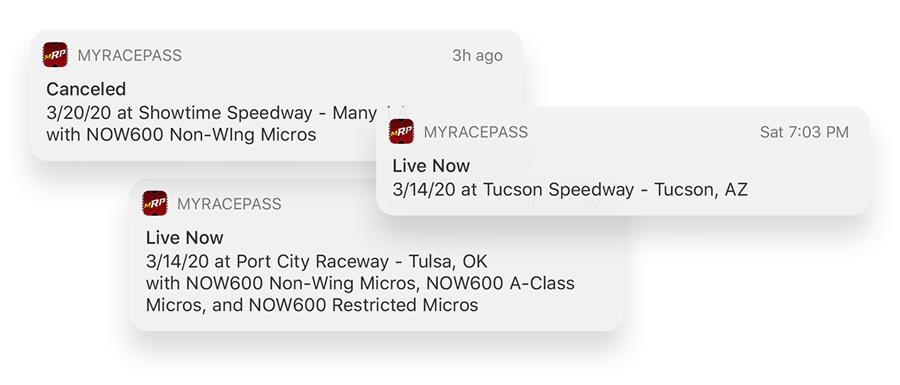 Push Notifications
MyRacePass push notifications through the MyRacePass app is a streamlined messaging service promoters can utilize to instantly notify race fans of rainouts, cancellations, breaking news and more.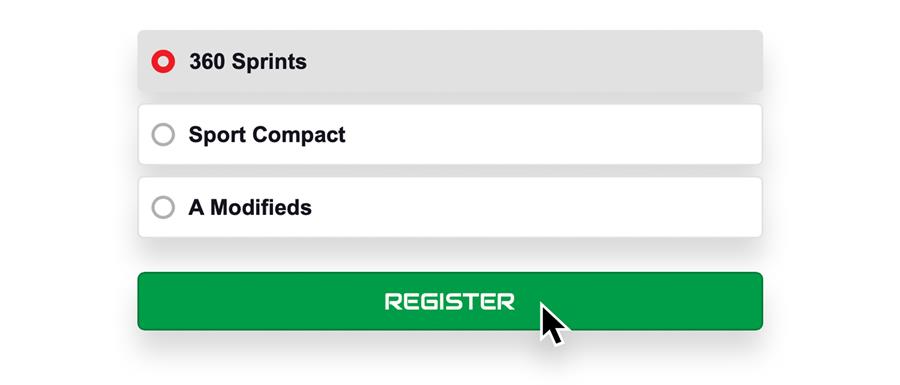 Online Registration
Nearly 30,000 drivers world-wide have used the MRP Online Registration system. Registration has been optimized so promoters can acquire the needed information on drivers and team owners to successfully conduct race events. Types of registrations include: Season Registration, Event Registration and Banquets.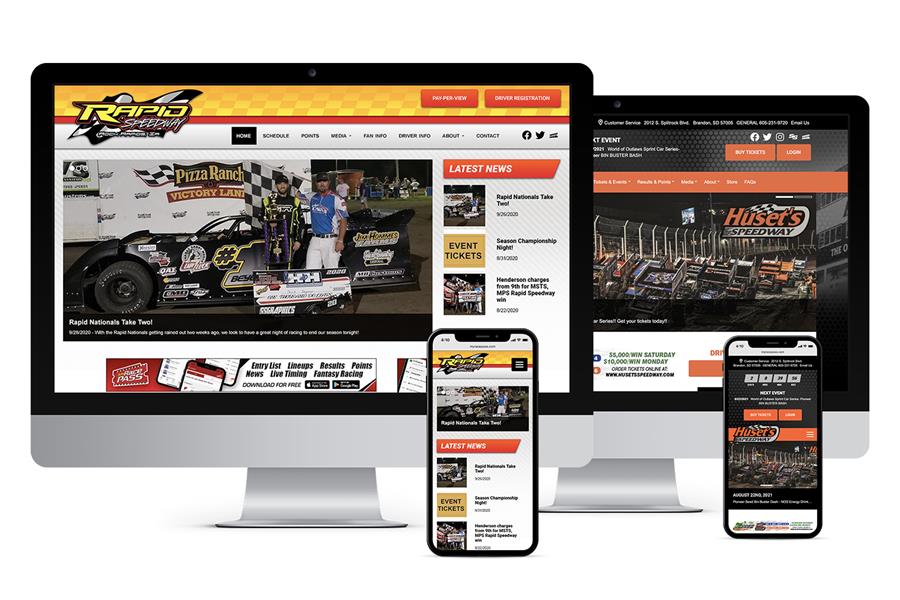 Professional Integrated Website
Get a professional website that's easy to update with features like Schedules, Results, News, Photos, Videos, Points, Driver Bios and more.
Learn More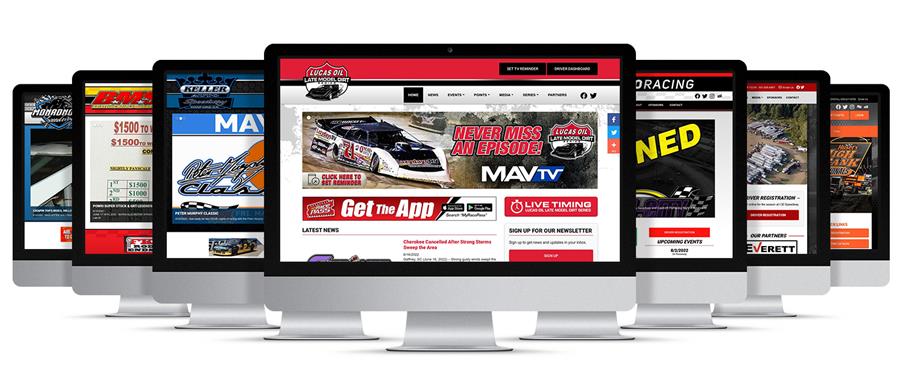 Power of the MRP Network
Update your content once and your information is automatically shared to Driver, Series and Press sites throughout the MyRacePass network.
MRP Rewards
A rewards system that not only helps with the cost of your MRP package, but will also help generate revenue and help promote your events!
MyRacePass App
---
Give Race Fans an experience only MyRacePass can offer.
Push Notifications
---
Easily let thousands of fans know what's happening at your track.
Website Integration
---
While scoring the race, promoters websites are updated automatically.
Creating Lineups & Brackets
---
Instant race lineups or brackets are just a click away.
Posting Results
---
Track results immediately following the checkered flag.
Point Calculations
---
Tally your championship points all season long.
Online Registration
---
Ever tried to read chicken scratch? Use our Online Registration to save hours.
Passing Points
---
Passing points are calculated as soon as results are entered/imported.
Check Printing
---
Easily calculate your payout and print your checks within seconds of the checkered flag.
Schedule Management
---
Manage events, cancelations and rainouts with ease.
Back-Gate Entry
---
Enter drivers quickly and efficiently by searching the MRP Driver database or scanning their MRP Hard Card.
Pill Draw
---
Crown Royal bags and poker chips are no longer required.
Electronic Timing Integration
---
Westhold and MyLaps integration included.
Reporting
---
Creating your own spreadsheets are a thing of the past.
Social Media Integration
---
Share Race Results and Lineups directly to your Facebook and Twitter accounts.
Lineup Monitor
---
Get rid of the chalkboard and display your Lineups automatically as they are posted. No Personnel needed.
Announcers Friend
---
Read off driver biographies and sponsors easily on race day.
Mailing Labels
---
Create mailing labels on the fly from specific events, online registration, or your entire driver database.
Contact List
---
A promoters database of drivers and team owners names, addresses, phone numbers and email addresses.
Quickbooks Integration
---
If you use Quickbooks (desktop), you'll love this integration to streamline your accounting.
Suspension Management
---
Easily manage your suspended drivers, removing points and/or blocking from entering events.
Push Notification Analytics
---
Communication is key. Tracking who sees your notifications is the next step.
Advanced Competitor Registration
---
Multiple yearly registrations available, including multiple day event registrations.
1 Custom Lineup
---
MyRacePass has 100's of Lineups, but can certainly create another for a small fee.
Provisionals Tracking
---
Keeping track of provisionals on a spreadsheet – no longer needed.
Contingency Award Tracking
---
Track certain contingencies throughout the race season.
Entry Payment Tracking
---
Use this feature for tracking entry fee payment types, transponder rentals and more.
Entry Membership Confirmation
---
Ensures that drivers have completed the required registration to participate at the time of pill draw/back gate.
Advanced Points Schemes
---
Are you dropping the worst events (lowest points) for drivers in your championship points? You'll need this.
4 Custom Lineups
---
Depending on the types of your events, it's possible you'll need more than one custom lineup developed.
Download the FREE
MyRacePass App
Entry List • Lineups • Results • Points • News • Live Timing & More
Learn More