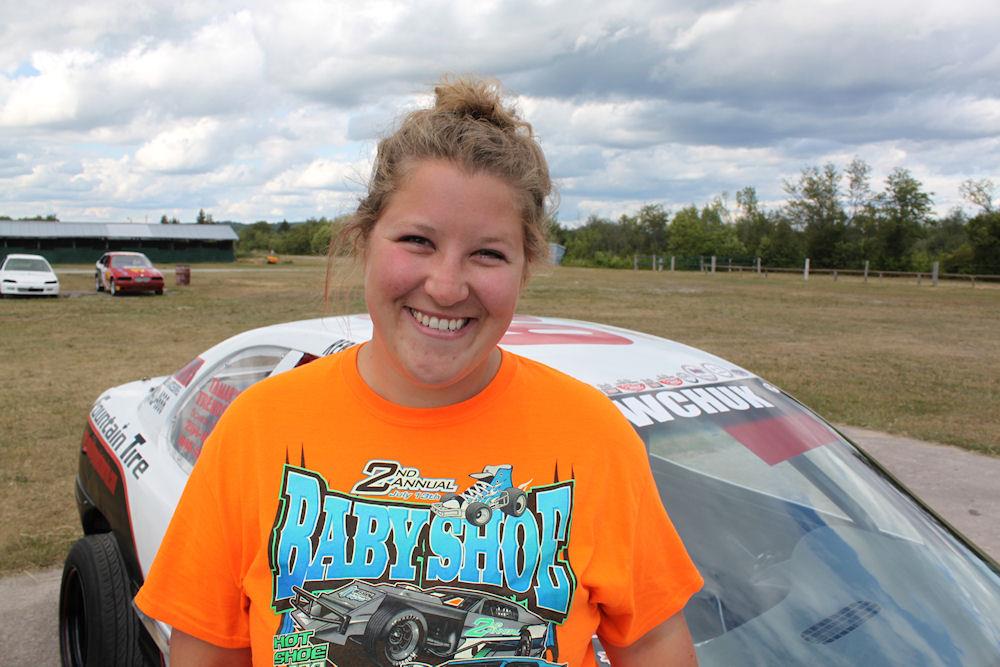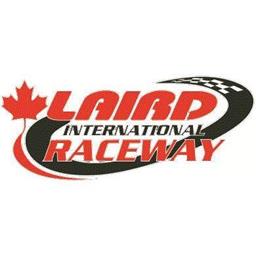 ---
Driver Profile - #99 Four Cylinder Rebecca 'Becky' Fewchuk
Laird Raceway and Rev It Up Racing put you "in the driver's seat" with the weekly driver's profiles every Monday, so you can get a closer look and get a better understanding of just who these drivers are and what "makes them tick."
When the 2010 four cylinder track champion sat down with us to discuss with us to discuss here upcoming 2020 racing season, Rebecca Fewchuk talked about what she wants to accomplish behind the wheel of the white #99 this summer at Laird and tracks in upper Michigan.
As a child and youth worker working with children and youth with mental, physical and behavioural disorders/disabilities, the 29 year old Sault Ste Marie native can use these skills behind the wheel of the #99 her patience and tough mental abilities to adjust to changes in a second when everything can turn for the good and the bad. After almost ten racing season behind the wheel, the 2010 Laird champion is a huge supporter of women excelling in a mostly male dominated sport in short track racing in northern Ontario and upper Michigan. Racing against the brother #03 Brent Fewchuk and father Ken Fewchuk creates a huge family rivalry at the track, but when they Fewchuk's return the Sault Ste Marie family gets to sit down over the weekend and discuss the last race and possibly have a few laughs about the past race turning left at Laird Raceway.
Hopefully we will see Rebecca at Laird Raceway in 2020 more when her schedule allows the 29 year old put her #99 on the trailer and hit highway to Lake George for Thursday night racing starting on June 26 for Grad Appreciation Night.
Who is your mentor and why?
More personally I would say my dad, Ken Fewchuk. If it weren't for him we wouldn't be at the tracks every weekend, with competitive cars. My Mom and Grandma are always there for the support as well.
What do you do for a living?
I am a Child and Youth worker. I work with children and teens with mental, physical and behavioural disorders/disabilities.
Tell us a little bit about yourself and your family?
I am working on building my "forever home", which is keeping me busy. I am planning on adopting within the next year, hopefully a future little racecar driver!
Where and when did you start racing?
I've been racing for about ten years. I started at Laird Raceway and Kinross Speedpark regularly in the past. I've also tried Sands and Norway down in Michigan.
Hobbies or interests?
In the spare time that I have I'm either camping, on a four wheeler, hanging with my fur babies or at a country concert!
What was the biggest challenge in 2019 at Laird and how do you think you can change that going into 2020?
The biggest challenge was regular attendance due to prior commitments. Hopefully schedules work out better in 2020!
Who is a clean driver you really enjoy racing with?
I enjoy racing my dad and brother. Rob Wagner and us the Fewchuk's had a few good races last year! Running with Megan Hayes is always a good time too.
Your goals in 2020
I'd like to make it to as many races as possible, at as many different tracks as we can.
What races are you planning to run and where?
I'd like to support our local tracks as much as possible, Laird and Kinross across the border. It would be cool to get back to Sands and Norway. I haven't been to Elmira yet, so that's on the list.
Pit Crew?
My dad, Kenny, my brother, Brent, our friend Eddie and there is always a ton of help from other drivers and crews in the pits.
Sponsors
Tamar's Trends Flower Shop, Big Arrow Variety and Gas Bar, Kensington Point Marina, Martin's Trailers and Accessories, Fountain Tire, Quick Decals.
---
Article Credit: Rev It Up Racing
Submitted By: Jay Houslander
Back to News